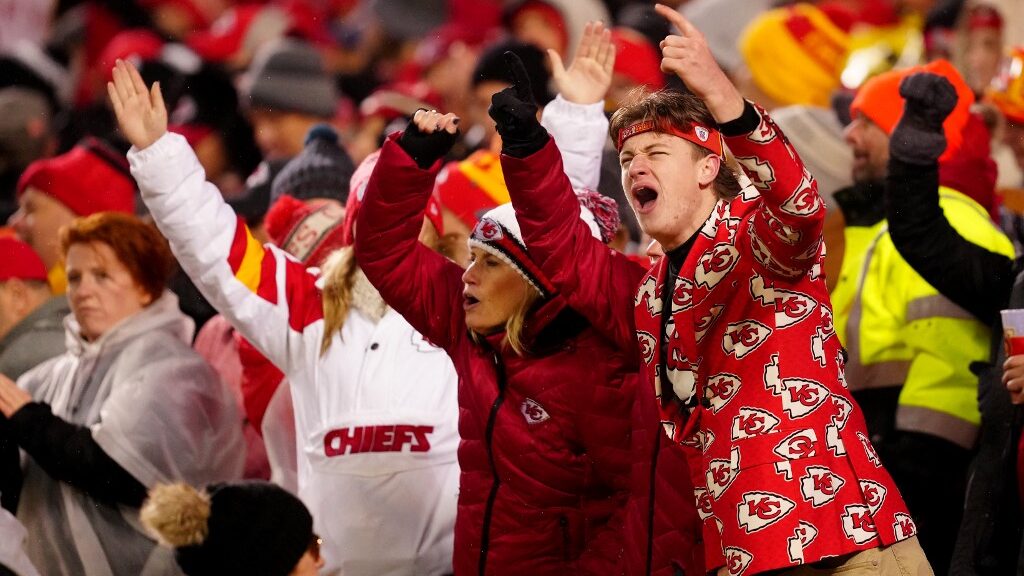 Imagine your team is in the Super Bowl for only the third time in its existence. And you'd like to show your support for your hometown team by betting on them, but you can't do so with U.S.-licensed sportsbooks. That's because your state, although surrounded by jurisdictions that offer legal sports betting, isn't on board.
That's the dilemma thousands of Kansas City Chiefs fans are facing in the days leading up to Super Bowl LVII. However, many people have already found a way to get their fix (and their picks). They're crossing state lines or using the best offshore sports betting sites in Missouri.
Of the eight states surrounding Missouri, six have locally regulated sports betting markets:
Illinois
Kansas
Arkansas
Nebraska
Iowa
Tennessee
That's where the gamblers are going and leaving millions behind and the reason why Missouri lawmakers will try to push a bill forward this year. Sports betting is expected to generate between $13 to $15 million in tax revenue for the state, according to studies commissioned by lawmakers in Missouri.
Missouri Lawmakers Lament Tax Losses
Despite the fact that several Missouri legislators have pre-filed sports betting bills, all they can do at this point is watch helplessly as all of those potential tax dollars flow into all of the surrounding states.
Take Kansas, for instance, where in-state regulated sports betting began on September 1. Since then, Kansas bettors have wagered more than $2 million, but the only number Missouri lawmakers see is $1.03 million. That's the approximate amount the state of Kansas collected in taxes from sports betting in December alone, according to official reports.
And ​​since it started in March 2020, sports betting in Illinois has generated nearly $190 million in tax revenue for the Sports Wagering Fund. That ranks third in the country behind New Jersey and New York, as of the latest figures reported at the end of 2022.
When Will Sports Betting Become Legal in Missouri?
So, when will the "Show Me State" finally be able to say, "Show Me The Money?" No one is really sure. Representative Dan Houx has already introduced a sports betting measure. House Bill 556 has already been read and is awaiting advancement through a committee. The proposed law is essentially the same as the one that Houx purchased through the House last year, but it died in the Senate.
But keep this in mind—regulation is just the first step. It could take six months to a year before the first sports bet is ever placed in Missouri.
That means that even if legislators get the conversation about legalizing sports betting in Missouri started again and even launch it in 2023, the state will miss out on another Super Bowl, another March Madness, and, most likely, another Major League Baseball season, at a minimum.
Worth The Wait
Despite the fact that some states have handled launching sports betting better than others, there are cases, such as in Tennessee, where it took more than a year to get the framework approved after multiple delays. The first sportsbooks finally debuted there in November 2020, but it was worth the wait. The amount of money spent on sports gambling was up 50% in 2022 when compared to the year before.
So, Chiefs fans must cling to the hope that legal sports betting may one day be accepted in Missouri. But for the time being, they'll have to continue running to a neighboring state to place legal bets on their team and have faith that the Chiefs can make it to Super Bowl LVIII next year.