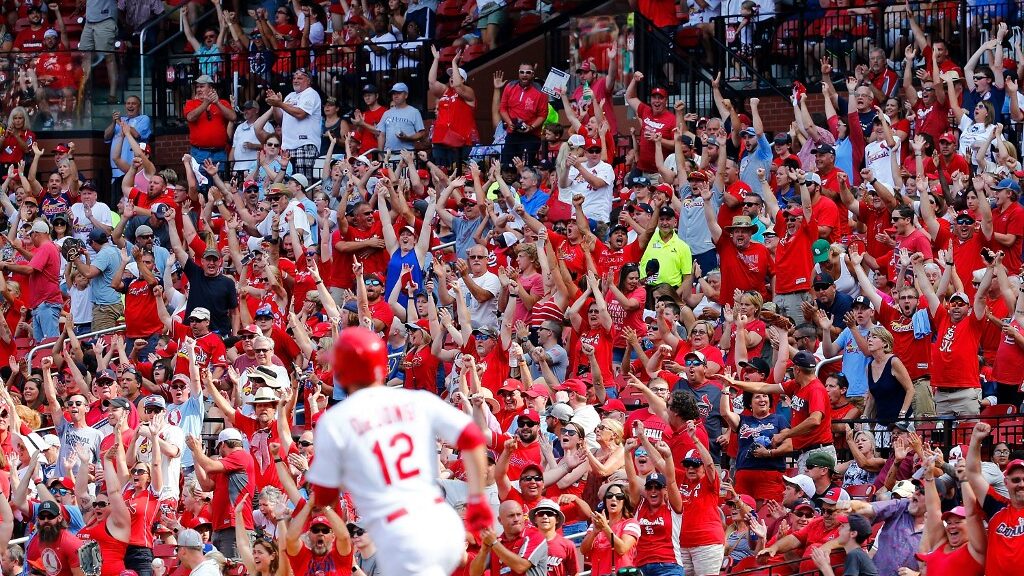 Missouri House Rep. Phil Christofanelli has recently filed the latest in a series of bills to bring sports betting to Missouri.
Will Sports Betting Launch in '23?
In order for sports betting to launch, it must be legalized, and in doing so two Missouri legislators are eager to see it through to completion.
House Rep. Phil Christofanelli has sponsored House Bill 581, which came hot off the heels of Rep. Dan Houx's House Bill 556 from a few days earlier. Both bills were introduced earlier this month after previous attempts failed in previous sessions.
Under the terms of the bill, each land-based casino would be allowed up to three "skins" or licenses with a total of six maximum to those entities that own more than one casino. Those skins would allow the casino to partner with the mobile sportsbooks that had been granted licenses to operate in the state of Missouri.
What About Taxes?
The tax rate for sports betting would be 10% across the board, identical to the rate imposed by neighboring Kansas.
Some have suggested the rate is too low and will not maximize the tax potential for the state, but others see it as a way to generate income and keep the professional sports franchises like the Chiefs, Royals, Cardinals, and Blues content, as they too have been clamoring to align with online sports betting platforms.
Border Wars
Speaking of which, Bill DeWitt III, president of the Cardinals, said, "I believe it's a fair compromise for all involved. First and foremost, all the pro sports teams in Missouri support sports wagering as a way to increase engagement with our fans and provide a fun, exciting, and new way to enjoy sports and root for our teams. We also know sports wagering will generate a significant source of tax revenue for Missouri."
At least some of the impetus for neighboring Kansas to sign sports betting legislation was to woo one of these teams, mainly the Chiefs, to Kansas with a new stadium. The Royals have also been clamoring for a new ballyard to call its own.
That has not gone unnoticed in the political chambers of Missouri nor has the tax money being spent across the border. "Sports betting in Missouri is already happening," Christofanelli said in a news release. "Missourians frequently cross state lines to place bets or go through online avenues that don't bring the state any revenue."
Representative Houx also agreed with his colleague and stated, "With geofencing today, we can see people crossing the Missouri River and the Mississippi River in St. Louis at a red light, it turns green, they turn around at the next exit and drive home."
Bookmakers Review will continue to monitor this story and many others on sports betting in the US, and provide our readers with updates as they unfold.