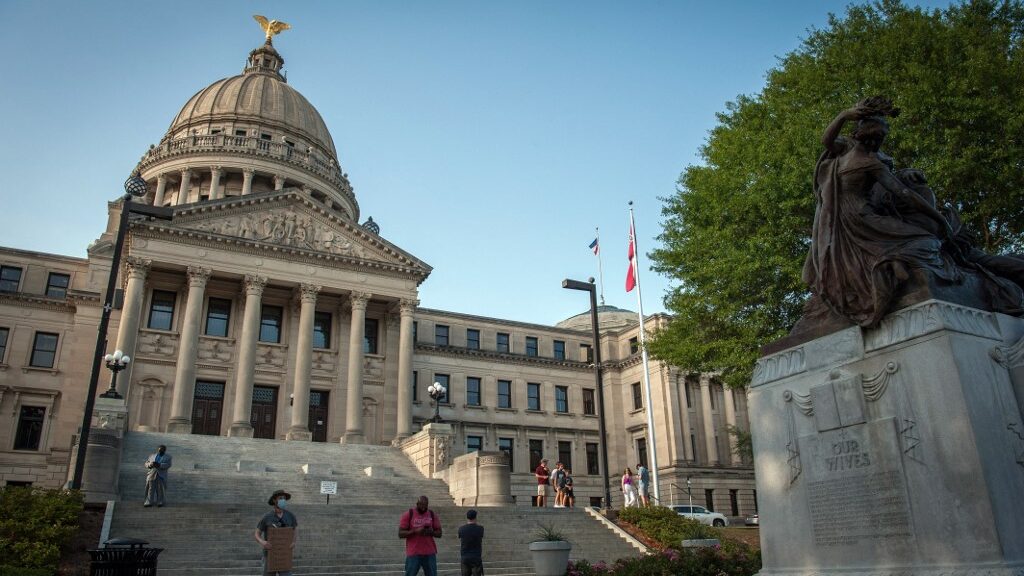 In order to extend access to Mississippi sports betting in all its versions, what might be the first step to allow online sports betting to happen anywhere in the state has been taken.
Magnolia State Governor, Tate Reeves, signed House Bill 606 into law. He will create a sports betting task force to look at all legislative options to expand gaming beyond the casino walls. The group will be tasked with conducting a "comprehensive analysis of all matters related to online sports betting," and turn in a report by December 15, 2023. Their findings will be made public.
The 13-member task force will be comprised of representatives from five groups:
The Mississippi Gaming Commission
The Senate Gaming Committee
The House Gaming Committee
The Department of Revenue
The Gaming and Hospitality Association
Task force membership will be finalized by July 31, 2023, and because things are coming together so quickly, there is growing optimism that online sports betting will be available anywhere in the state sooner than later.
Mississippi HB 606 Underwent Massive Changes
It appears lawmakers are doing whatever it takes to get a deal done. Mississippi HB 606 started out as an online sports legalization measure but was significantly changed in the House and approved on February 9. It was moved to the Senate and amended as required.
It went from allowing online sports betting anywhere in Mississippi to creating the task force. Governor Reeves immediately signed the bill after reviewing the changes.
Geofencing Requirements Will Also Have to Be Changed
What may be the biggest thing the group will have to consider is changing the state's geofencing requirements. Mississippi sports betting has been confined to in-person sportsbooks and geofenced apps on casino grounds since its inception. For in-person sports betting, there are no geofencing requirements. As long as you are physically present at a licensed sportsbook in Mississippi, you can place a bet.
However, geofencing requirements are stricter for online sports betting. It's only allowed within the physical boundaries of a licensed casino in Mississippi.
This means that if you want to place an online sports bet in Mississippi, you must be physically located within the state and within the premises of a licensed casino. The geofencing technology used by the online sportsbook will verify your location to ensure that you are within the state and within a licensed casino before allowing you to place a bet.
The requirements will have to be changed to allow eligible bettors to place online wagers from anywhere in the state.
Future of Online Sports Betting in Mississippi
Putting together a group to study online sports betting is not out of the ordinary. Georgia lawmakers are considering similar legislation. Vermont did the same and is closer to legalized sports betting than ever before.
But this is a big first step to getting online sports betting out of the casinos in Mississippi. And the fact that Governor Reeves signed HB 606 already, and put the December deadline on the task force's findings is significant.
That would give lawmakers roughly two weeks to draft a bill before the 2024 legislative session begins and would set the stage for the potential for the Magnolia State to expand online sports betting next year.
---