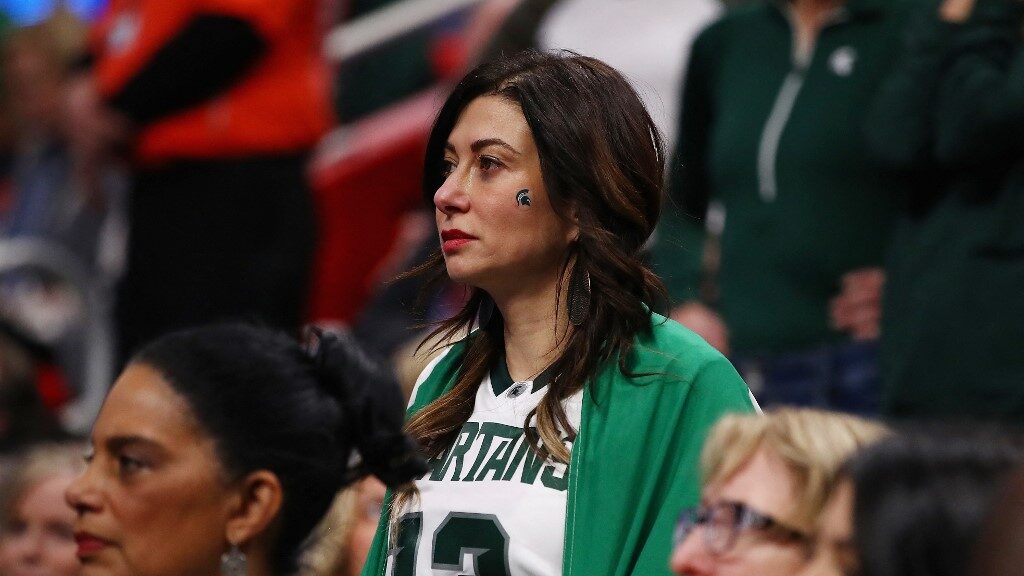 The launch of online sports betting in neighboring Ohio is a primary reason why the handle of Michigan sports betting has decreased. However, the good news is that revenue has increased.
Handle Plummets
It's a good news, bad news, situation in Michigan's sports betting landscape. The revenue is up from $32.4 million in April 2022 to $36.3 million in April 2023, a rise of 12%, attributed to last month's 10.7% hold versus the 8.2%t hold from the same time last year.
However, Ohio online sports betting launched in January which means all of those Buckeye State bettors fleeing across the border to make a legal bet in Michigan will now be able to save themselves the trip and do so from the comfort of their living rooms.
Therefore, it is not at all surprising to learn that Michigan's handle plummeted a whopping 15% from $396 million in total sports bets accepted in April 2022 to $338.1 million in April 2023, which marks the sixth consecutive month in which Michigan's handle dropped from the previous time a year before.
Meanwhile, sportsbooks in Ohio have accepted $2.5 billion in wagers over their first three months in operation. And not so coincidentally, the handle in Michigan is down from $1.72 billion to $1.55 billion in the first four months of this year versus the same time in 2022.
The faltering handle can also be attributed to the Michigan sportsbooks cutting down on promotions intended to woo new customers and instead focusing on profitability.
FanDuel Rules in Michigan
FanDuel continues to lead the pack in Michigan, as it does in many other states, with 36% of the handle, or $114.9 million, and a whopping 48% in revenue equaling $17.4 million, courtesy of an impressive 15.1% hold.
The perennial bridesmaid, DraftKings, came second with a 27% market share equating to $86.3 million in wagers and $9.2 million in revenue (10.7% hold rate) or 25% of the overall online revenue.
BetMGM was third in handle for April with 17% or $55.1 million in accepted bets with an 18% revenue share or $6.4 million on an 11.4% hold rate.
PointsBet was little more than an afterthought in Michigan with only 2% of the handle ($7.6 million) producing $868,171 in revenue on an 11.5% hold rate. However, they will be wrapping up business in Michigan and everywhere else in the United States after Fanatics acquired PointsBet USA for $150 million.
Fanatics' Expansion Now Includes Michigan
Before the purchase, Fanatics had access to four markets; Maryland, Massachusetts, Ohio, and Tennessee, but now they have 12 more states added to that list including major markets like Illinois, Michigan, New York, Pennsylvania, and Virginia.
Many have remarked that the sale price was surprisingly low based on the markets in which Points Bet operated but its CEO, Sam Swanell, said it was an optimum strategy for his company to exit from the U.S. market.
"The sale of the US Business to Fanatics Betting and Gaming delivers the most attractive risk-adjusted value outcome for shareholders compared to the risks and benefits of other options including the status quo," said Swanell.
---