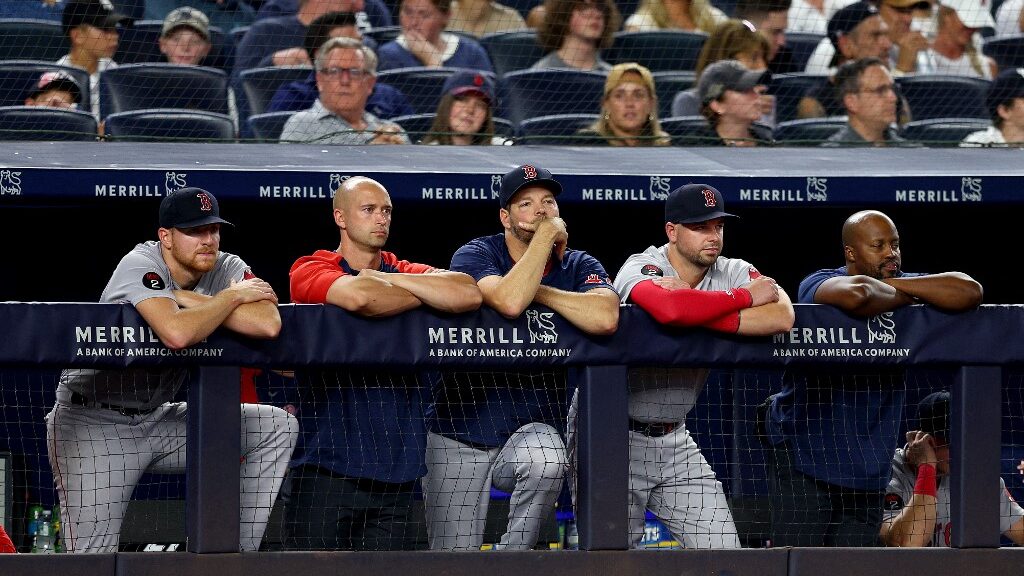 After several years of watching its neighbors take sports bets, Massachusetts legislators finally hammered out an agreement to legalize sports betting in the Bay State.
But now, instead of launching, Massachusetts lawmakers are hemming and hawing.
Failure to Launch
The fact that sports betting was not up and running in time for the NFL and college football, tells you all you need to know about the ineptitude of Massachusetts politicians. There are only a few pols who truly understand the process, but the vast majority of their colleagues only pretend to know.
Yet, all they would have to do is look at the blueprints from the 30+ other states that have successfully launched mobile betting and are now raking in tens of millions because of it. But that would take work and that's a four-letter word in the eyes of Massachusetts politicians and the bureaucrats whose sinecures exist only because of them.
No, the legislators in the Bay State would rather clutch their pearls and sanctimoniously pontificate on the evils of climate change, fossil fuels, plastic straws, and anything else that will get them the Twitter applause they so desperately seek.
Of course, authoring a bill on additional bike lanes in the already grid-locked city of Boston has so much more cachet than launching an industry that would open an untapped revenue stream just waiting to break the legislative dam and send a deluge of untold millions into the state coffers.
The Expected Timelines
With that said, the Mass Gaming Commission did hold yet another meeting on the subject on Thursday and an emergency session on Friday that passed a motion stating a "late January" launch for retail or in-person (Category 1 license) operators such as casinos and "early March" as the launch for mobile sports betting (Category 3 license).
The motion alluding to the tentative dates was passed by a 4-0 vote with commissioner Nakisha Skinner abstaining. "We are still operating under the timelines of a couple of commissioners who have made those timelines clear and have essentially directed that the timeline be worked to accommodate those sports events," said Skinner before the vote. "The Super Bowl and 'March Madness.'"
"I am simply not OK with that," Skinner concluded.
House Muscles College Sports Betting Into Bill
Ironically, many of the lawmakers grappling with the mechanics of how to launch and when wouldn't know the difference between a flea-flicker and a dog collar. Everybody knows football is king when it comes to sports betting, and if it wasn't for the House, college football betting wouldn't have been allowed on the Massachusetts betting menus.
The state Senate excluded college sports in their version of the sports betting bill because they wanted to protect college athletes from mythical Massachusetts gangsters. After all, they have to be from the Bay State, because we don't hear stories of college athletes being shaken down anywhere else. But in Massachusetts, you can never protect the constituency enough because they're too dumb to know better.
Fortunately, a few savvy state congressmen in the House made it clear to their colleagues that college sports represent about half the sports betting revenue, and to leave it out of the bill would not only cut the projected tax haul in half, but send Massachusetts bettors fleeing across state lines and back to local bookies where college sports betting is legal.
And it's a good thing the state reps held their ground against the short-sighted state senators and prevailed for the good of the state and those they represent.
While we don't know exactly when sports betting will launch in Massachusetts, what we do know is that when it ultimately does go live, House Speaker Ron Mariano is a big reason why the money will stay in the state. Mariano was adamant about keeping college sports betting in the bill and the future of sports betting in Massachusetts is better because of him.