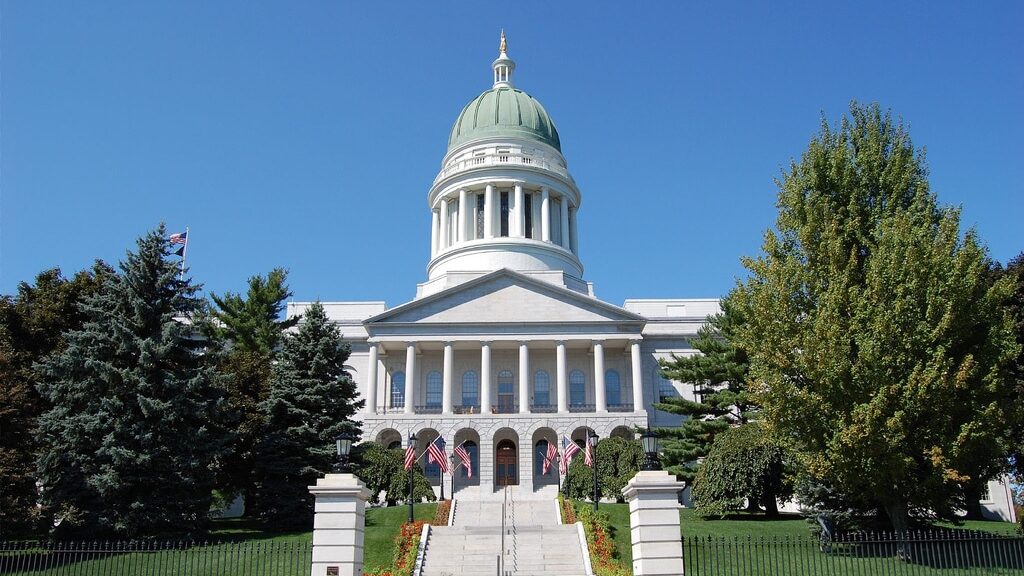 Maine sports betting could soon have restrictions on their advertising very similar to the federal ban on cigarette advertising, though not as severe.
However, the American Gaming Association is pushing back and pleading its case that it would not only adversely affect online sportsbooks but severely diminish the tax benefits to be reaped by the Pine Tree State.
Follow the Rules
Maine is considering a much more strident approach to the way sports betting companies can advertise their product to the public.
The Maine Gambling Control Unit is proposing that all sportsbooks be prohibited from using celebrity endorsers while eliminating any advertising that disseminates information on promotional bonuses.
That would be a severe detour from the norm in most jurisdictions where online sports betting is legal. Sign-up bonuses and marketing promos are used as bait to lure new customers in what is always a fast and furious race for early adopters in a state that has just opened up its market.
Naturally, it would save online operators millions of dollars in advertising and marketing expenses. However, it would also have a deleterious long-term effect as the market's potential would never be reached, leaving loads of untapped revenue on the table that could not only be used to fatten up the online operators' bottom line but Maine's tax coffers.
When Will Online Sports Betting Launch?
Maine's online sports betting launch is expected to occur this summer and a recent hearing saw very little opposition except to the advertising aspect of the forthcoming rules and regulations concerning the state's nascent sports betting market.
Yet, even Steven Silver, the Maine Gambling Control Board Chairman, agreed that some of the restrictions may be a bit draconian, and room for negotiation was feasible.
"There were pieces that certainly, from a practicality standpoint, seem like a stretch," Silver said. "In terms of legality, I don't know. But we'll see some wiggle room on changes."
AGA Claps Back
Two groups are not sitting still for the possible advertising restrictions. The first of which is the Maine Association of Broadcasters which realize their constituents would be negatively impacted by the restrictions. As we have seen time and time again, online sportsbooks routinely blitz a brand-new market with television and print ads which provides a fresh well of advertising dollars for the local stations.
The American Gaming Association (AGA) is also articulating its argument against regulating sportsbook advertising. The crux of their appeal is to combat unregulated offshore sportsbooks that have no such restrictions and will win customers away from the regulated sportsbooks that pay taxes to the state and municipal governments in which they operate.
The AGA recently wrote, "As Maine has recognized, legal sports betting enhances consumer protections and helps promote transparency and game integrity, while also supporting job growth and generating tax revenue. However, to realize these benefits, it is important to avoid policy decisions that – even if well-intended – will ultimately undermine the ability of the regulated marketplace to compete against illegal sportsbook operators."
The AGA went on to cite its studies that reveal $63 billion is wagered with offshore operators every year, and in largely populated unregulated markets, 80% of the sports betting searches are of offshore sportsbooks.
Sportsbooks Advertising Perks
The AGA wrote, "Legal sportsbook advertising has an essential role in drawing bettors away from the predatory illegal market to the protections of the legal, regulated market. Particularly in new markets, advertising helps to inform the public about which sportsbooks are legal, as well as to ensure customers receive responsible gaming messages.
"Placing broad and overly burdensome restrictions on legal sportsbook advertising will only exacerbate the competitive advantages enjoyed by illegal operators and hamper efforts to effectively draw customers into the regulated market."
*Bookmakers Review will continue to monitor this story and update our readers as events unfold.
---