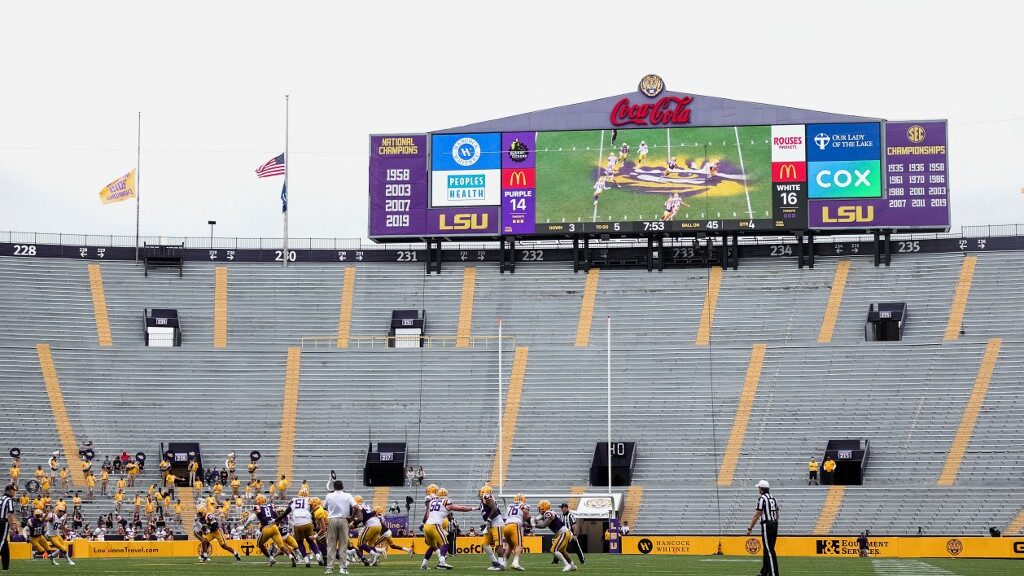 Sports betting is now legal in Louisiana with the exception of the nine parishes that voted against it which include Caldwell, Catahoula, Franklin, Jackson, LaSalle, Sabine, Union, West Carroll, and Winn. But everywhere else, the parishes are open for business and are waiting for an online platform to get up and running sometime in early 2022.
Nevertheless, there are plenty of bricks and mortar locations where customers can place their bets, and Bobby Hebert, former quarterback for the New Orleans Saints, made the first legal sports bet at a non-tribal Louisiana property at Harrah's Casino in New Orleans on Sunday, October 31st, 2021.
The man known around town as the Cajun Cannon bet $1100 to win $1000 on the Saints +4 ½ over the Bucs in Week 8, and if the bet covered, he pledged the winnings to the Second Harvest Food Bank. The local food bank got a much-needed donation thanks to the Saints not only covering but winning the game outright, 36-27, in a critical divisional showdown.
Before that, former Saints wideout, Joe Horn, beat him to the punch when he placed a seven-team parlay wager at the Paragon Casino Resort on tribal land in Marksville, Louisiana about 90 miles northwest of the capital city of Baton Rouge, on October 6th. Because it is tribal property, Paragon Casino is not regulated by the Louisiana Gaming Commission and the state collects no revenues.
Evangeline Downs Raise
Since that time, we have seen several other sportsbooks begin taking action, but the latest to welcome the sports betting public is Evangeline Downs in the south-central Louisiana city of Opelousas. Boyd Gaming Property and FanDuel Sportsbook collaborated to bring a 28,000 square foot retail location to the downs with three live betting windows, 14 self-service betting terminals, 24 video monitors, and seating for more than 85 patrons.
Dalton Hillard, former LSU and Saints running back and an NFL Pro Bowler back in 1989 said, "I think that connects the individual with their team that they're supporting whether its football, baseball, golf, basketball. Louisiana is passionate about sports."
Anthony Breaux, Director of Marketing for Boyd Gaming, remarked, "Now, that it is a sportsbook, what's so great is not only are we going to have the excitement of people watching live sports in here, but now people are going to bet and what's so amazing is it's going to bring new people in."
More to Come
At this point, there is no online sports betting platform but that shouldn't be the case much longer. The anticipated go-live date is estimated to be mid-January but the parishes that voted against it will not have it available to people located within its boundaries. But in November, the eight casinos with sportsbooks took in $27 million worth of wagers rendering $5.6 million in revenue of which $570,000 was paid in taxes to the state of Louisiana.
There will be more retail locations to come in the Pelican State but the legal sports betting boon will truly be felt when a bet can be made in the palm of one's hand instead of at the betting windows.