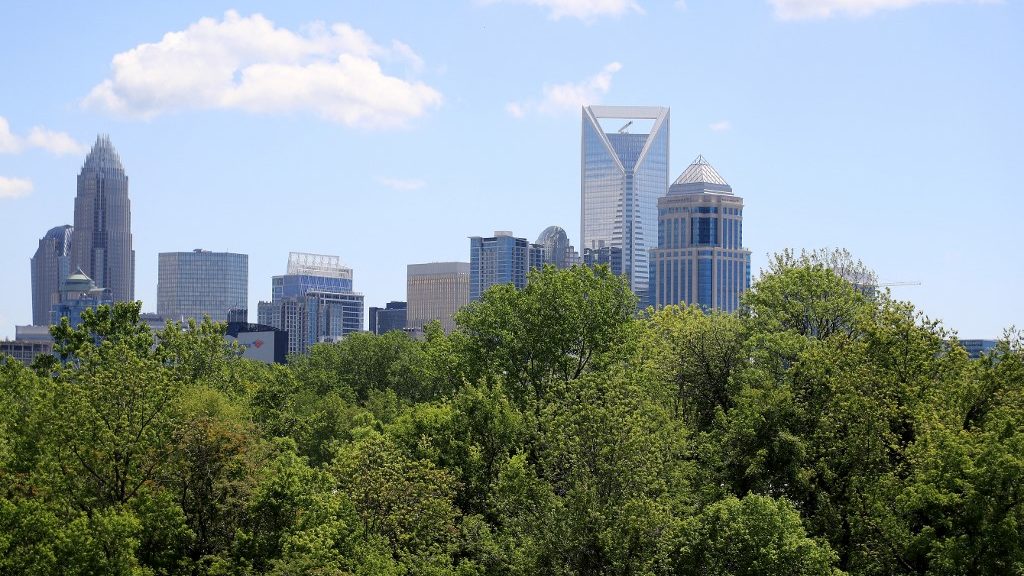 The idea of legal sports betting continues to be a polarizing one in some US states. One such jurisdiction is North Carolina whose lawmakers tried and failed once before to adopt a broad and sweeping mobile sports betting platform for their citizens.
On Thursday, legislators' latest attempt to bring a comprehensive legal sports betting platform to reality came in the form of the state's Senate that narrowly passed a set of rules by a 26-19 margin that would govern its potential sports wagering scene.
As it stands, the North Carolina Senate is on board and so too, apparently is the state's Governor. "With the internet, people are doing it, and it's very difficult for law enforcement to stop it. So, we might as well control it and get the revenue from it," Gov. Roy Cooper recently said.
What is in Bill 688
Senate Bill 688 is a complete piece of legislation ready for the House of Representatives to start debate and study on. It will pave the way for a broad mobile betting scene to come to North Carolina with between 10 and 12 providers getting licenses.
Residents 21 years and older will get the opportunity at mobile and retail sports betting on professional sports, college sports, esports and other betable events that the North Carolina State Lottery Commission sees fit.
The tax rate, under the Senate Bill has been set at a very industry-friendly 8% and should lead to a rash of providers racing to the North Carolina scene to take advantage of the low rate. Prospective providers will be expected to pay a $500,000 application fee.
What Makes North Carolina an Attractive Market
Besides the potential lowest tax rate for sports betting in the country, North Carolina boasts the ninth-largest population base with about 10.7 million residents, which makes it an attractive potential market.
The state houses teams in three of North America's four major sports – the NFL's Carolina Panthers, the NBA's Charlotte Hornets and the NHL's Carolina Hurricanes. The Tarheel State is also home to some of the most recognizable, beloved and iconic college sports programs in the country.
The combination of a healthy and rabid fan base plus a host of opportunities for wagering on home teams has led to analysts feeling that between $8 million and $24 million annually could be generated from a legal sports betting platform. It is expected that profits will end up being on the high side of the estimates.
Opposition
There has been no shortage of opposition in North Carolina to the potential legalization of sports betting, from lawmakers to anti-gambling groups to religious groups that feel wagering is taking the state in the wrong direction.
Bill 688 is not lawmakers' first attempt at legalizing sports betting in the state. It was stalled in the House of Representatives the last time it was attempted and this time the Bill saw just 26 votes for, with 19 against.
"Senate Bill 688 will result in tens of thousands more of our state citizens and their families being victimized by gambling addiction," John Rustin of the NC Family Policy Council said. "… Problems from pathological gambling manifests itself in acts of theft, embezzlement, job loss, personal bankruptcy, substance abuse, domestic violence, child abuse, divorce, and even suicide."
Moving Forward
There are still a number of hurdles to clear before legal sports betting becomes a reality in North Carolina. Getting by the House of Representatives in the state is just step 1.
But if it does pass the House, Gov. Roy Cooper has signaled that he will sign off on any legislation that comes across his desk. Then and only then will North Carolina's pro sports teams, NASCAR, the PGA TOUR, the state's tribes, and sportsbook operators finally see their desired mobile platform go live.
As for the timeframe, it is still up in the air. Assuming all legislative hurdles are cleared, and that's no guarantee, it looks like 2022 may be a logical jumping off point for sports betting in North Carolina. Rules still have to be approved and the application and licensing period still has to be completed.
So, while the bulk of the NFL season could be out of reach, the Super Bowl should still be in play. So too is what is sure to be a March Madness betting bonanza for North Carolina sportsbooks.