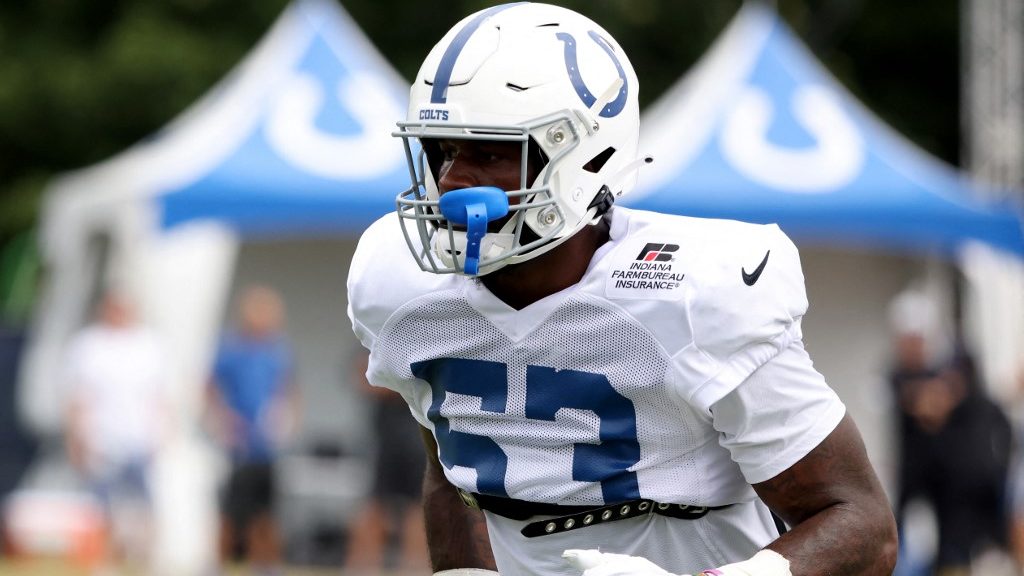 US sportsbooks were in tough in July according to the three states that have already reported out their monthly sports betting figures. Iowa and Oregon reported very disappointingly July handles and Thursday, the biggest name yet to release its sports betting figures so far, Indiana came out with a double-digit drop in their overall July sports betting activity.
Since the US Supreme Court reversed their blanket ban on legal sports betting in 2018, stats have shown that July is the worst month, by far for sportsbooks operating in the US scene. The good news is that things should pick up from here with the NFL and College football seasons ready to kick off and the NBA and NHL seasons shockingly only a few months away.
"Sports betting is ultimately for entertainment, and this time of year it can take a backseat to long weekends at the lake or summer barbecues," said Jessica Welman, an analyst for the PlayUSA.com Network, which includes PlayIndiana.com. "With people traveling at an accelerated rate this summer, it appears that the trough is even more pronounced than usual. But July should be the low point, as bettors begin to return from their summer vacations in August and excitement builds for the upcoming football season."
The Numbers
According to an official report released Monday, Indiana's sportsbooks took in just $194.5 million in July, representing a 21% drop from the $246.3 million seen in June. It also marks the first time the Indiana scene has generated less than $200 million in about a year. Bettors dropped about $6.3 million per day at the state's sportsbooks in July, down from $8.2 million in June.
Mobile apps in the state continued to carry the load. They were responsible for $179 million of the $194.5 million overall handles or about 92%. That too is a drop of 20.1%.
Unfortunately, Indiana's revenues also experienced a sharp drop-off after a few months of handle declines resulted in actual revenue spikes. Gross gaming revenues for the state's sportsbooks were reported to be $17.5 million, which is a healthy 35.6% slide from the $26.7 million seen in June.
Tax contributions to state and local coffers also experienced a sharp drop-off. Sportsbooks paid just $1.66 million in taxes in July – a 31.5% dip from the $2.42 million in June.
How About Some Lifetime Numbers?
Despite the disappointing July figures out of Indiana, the totals allowed the state to reach some major milestones. Indiana became the smallest state in terms of population (other than Nevada) to eclipse the $4 billion handle milestone.
A total of $4.1 billion has been taken in by Indiana sportsbooks since the launch of their legal sports betting platform in September 2019 – $3 billion in the last year alone.
In its nearly two years of operation, the Indiana legal sports betting scene has generated $334.6 million in gross gaming revenues, leading to an impressive $31.8 million in tax contributions from the platform to the state.
Baseball Leads the Way
For the first time in months, it wasn't basketball the led the sports betting charge for Indiana sportsbooks. Since December, basketball has generated a staggering $896.9 million for Indiana sportsbooks and has led the way every month over that span.
"Indiana's love of basketball has helped shield the state's sportsbooks from some of the more pronounced seasonal dips experienced in other states, so a smaller volume of games in July was felt," said Nicole Russo, an analyst for PlayIndiana.com. "Betting interest on the Olympics appears to have been modest at best, and even with the NBA Finals being later than usual, it wasn't enough to overcome fewer games being on the board."
It was baseball with $63.5 million in wagers in July that led the way for Indiana. That's a slight increase from the $60.5 million that baseball was responsible for in June. Basketball was a distant second with $26.8 million in bets in July, a stark drop from the $77.1 million in June.
Hard Road
It is a good thing for the Indiana mobile betting scene. Retail hasn't quite bounced back post-COVID like many expected and with new threats of variants dominating the news, it looks like Indiana will have to keep leaning on the apps for the foreseeable future.
"Retail betting is still trying to bounce back to pre-pandemic levels, and news of a fresh surge in the pandemic is the latest challenge for the industry," Russo said. "Online sportsbooks will continue to flourish in the state, but it's apparently going to continue to be a hard road for the retail side."
On the bright side, football is just around the corner and so is the end of the summer holiday season when families opt for more time outside and less time in front of their TVs, obsessing about their favorite sporting event.
So, while one more rough month is expected for Indiana sportsbooks, September and the start of the NFL season and October and the commencement of the NBA season are within reach. Then, and only then will the Indiana legal sports betting scene approach or even eclipse record-betting pace.