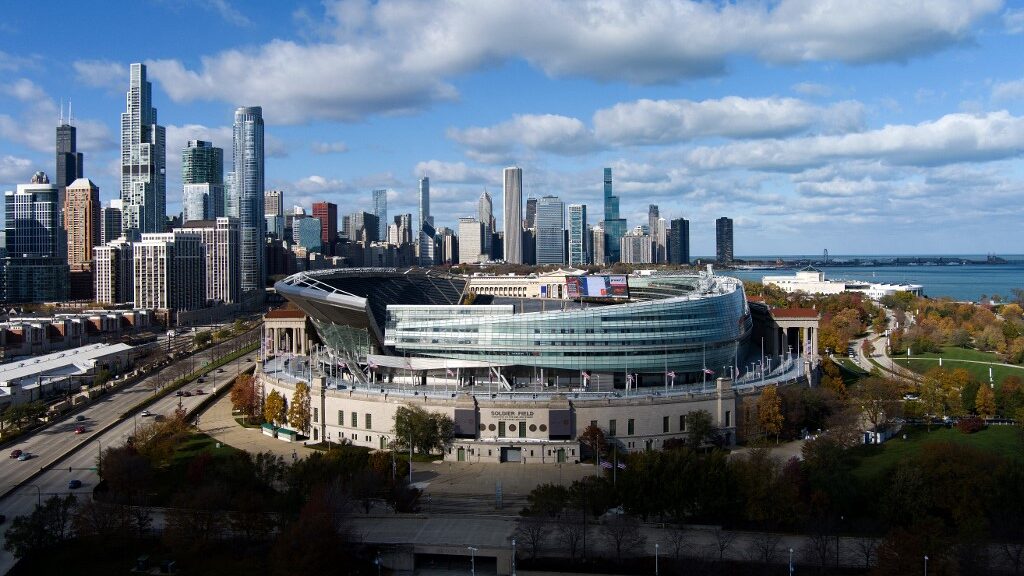 Illinois sports betting has proven to be fertile soil for operators as it is one of the most lucrative markets in the nation. January proved to be another record-breaking month with over $1.07 billion wagered in the Land of Lincoln.
Two Records Broken
January may have been bitter cold in the Windy City and throughout Illinois but the sports betting was white hot as the Land of Lincoln not only eased its way past its previous record of $1.03 billion in October of 2022 but also registered its fourth consecutive month in which the betting handle topped $1 billion. New York, New Jersey, and Nevada are the only other states to register four straight months of over a billion dollars in wagers.
It was also a 4% bump over the December handle and a whopping 23.3% increase over last January in which $867.5 million in wagers were placed. Although the handle was unprecedented in Illinois, the adjusted gross revenue placed third all-time by generating $96 million derived from a hold rate of under nine percent.
The state took in $14.4 million as a result of their 15% tax but the spiraling numbers are expected to fall after March Madness as sports betting begins its hibernation with only Major League Baseball as the only primary North American sport available once the NBA and NHL playoffs end in June. July and August are typically dark days for U.S. sports betting until football returns in September.
PointsBet Opens Third Illinois Retail Location
The Crazy Pour is a popular barroom in Villa Park, Illinois and the folks at PointsBet believe it to be an ideal location for a retail sportsbook. Located just 20 minutes from Chicago, it is a blue-collar sports bar destination and one that Mike McFadden, PointsBet's Senior Retail Operations Manager, had intimate knowledge of because he used to work there.
"I just knew that they already had that customer base – when they have a sporting event, they already have a crowd. They have people eager to come to watch the Bears game, even when they're 3-14 and have the first pick in the draft," McFadden said.
Good Business for Everyone
Hawthorne Race Course has other Hawthorne-tethered OTBs aligned with PointsBet that are compatible with the Crazy Pour. "It was [Hawthorne assistant general manager] John Walsh that introduced us to these guys and they do a tremendous, tremendous job," Hawthorne CEO Tom Carey said about picking Crazy Pour.
"[They] know how to run a business, and as soon as we sat down with them, it was evident that customer service was important to them. Managing so many OTBs, you can see the good and the bad in terms of who's really into their businesses. And these guys are really into their business, which caused us to say it was a no-brainer" Carey added.
"The biggest thing PointsBet offers all clients is that online cashout," McFadden said. "You make a bet here, you win, you put it right on your account immediately. You make a bet on your account, you win, you can do a cash withdrawal, and within 10-15 minutes, get a code and get up to $10,000 in cash without having to go to your bank, wait for PayPal, anything like that."
---