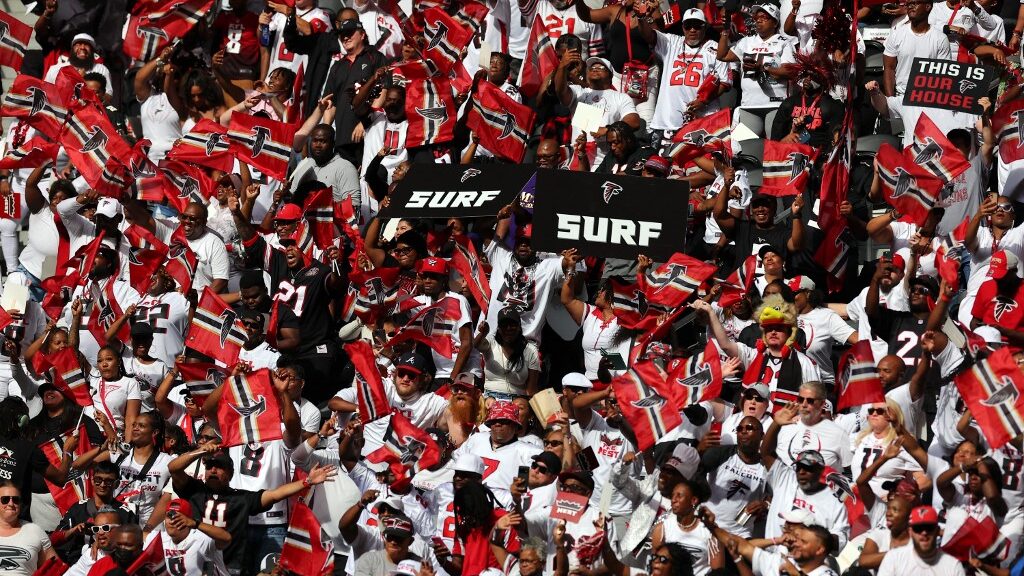 Legalized sports betting in Peach State is closer to becoming a reality. A new bill introduced by Georgia Senators is paving the way. The bill would not require a constitutional amendment to legalize sports betting in the state, which might speed up the process because it would not have to go before voters.
Georgia Senate Bill 57 (SB 57) would also create the "Georgia Sports Betting Commission." The Commission would oversee and regulate sports betting in Georgia "in a manner that provides continuing entertainment to the public, maximizes revenue, and ensures that sports betting is operated in this state with integrity and dignity and free of political influence." But it doesn't stop there.
---
What Would the New Bill Allow?
If the bill is approved, it would allow up to 18 mobile licenses. The PGA, NASCAR, and professional sports leagues would each receive nine of those licenses, with the remaining nine licenses being awarded through a competitive bidding procedure. Each licensee would be allowed one skin.
Mobile sportsbooks would need licenses, which would cost $100,000 plus an annual renewal charge of $1,000,000. A retail sports betting distributor licensee would pay a $10,000 application fee and a $100,000 yearly renewal fee under the proposed measure, which also permits retail sports betting kiosks.
The bill would allow for bets to be placed on everything from college sports to the pros, and even esports. Georgia is a hotbed for football with the Falcons playing in Atlanta and the University of Georgia winning college football's national championship the past two years.
History Is Not on the Side of Georgia Lawmakers
There's a good chance that SB 57 will run into opposition from lawmakers who think a constitutional amendment is required to make gambling legal in Georgia. That's because the majority of sports betting laws in Georgia have always included a constitutional amendment.
On top of that, Georgia's constitution prohibits most forms of gambling, including sports betting and casinos, so SB 57 could face additional legal challenges if it moves through the legislature.
And there's the fact that three of the four states surrounding Georgia (Alabama, Florida, and South Carolina) also don't have legalized sports betting. For the sports betting industry, the Southeast United States has proven to be a particularly difficult market to break into.
Tennessee is the only state down south with legal mobile sports betting. More than ten mobile sportsbooks are currently operating in Tennessee, including BetMGM, Caesars Sportsbook, DraftKings, FanDuel, and WynnBET.
Will the New Georgia Sports Betting Bill Become Law?
Despite the potential roadblocks the Georgia Constitution could present, the reality is that ​​it does not stand in the way of the legislative authorization of sports betting. There are only three categories of gambling that the state constitution prohibits:
Privately operated lotteries
Not including a constitutional amendment significantly increases the chance of getting the bill passed this year since it would bypass voters. And there's never been a stronger push from influential parties and key stakeholders to legalize sports betting in Georgia, which is encouraging for those who support it.
Although there is still a long way to go until the bill is passed into law, it looks like it won't be long before lawmakers (and bettors) get their way in Georgia. It could be as soon as this year. The new bill is a major first step toward adding the state to the growing list of states that allow legal sports betting.