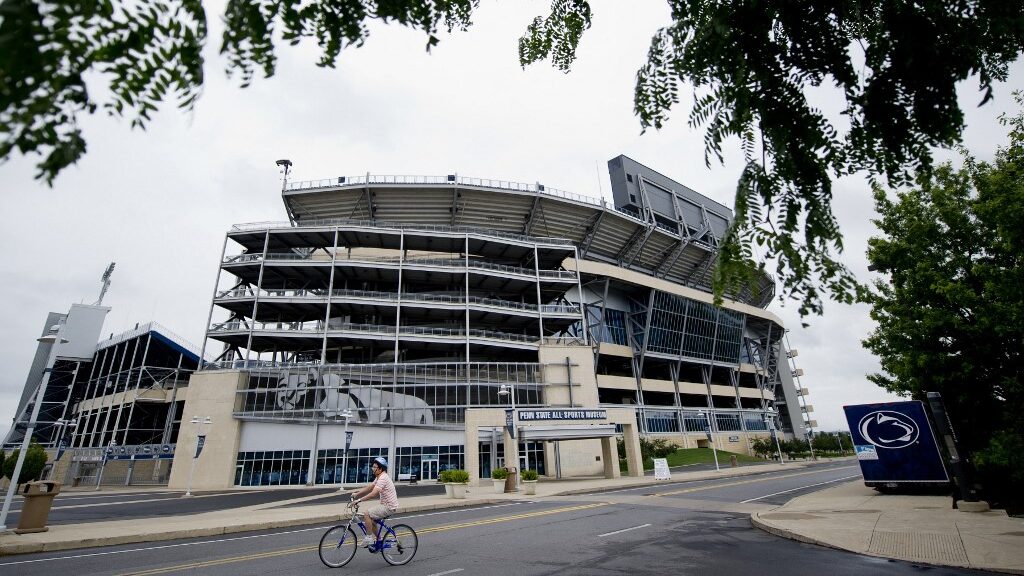 All systems are nearly going for a new casino in an old mall 10 minutes away from Penn State, but there are still hurdles to climb before the project breaks ground and fosters the growth of sports betting in Pennsylvania.
Industry Veteran Funds New Casino
A former chairman of the Penn State Board of Trustees, Ira Lubert, is prepared to fund the construction and renovations for what would be the 18th Pennsylvania casino. But this one is just a short ride from one of the state's revered institutions of higher learning – Penn State University.
Lubert is an old hand at building a successful casino when economic times are tough. He did it over 15 years ago when he developed the Valley Forge Casino and Resort in King of Prussia and he intends to do it all over again. Lubert has since sold the Valley Forge Casino but he insists this new undertaking would be similar to his previous venture.
"I intend to use the same formula I used at Valley Forge here. I believe that the Category 4 casino I intend to construct at Nittany Mall will reinvigorate the property and draw new businesses to the property itself and the surrounding area," Lubert said.
Lubert's $10,000,101 bid proved to be the winner and the construction costs are estimated at $35 million. It will take roughly a year for completion of the project which will occupy 94,000 square feet in what was once home to Macy's Department Store at the Nittany Mall in College Township.
Same Formula, Same Manager
When Lubert states he will be using the same formula as he did in developing the Valley Forge Casino and Resort, you can best believe him, as he is also using the same general manager to run the new entity. Eric Pearson is an adjunct instructor at Penn State and is slated to assume the role of CEO and general manager just as he did at Valley Forge.
"I started in this business busing tables when I was 16 years old. My mother was a cocktail waitress in the casinos," Pearson said of his time growing up in Laughlin, Nevada. "One of the things I love the most about this industry is the opportunity it provides to start at the bottom and work your way up. I'm an excellent example of that and many of my peers and colleagues in this industry are."
Bally's Tapped to Run Casino
Bally's has entered into an agreement with Lubert to run the casino and will have sole rights to the online and retail sports betting associated with it. The venue is to have the following:
750 slot machines
30 table games
Retail sportsbook
Stage for live music and special events
Quick-serve food and beverage outlets
George Papanier, President and CEO of Bally's Corporation, said, "Ira is an experienced real estate developer with significant ties to the greater Centre County community and a proven track record in Pennsylvania gaming. We look forward to working with Ira, not only to build and develop the facility but to contribute to the surrounding community."
Lubert commented: "I am excited to have Bally's as our partner to complement our vision, industry experience, and financing capabilities. Together, I believe we will make this transformative project successful for all stakeholders and look forward to the positive impact the redevelopment will have on the community."