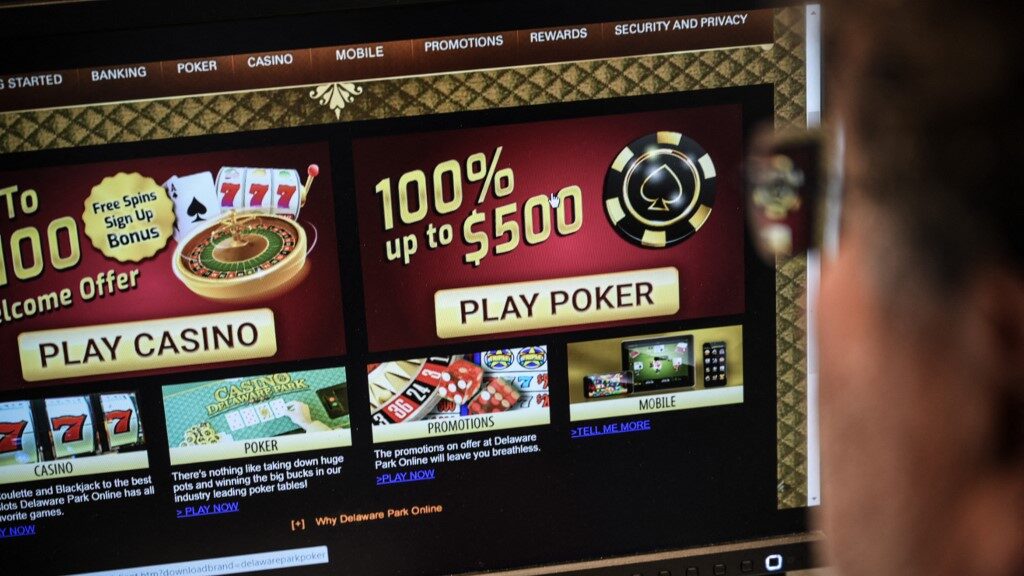 Online sports betting in Maryland moved at a glacial pace but after much hand-wringing and ill-conceived bureaucratic hurdles to climb, mobile wagering did finally launch last November.
But now a bill has already been proposed for online gambling, or iGaming, to come to the Old-Line State.
Will Maryland Roll the Dice?
Despite the circuitous route that online sports betting took to finally arrive in the laptops and mobile devices of Maryland citizens, state Senators Ron Watson and Nancy King have wasted little time in bringing another form of mobile betting to the masses – iGaming.
For those who are not aware, iGaming is essentially casino table games and slots that can be played for real money in a virtual environment. Why travel to the casino when you can stay in your pajamas and play in the comfort of your own living room?
SB 267 was introduced on January 25th by Senators Watson and King that would put the Maryland Lottery and Gaming Commission in charge of issuing iGaming licenses. The bill would also give the governor authority to enter into internet agreements with other states.
Any gaming concern that wishes to be licensed would have to be vetted, and if approved, would pay a $500,000 initial licensing fee followed by renewals equaling 1% of the operators' average revenues over the first three years. The proposed tax rate of 15% would reportedly be earmarked for Maryland's Education Trust Fund.
It is a quick turnaround for another gambling bill considering the sports betting launch was far from seamless. But now that online sports betting has gone live, the hope is that the legislators and committees will now have a clear understanding of how to get mobile gaming accomplished with a learning curve now intact.
---
What's in the Bill
If the bill receives a two-thirds vote in both chambers, the bill would go before the voters in 2024. And the content of SB 267, as it is presently constructed, looks like this:
Assigns the State Lottery and Gaming Commission to regulate online casinos.
Sets an initial license fee at $500,000 for five years.
Adds a license renewal fee equal to 1% of the average annual proceeds from the previous three years.
Taxes online casino revenue at 15%.
Allows operators to deduct free play and promotional credits from revenue before paying taxes.
State tax revenue minus regulatory expenses go to the state's Education Trust Fund.
Allows the governor to enter into multijurisdictional gaming agreements if legal federally.
Senator Ron Watson stated, "Especially now that folks have started to see the revenue we can get from sports betting, I think we're past the point of hesitation and we've realized that casinos are so valuable to our economy here in Maryland. If we had to endure another pandemic and sports shutdown, we would have zero money generated from our existing casinos and that would be a shame. But if we can put in place online gaming, we'll have another revenue stream that can fund our aggressive efforts to improve our education system in Maryland."
If passed, the video lotteries referred to in the bill are the MGM National Harbor, Horseshoe Casino, Live! Casino and Hotel, Ocean Downs, Rocky Gap Casino Resort, and Hollywood Casino, all of which would have access to the new digital market.
Senator Watson further added, "This is the current design," Watson said. "I looked at other states to try to come up with a framework our bill drafters could codify. Because we have two years to get this out, we have a lot of flexibility on what the final product would look like."
*Bookmakers Review will continue to monitor this story and update our readers as events unfold.