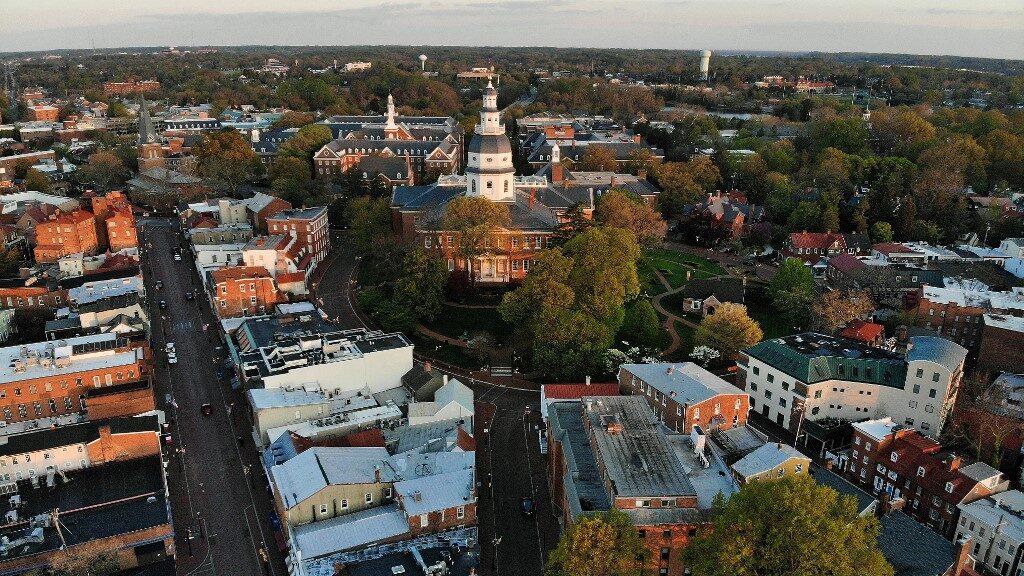 Gambling is now the lawmakers' talk since Maryland sports betting went live in November. It didn't take long for the legislators in the Old-Line State to explore another untapped reservoir of potential wagering dollars by introducing SB0267 which would clear the way for online casino games and digital slots.
iGaming to Fund the Future
Senator Ron Watson and Senate Majority Leader Nancy J. King have co-sponsored a bill that would bring iGaming to the Maryland masses with the profits earmarked to the Blueprint for Maryland's Future Fund, a 10-year education program designed to provide a comprehensive approach ranging from access to early childhood education to college preparation courses, as well as tools for students who are ready to embark on a career directly out of high school.
Senator Watson stated, "We are missing one vital component with respect to gaming and that's the fourth leg of the casino tool, which is (internet) gaming. The fundamental aspect of this bill is it creates a new funding stream for education, and I have deep concerns that we need to do what we can to support our Blueprint."
He also added, "I am grateful for the efforts to fund the Blueprint, but we have all seen and been briefed that we have some significant challenges to meet in the out years. According to the Comptroller's Office and detailed in the fiscal note, as much as $97 million could be generated by fiscal year 2028."
---
Deficit Ahead
Although the Blueprint Fund currently has over $2.2 billion set aside, that amount will be depleted by 2027 and an estimated $1.4 billion deficit will be incurred.
The iGaming licenses will be $500,000 for a five-year term and the platform providers will keep 85% of the revenue with the other 15% taxed and earmarked for the Education Trust Fund. Therefore, the monies generated from iGaming, estimated at $72 million per annum, could help fill the Blueprint Fund's anticipated deficit in the coming years.
"The projections show that we have (Blueprint for Maryland's Future) funding for the first few years, but then that funding falls off, and we have to be very open-minded and find new sources of revenue. This is one of those," Watson said, according to the above-mentioned media.
"I think we've gotten past that sensitive spot of 'Should we or Shouldn't we do this?' Now, it's all about, how can we capitalize on it. How can we use it to generate Black wealth, if that's possible? How can we make more wealth in our state?"
Latter Bill Proposal
But not all new gaming proposals are as lofty as SB0267. For instance, Del. Matt Morgan, introduced a far more modest proposal, HB0263, that would allow small stakes pitch blackjack or poker games in senior centers in his district of St. Mary's.
Entry fees would be no more than $25 and capped at $50 per session and the excess money would be earmarked for future programming at the senior centers and/or gaming in the county.
Morgan's view on increased digital gaming is more tepid than some of his colleagues and he said, "We got on gaming a little late, comparable to our neighboring states. It came a few years later with slots and table gaming, and now we have sports betting. We just made a lot of changes over a short amount of time. Sports betting just came recently so you kind of need to see how this stuff plays out before you start making changes to it."
*Bookmakers Review will continue to monitor this story and update our readers as events unfold.
---