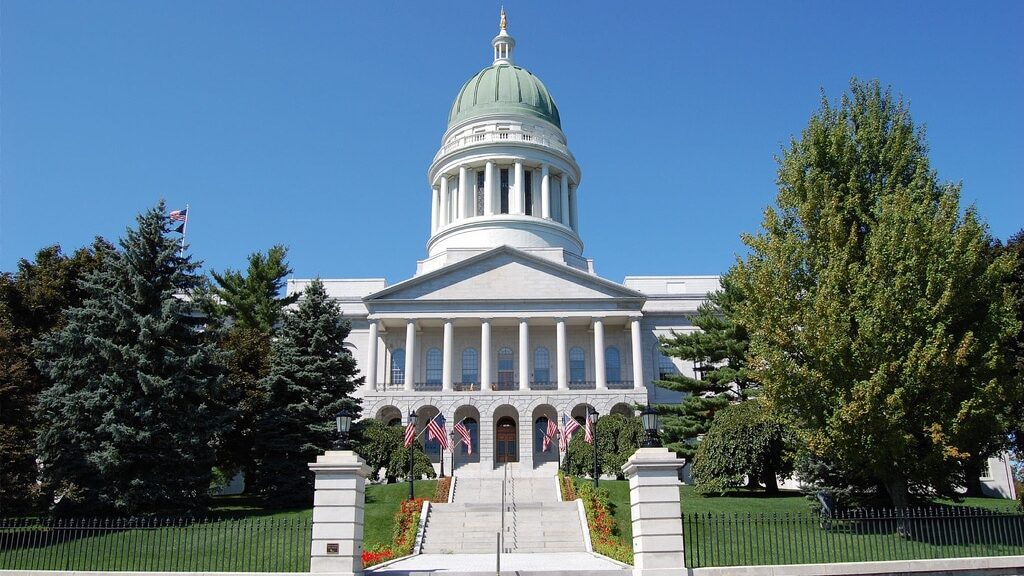 There could be implications for sports betting in Maine after the Executive Director of Maine's Gambling Control Unit, Milton Champion, was placed on paid administrative leave after two of his controversial tweets were found to be offensive.
Few Followers, Big Trouble
Say it forget it, write it regret it – sage advice Milton Champion wished he followed earlier this month but did not. The Executive Director of Maine's Gambling Control Unit only has 70 followers but one of them happens to be the very same organization of which he is the director, the Maine Gambling Control Unit.
Maine's Department of Public Safety oversees the Gambling Control Unit and its acting spokesperson, Maine State Police Lt. Thomas Pickering, stated via email, "I can confirm that Director Champion has been placed on paid administrative leave, pending a review that is being conducted by the Bureau of Human Resources.
"Given that this is an ongoing, personnel-related matter, the Department is unable to comment further."
Although online sports betting has yet to launch in the Pine Tree State, the framework is in place and Milton Champion has played an integral role in drafting regulations and awarding licenses to the various sports betting platforms that will be available to Maine residents when the launch goes live later this year or early next year.
Tawdry Tweets
Champion's leave of absence began on May 17th but the firestorm began to brew earlier this month, on May 6th to be precise, when he penned the first of his two controversial tweets.
"While waiting for my truck to be serviced I'm looking for the answer to a recent comment to me stating that the description 'Ladies' meaning more than one female is not professional or appropriate. In this day and age I guess 'Bitches' is better."
On May 13th, journalist Brian Krassenstein tweeted the following above video of a white nationalist group marching in DC.
"BREAKING: A large group identified as the "Patriot Front" have been matching around the US Capitol building and National Mall this afternoon.
The Patriot Front is a hate group in the United States that espouses white nationalism and neo-fascist ideologies. It originated from the broader alt-right movement and broke away from the neo-Nazi group Vanguard America following the Unite the Right rally in 2017.
What is wrong with people? Why does so much hate exist?"
Impact and Uncertainty
The following day, May 14th, Champion tweeted in response, "At least they are not burning down cities and looting stores."
Champion eventually deleted both tweets but his account remains intact as of this writing. According to state records, Champion has been in his position since 2016 and has been in the gaming industry for 36 years at a salary, in 2022, of nearly $95,000 per year.
How his departure, whether it be temporary or permanent, affects the timeline for online sports betting in Maine remains to be seen. His department consists of only him and two staff workers which leaves a large void while he cools his heels at the taxpayers' expense.
*Bookmakers Review will continue to monitor this story and update our readers as events unfold.
---