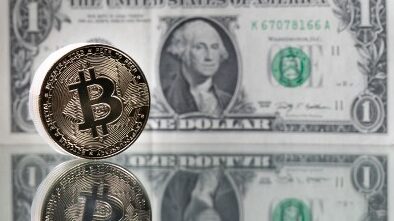 Some people have an idea of what blockchain technology is while others have never even heard the term. But if you know Bitcoin then you are halfway there because it runs off blockchain technology which basically places an indelible stamp on the transaction forever and ever.
Now here comes a new concept, BetDEX, to the sports betting playing field which is essentially a decentralized sports betting protocol. Nigel Eccles, Varun Sudhakar, and Stuart Tonner are former FanDuel executives who have wrangled $21 million from cryptocurrency exchange FTX and crypto investment firm Paradigm in seed money which is the largest ever by a UK startup company.
The company will be based in Scotland and is going to go headfirst into an industry that is expected to grow to as high as $350 billion by 2024. This is a brand-new approach to a very old industry and one that analysts suspect will be quite popular and profitable.
Arjun Balaji, an investment partner at Paradigm, said: "It feels obvious crypto will transform online sports betting. DeFi has shown how financial markets can be automated and distributed to the benefit of consumers. Crypto can do the same for all other kinds of financial activities, including betting. The BetDEX team has the right combination of industry experience and technical skill to create something that shows the way forward for everyone working in the space."
Sam Bankman-Fried, CEO and Founder of FTX, said: "We are thrilled to be backing a team with deep industry expertise to transform the sports betting experience. It is mind-boggling that more sports wagering does not occur on exchanges – we firmly believe in giving consumers the ability and control to set their own price and are excited to partner with BetDEX to bring this vision to fruition."
Nigel Eccles, Co-Founder, and Chairman of BetDEX said: "Blockchain technology is set to revolutionize sports betting and we want to be at the forefront of that. It's exciting to be founding the business with Varun and Stuart and to be building it in Scotland. We are energized to have the backing and wealth of expertise that comes with having Paradigm and FTX as cornerstone investors."
Varun Sudhakar, Co-Founder, and CEO of BetDEX said: "The sports betting industry charges high prices for poor products and limits trades by its most successful users. BetDEX is diametrically opposed to this approach, we will successfully compete against incumbents with a markedly superior product and low fees, which is now possible with the advent of blockchain technology. Winners will always be welcome on our protocol."
The public blockchain Solana will be the platform on which the transactions will be built and will offer low-cost trades at blazing speeds. It will be fascinating to see how this new format is rolled out to the betting public and whether it will be embraced as an avant-garde technology or spurned as an intimidating new way to do business. If it does succeed, there will be other iterations and many new competitors looking to copycat what could be one of the most profound sports betting innovations since the action reverse birdcage.