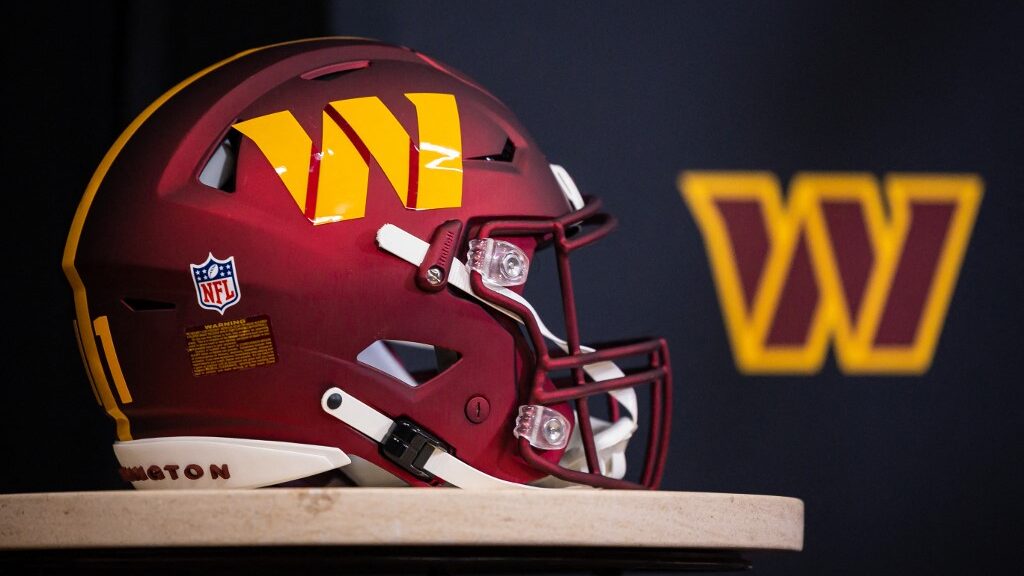 The NFL's Washington Commanders have recently been approved for a sports wagering license, and construction of a sportsbook inside FedEx Field is the next logical step.
Sports Betting Doesn't Look So Bad Now, Huh?
The irony of professional sports leagues and their franchises throwing themselves at sportsbooks is breathtaking to behold. It wasn't long ago that NFL Commissioner Roger Goodell was clutching his pearls at the mere notion of sports betting.
But after PAPSA was overturned in 2018, the NFL could now legally access a previously untapped revenue stream replete with multimillion-dollar sponsorships from online operators like FanDuel and Caesars, to name a few.
License Equals Big Bucks
Goodell was more than willing to set aside his feigned animosity and engage in deep self-reflection for the opportunity to climb into bed with the next money-making juggernaut.
We say feigned because Goodell never really objected to sports betting. As a matter of fact, he knew better than anyone that a financial stake in the game was one of the primary reasons why so many people would watch a lackluster matchup between two cellar-dwellers.
The more viewers, the higher the ratings, and the more money the NFL could get for its broadcasting rights because the networks could, in turn, charge a higher premium for their commercials. And the most recent example of the NFL going all-in with sports betting is the breaking news that the Washington Commanders have been granted a sports betting license in the state of Maryland.
ESPN gambling analyst, David Payne Purdum, tweeted on Wednesday, "This morning, the Maryland State Lottery & Gaming Control Commission awarded the Washington Commanders a sports wagering license. The Commanders plan to put a sportsbook at FedEx Field."
Failure to Launch
A sportsbook will be constructed inside FedEx Field but the majority of the wagering will come via the online portal. But don't expect to be making any wagers on your mobile devices while watching a game in Landover this year.
That's because the sports betting bill crafted by the legislature was so bogged down in regulatory red tape that it has become an albatross in getting the product to market. The Maryland Sports Wagering Application Review Commission (SWARC) was tasked with executing its duties to the letter of the law but its religious compliance to the rules has become burdensome to the same legislators that created them.
Ryan Butler, an analyst for iGaming Next, also tweeted on Wednesday, "We now know officially that Maryland's online sports betting launch won't come by the 2022 NFL season opener; state regulators said today they are trying to get mobile sportsbooks live before this upcoming season's Super Bowl."
But back on June 15th, Larry Hogan tweeted the following: "Today I called on the legislature's Sports Wagering and Application Review Commission to take immediate actions to launch mobile sports betting in Maryland for the NFL season."
How Long Will Maryland Have to Wait?
Despite Governor Hogan's pleas to get the sports betting launch up and running for Week 1 of the NFL season, it's a near impossibility for it to happen before the New Year.
Although retail sports betting went live in Maryland in December 2021, it is unclear whether a sportsbook could be hurriedly constructed inside FedEx Field and whether in-person betting could commence as soon as the book is built.
Bookmakers Review will continue to monitor this story and update our readers as events unfold.