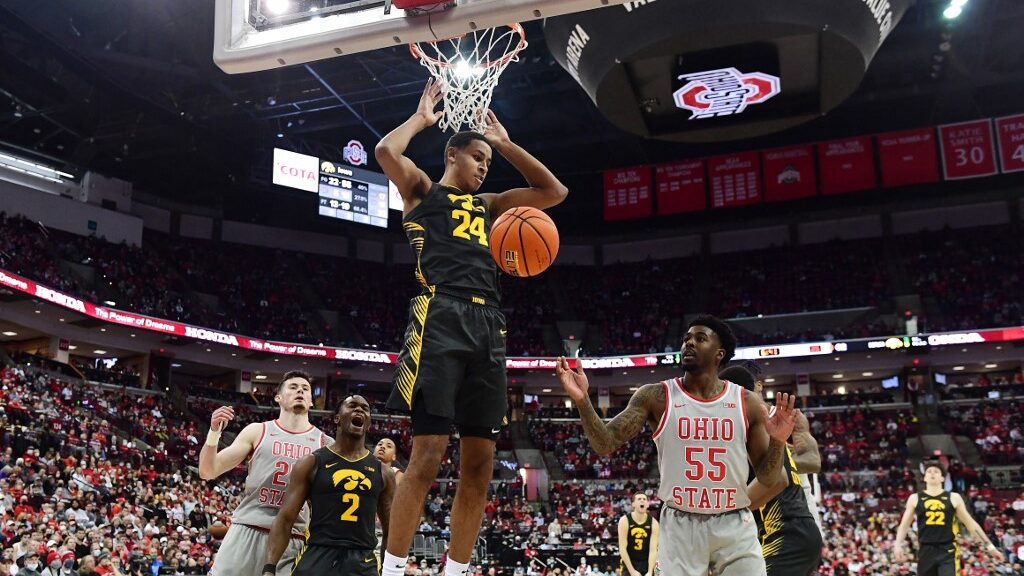 You probably haven't heard of ClutchBet but they are entering the U.S. market after being approved in:
Their first launch will be in the Hawkeye State, but a specific date has not been announced.
---
Aussie Bookmaker BlueBet Behind ClutchBet
Michael Sullivan is a familiar name in the gaming industry, having been at the helm of Sportingbet Australia prior to William Hill taking the company over in 2015.
Sullivan is now the Executive Chairman of BlueBet, a sports bookmaking company in Australia, whose daily operations are run by CEO Bill Richmond.
The company has launched its American brand, ClutchBet Sportsbook, and has earned pre-approval in four U.S. States but the first to launch will be in Iowa in the coming weeks.
They will be partnering with Q Casino, located in Dubuque and operated by the non-profit Dubuque Racing Association.
BlueBet Makes History
BlueBet Chief Executive Officer, Bill Richmond, stated, "We are excited to announce that BlueBet is now officially live in the US after being licensed to operate by the Iowa Racing and Gaming Commission. We are preparing to take our first bets in Iowa under our ClutchBet brand."
"This is a huge moment in BlueBet's history, and we are thrilled to bring our sportsbook to Iowa sports fans who we are confident will respond well to our mobile-first online offering and differentiated market positioning."
"This continues our "Capital Lite" US market entry strategy, as we initially launch our ClutchBet sportsbook into our initial four states while now also focusing on securing B2B partners for the second stage being our white labeled Sportsbook-as-a-Solution offer."
"I would like to thank everybody who has made this moment possible, including our BlueBet team and valued partners in Iowa, the Dubuque Racing Association.," added Richmond.
---
Politics Causes Name Change
Any hint of political partisanship can cause chaos to a company's bottom line and to avoid the appearance of such, BlueBet decided to create a new brand name for the U.S. market.
As many of us know, the United States has become so politically divided that even a color included in a company's name can cause tongues to wag and conspiracy theorists to promote the argument that there is a political motive.
And so it is with BlueBet but their savvy corporate team saw the underpinnings of what could become a major distraction.
CEO Bill Richmond wanted to avoid any appearance of favoritism, which is why they decided to name their American entry ClutchBet, as opposed to maintaining their BlueBet brand in the States. "Obviously, it's become quite a divisive thing in the US, the blue and red state sort of thing."
Why Choose Iowa?
A low barrier to entry was a primary reason why Iowa was chosen as the first American market to enter with low capital expenditures.
A casino can open a sportsbook in Iowa for a paltry $45,000 license fee and can have up to three online brands, also known as skins, attached to it.
The Iowa tax is one of the lowest in the nation at merely 6.75 percent which pales in comparison to the 51 percent demanded by other states like New York.
Who Is Jake Francis?
Jake Francis, formerly of Penn Interactive, the brand that runs the successful Barstool Sportsbook, has been given the top position at ClutchBet based on his experience.
Richmond talked about how important Francis' pedigree was to him being tapped as the ClutchBet chief in the States.
"A leader of Jake's quality, who has launched major sportsbooks in the US, is a real coup for BlueBet. Jake brings expertise that will support our US expansion, as well as an incredibly deep knowledge of the sector and what bettors want."
"Jake knows what it takes to build a book that resonates with bettors. And, we're excited to leverage his experience and scale our presence in the US."