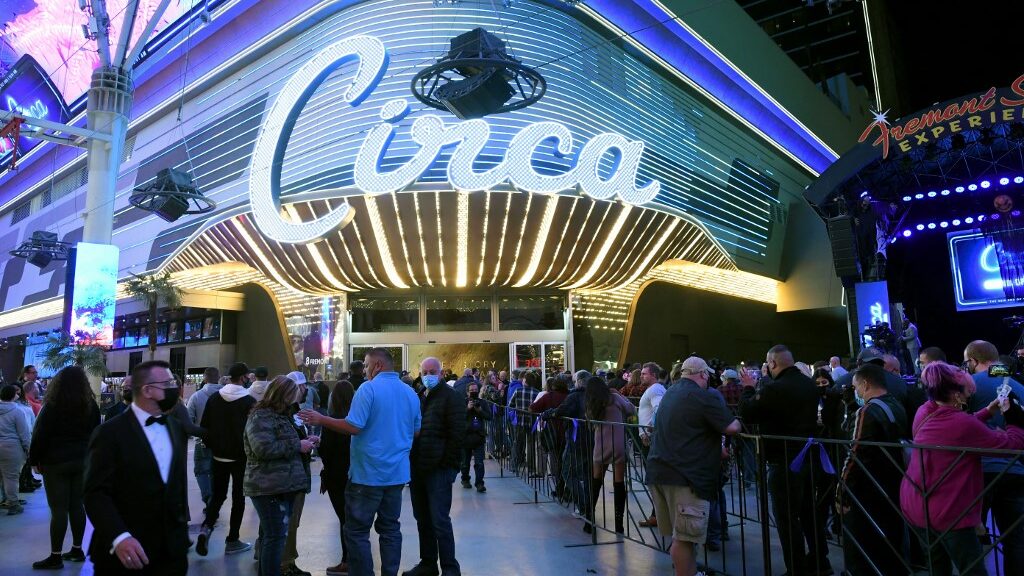 Nevada-based Circa Sports expansion has been a boon to its betting business. The future looks bright for the aggressive gaming company and there is more on the way.
The Wow Factor
Derek Stevens is the CEO of Circa Sports and it's clear he has a tough time standing still. The company made a big splash in Sin City when it unveiled its enormous sportsbook at its crown jewel on Fremont Street, Circa Resort & Casino, featuring a 78-million-pixel, high-definition screen as well as seating for over a thousand people.
VSiN's on-site studio is located in the book and there is even an outdoor pool amphitheater where bettors can swim, watch the games, and have a drink all at the same time.
When Stevens was asked in an interview about the impact of his grand vision he said, "It's been great. The world's largest sportsbook has been a huge attraction.
"If you're a sports fan, or if you're a sports bettor, it's a great place to come and watch a game. And with sports on almost around the clock, it keeps people coming into the building all the time, so it's been a great attraction for our overall property."
Something for Everyone
The Circa Sports betting app is also up and running for those who prefer to bet on their mobile device from anywhere they want.
Bringing retail and online sports betting to as many locations as possible seems to be the endgame and recently Circa Sports has made a few more moves.
---
Circa Comes to Sparks
Legends Bay Casino in Sparks will welcome a Circa Sports sportsbook to its property and although it won't be of the same herculean proportions as that of its sister site in Las Vegas, the amenities will be similar and the same flair for sports bettors that its guests in Vegas have come to enjoy will be in full view.
"We're building a size-appropriate sportsbook … but it's still going to be a pretty good size," Stevens said.
"It'll have ticket windows, a seating and viewing area, an area where you'll be able to get meals — we'll have an awful lot of content for people to digest."
Some of the features will include:
A 10' x 15' Daktronics video monitor as well as several 60-inch screens scattered throughout the venue.
18 stadium-style seats at the front of the sportsbook.
Six banquet booths that can fit up to 24 people.
10 high-top tables, two of which will be compliant with access requirements from the Americans with Disabilities Act.
Bar-style seating each equipped with video poker machines.
Circa Sports has three brick-and-mortar locations in Las Vegas including its flagship, Circa Resort & Casino, as well as the Golden Gate and the D Casino, all located on Fremont Street.
They can also be found in Iowa and Colorado. But Northern Nevada has yet to experience the Circa Sports influence until now.
Stevens stated, "The excitement level for us is huge. This is the first time that we've opened up a brick-and-mortar sportsbook in Northern Nevada, so it opens up a whole new market for Circa Sports. So, we're naturally excited about that. But we're also excited about being able to put a sportsbook inside the first new casino that's been built in Northern Nevada in over 20 years."