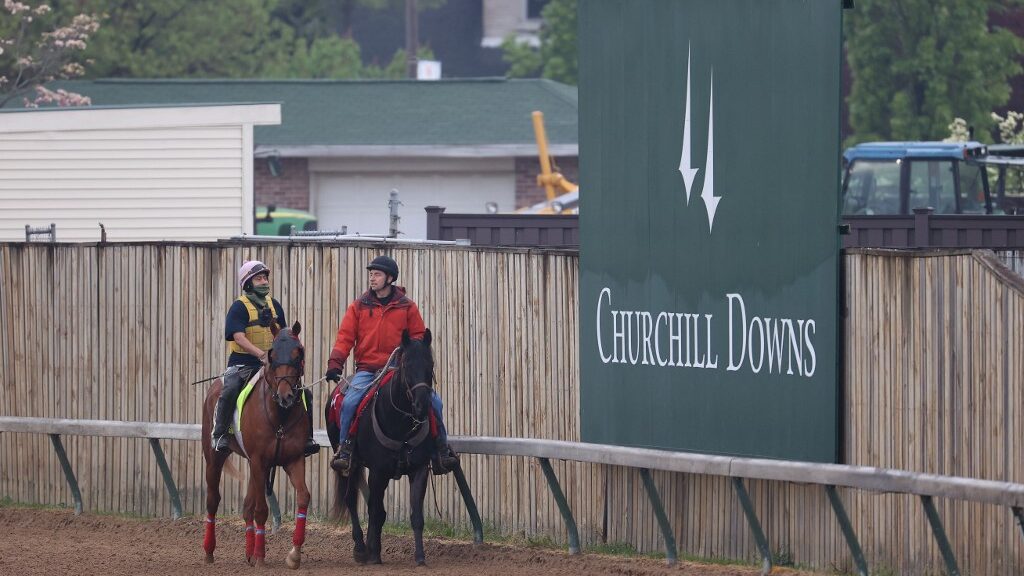 Despite the online sports betting craze and the operators battling for every inch of market share, one company has decided to bow out and focus on its core identity, horse racing.
Back to Basics
Churchill Downs is an iconic name in the horse racing industry and its parent company, Churchill Downs Incorporated owns the eponymous horse track where the Kentucky Derby is run each year. Over the weekend, the world's most famous horse race made headlines when an 80-1 long shot named Rich Strike came out of nowhere to track down the favorites and win the Run for the Roses.
And that is where the company lives and breathes, making money from thoroughbred horse racing and highlighting all of the pomp and pageantry that accompanies world-class equine events. However, good management is always looking for horizontal and vertical integration opportunities to bolster its company's bottom line.
Therefore, it wasn't a reach for Churchill Downs to explore the world of online sports wagering and iGaming casino betting, considering they were already in the gambling business. But a good general knows when to retreat and it appears that getting out, instead of doubling down, might be the wisest course of action for this revered horse racing brand.
CEO Bill Carstanjen told CNBC, "We saw an environment for our company where we didn't see positive margins on the horizon. So, we switched strategies we are focused on running our horse racing business."
At this point, Churchill Downs is looking to find a partner to take over its iGaming platform and customer database. "Our approach is to be in a position to partner with those long-term winners who are willing to spend the hundreds of millions of dollars to build out that business unprofitably in the near and midterm,"
Building the Brand
The global pandemic destroyed businesses and crippled industries but Churchill Downs has survived the carnage. And now that social distancing and masking restrictions have essentially come to a halt, at least for now, the horse racing industry is expected to experience a resurgence.
"We remain absolutely committed and excited about TwinSpires Horse Racing as its top line, bottom line, and margins to continue to demonstrate that this is a special online business with a sustainable, scalable and unique business model," Carstanjen said during the company's recent earnings call.
With an average hold of 30%, the horse racing margins are vastly superior to sports betting, although its popularity is massively eclipsed by the ubiquitous four North American major sports as well as soccer's burgeoning popularity in the United States.
Carstanjen also spoke about his vision that would begin a comprehensive strategy to include international horses, like Crown Pride, a horse shipped in from Japan, that finished a distanced 13th in a field of 20 Kentucky Derby entries this past week.
Developing a more robust horse racing audience abroad is the goal while reinvigorating a sport that has seen its popularity wane domestically.
"The horse racing business in Japan is huge. It's approximately three times the size of what it is in the United States," Carstanjen says.
And cultivating the international audience for its brand and developing relationships abroad is what Churchill Downs is focused on under his stewardship.
"It's just building a specific connection to our race and to our brand and giving them access to come to our event," the Churchill CEO insisted.