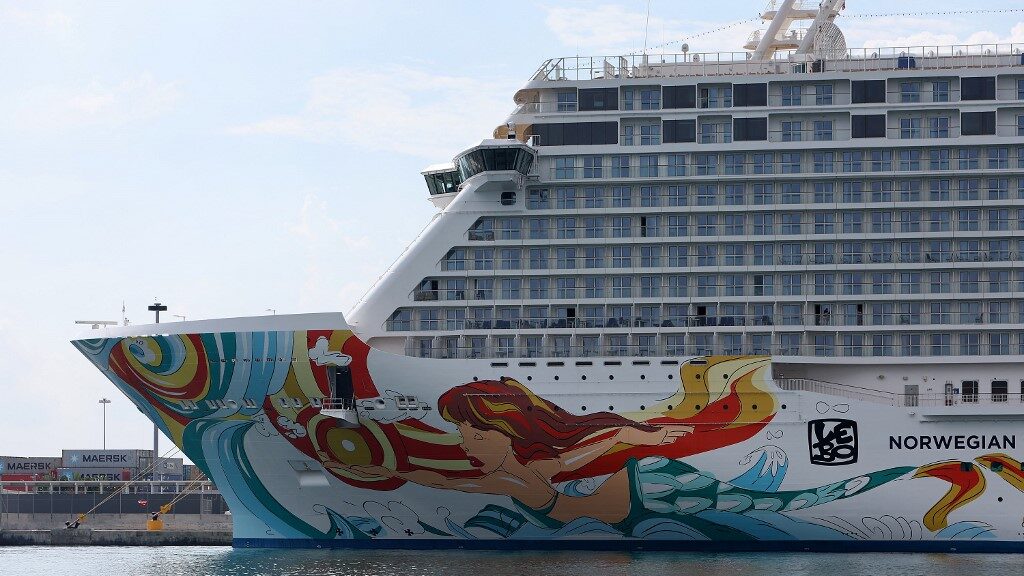 There is an unmistakable overlap between Las Vegas tourists and cruise ship patrons. Both enjoy entertainment, dining, and gambling.
Therefore, it is not surprising that two major casino operators are partnering with a pair of cruise ship goliaths to add value to their respective brands.
All Aboard!
The demographics are similar, as are the entertainment features, between casinos and cruise ships. And because of this, we are seeing two major gaming operators teaming up with the biggest names in the cruise industry. Most recently, we have seen Caesars add a Norwegian Cruise Line vacation to its loyalty program.
But they are not alone as MGM Resorts International is matching the loyalty program status with Royal Caribbean. The pairings incentivize their customers to stay longer and play longer to gain more reward points and create brand loyalty on land and in the ocean.
Getting Back to Normal
And it's not coincidental that these partnerships come at a time when the older demographic (55+) is beginning to return to their old stomping grounds. Since the global pandemic, older citizens have been reluctant to vacation and mingle amongst large crowds as they are the most vulnerable to COVID-19 and its potentially lethal effects.
Yet, as COVID dissipates in our daily news cycles and millions of people are now vaccinated, the palpable fear of infection has diminished to the point where people are getting back to the business of living and enjoying themselves. That is good news for both the casino and cruise industry which relies heavily on tourism.
Tom Reeg, CEO of Caesars, articulated the most recent trend during his company's second-quarter earnings call. "And finally, results in our 55-plus segment, Las Vegas were up for the first time over 2019 since COVID began, and we're beginning to see a noticeable return to the market from international travelers."
Caesars CFO Anthony Carano reiterated the findings. "We remain encouraged regarding improving group and convention trends in Las Vegas, the return of the international consumer as well as the potential for the full recovery of our older demographic consumer, which has been the most impacted to covid-19."
Carnival Taps BetMGM as iGaming Partner
Carnival Corporation will feature the BetMGM app on its Carnival Cruise Lines, Holland America Line, and Princess Cruises ships in the near future. The roll-out will be staggered and because the online sports betting and iGaming will be done in international waters the customary regulatory approvals are not required.
"We've found an ideal partner in Carnival Corp. and look forward to providing our sports betting and iGaming products to its millions of passengers," BetMGM CEO Adam Greenblatt said in a release. "This is another great opportunity for us to further expand BetMGM's footprint."
PLAY NOW: $25,000 Free-To-Play NFL Contest: BMR's 2022 Pick'Em Pool Opens for Registration
"We're very proud to be able to deliver the excitement and engagement of sports betting and iGaming to our guests through our partnership with BetMGM," Marty Goldman, senior vice president of global casino operations for Carnival, said in a release. "Our two leading global hospitality organizations will provide a wide array of immersive digital content as a complement to our exceptional shipboard casinos."
The synergy between the two industries is seamless and the major players in each will complement each other both in terms of exposure to a new audience and the services they provide. The cruise ship patrons will be exposed to online gambling while the land-based casino gamblers will get a free vacation on a floating venue they might not have otherwise considered.
It is highly likely we will see more of these partnerships in the future as a sense of normalcy begins to return and that's good news for everyone.