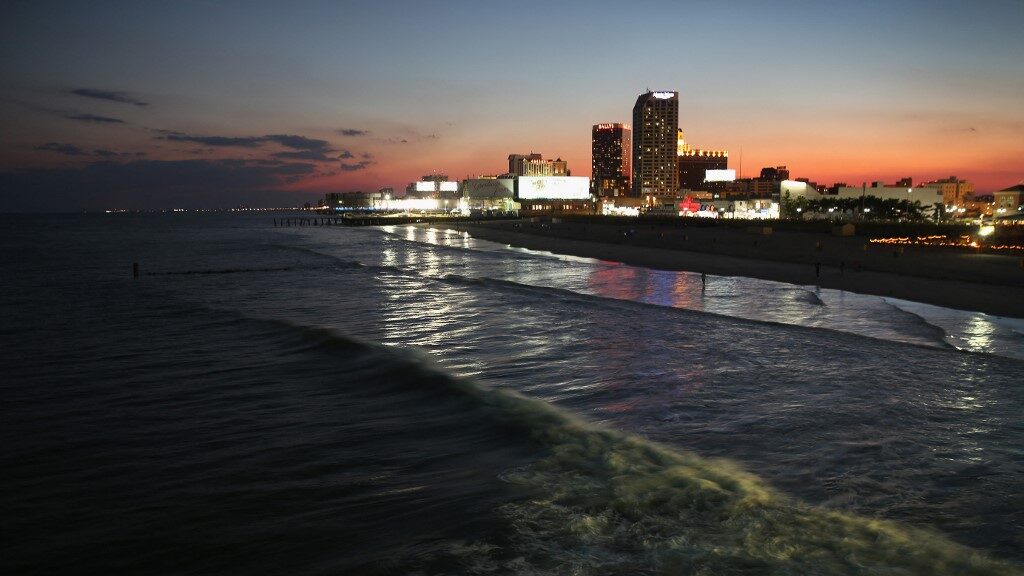 Las Vegas has always been America's gambling mecca but Atlantic City wants to shed its second-tier status and become a player on the national stage for tourist and gambling dollars.
But doing that takes money and over the past few years, Boardwalk casinos have spent nearly $1 billion in improving their appearance and image as New Jersey betting sites become more popular.
World-Class Resort Destination
If you have ever been to Atlantic City, your opinion of it is largely predicated on when you visited. There have been years when the Boardwalk was deserted and depressing, but things have taken a turn for the better recently as the nine Boardwalk casinos are spending beaucoup bucks to prop up their image and standing in the tourism trade.
Over a billion dollars combined has been invested by the Atlantic City casinos on everything from hotel room renovations to sparkling new lobbies and fine-dining restaurants, to name but a few. Bally's and Caesars have spent $300 million between them on their respective properties and the Showboat Hotel just dropped $100 million on opening the brand-new Island Waterpark that will be complemented by $50 million in room renovations.
The casinos are seeing a healthy return on their investments, as numbers are trending up for the once-shabby gambling dens. A year-over-year comparison reveals a 9% increase over the previous 12 months, and December 2022 was the strongest December Atlantic City casinos have experienced in 10 years, raking in $215.6 million.
Hopes Are High
Mark Giannantonio, president of the Casino Association of New Jersey, believes the future is bright for Atlantic City and the best is yet to come.
"As we move into a new year, Atlantic City casinos are committed to providing the best possible experience for our customers, which includes making significant investments that will continue to solidify Atlantic City's position as a world-class resort destination with top-notch dining, shopping, and entertainment offerings," said Giannantonio.
---
By the Numbers
Atlantic City gaming revenue surpassed $2.9 billion last year with only 3 of the 9 casinos showing negative numbers compared to 2021. And it just so happens, those three casinos are all Caesars-owned properties as Harrah's, Tropicana, and Caesars all experienced slight decreases.
Retail Casinos
Borgata: $724.4 million (+19.5%)
Hard Rock: $492.4 million (+14.2%)
Ocean: $356.8 million (+16.3%)
Harrah's: $257.9 million (-3.2%)
Tropicana: $248.8 million (-1.8%)
Caesars: $235.3 million (-0.7%)
Resorts: $167.3 million (+0.8%)
Bally's: $153.9 million (+9.4%)
Golden Nugget: $148.8 million (+1.8%)
Yearly Revenue by Vertical
Retail casinos: $2.79 billion (+9% YoY)
iGaming: $1.66 billion (+21.6% YoY)
Sports wagering: $293.7 million (-3.7% YoY)
Sports wagering at NJ racetracks: $469.2 million (-8.1% YoY)
Total revenue: $5.21 billion (+10% YoY)
The numbers are among the strongest in 17 years, shortly before the recession of 2008 struck, and have bounced back tremendously from the COVID-19 shutdowns. The capital investments by the hotels signal a deep commitment to the community and a strategy designed to position the Boardwalk hotels as a destination rather than a stopover point.
Bringing more tourists to the area is important, but attracting conventions and business events is also a critical part of the grand plan.
Jane Bokunewicz of Stockton University's Levenson Institute of Gaming, Hospitality, and Tourism (LIGHT), stated the following: "Looking forward to 2023, Atlantic City's operators are expected to continue diversifying and evolving both their gaming and nongaming offerings to deliver a competitive customer experience in an increasingly crowded regional gaming market."