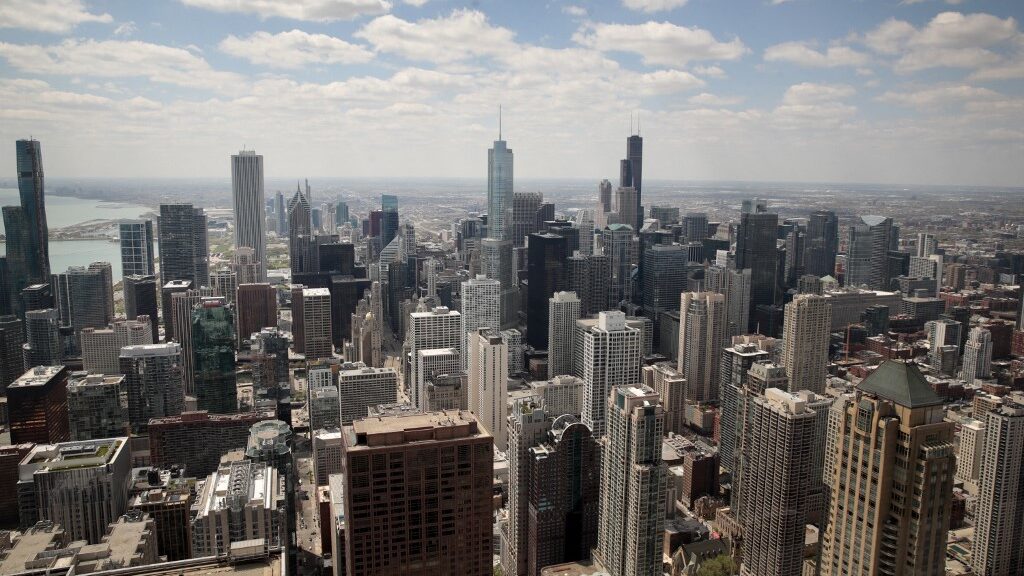 It's been a long process but Bally's has applied with the Illinois Gaming Board for Chicago's first casino. It is one of many steps along the way to bringing retail gaming to the state's biggest city but it has not been without its critics.
Big Win for Bally's
The choice as to which company would get the rights to build Chicago's first casino came down to three industry heavyweights and their projected sites.
Bally's put forth their proposal identifying their venue at the home of the Chicago Tribune Publishing Center (River West), while Hard Rock proposed the One Central development on the Near South Side, and Rivers presented The 78 in the South Loop.
In early May, Mayor Lori Lightfoot gave her stamp of approval to Bally's, a proposal that initially earmarked $25 million in upfront money to the city and then raised the offer to $40 million to help propel their bid over the finish line. Three weeks later, the City Council voted 41-7 to approve the plan but it was not without controversy.
Contentious Hearing
Alderman Byron Sigcho-Lopez, 25th, one of Lightfoot's biggest critics, objected to Bally's proposal and said, "(Lightfoot) is more worried about campaign contributions than doing the right thing for the city of Chicago."
Lightfoot was understandably outraged at the accusation and replied, "You are a liar! You are a liar, sir, and you are out of order!"
"I sit here and I will not tolerate you besmirching the hard work of so many people who have worked on this!" Lightfoot said. "You may not agree, you may not agree, then vote no. But I will not sit here silently while you besmirch my reputation and the people that work for me from your pettiness of the things you're trying to do that expose this city to liability, sir!"
"Almost every word that comes out of your mouth after you say your name is a lie," Lightfoot added.
What's Next?
Bally's has now filed an application with the Illinois Gaming Board (IGB) and is on a fast track to winning approval from the IGB while finalizing its plan with the city's planning department. The total cost of the project is $1.74 billion and is scheduled to be completed in 2026 but during its construction, Bally's is planning on building a temporary casino at the Medinah Temple by June 2023.
That location has also come with opposition as Preservation Futures, a Chicago-based historic preservation entity, sent a letter to the Commission on Chicago Landmarks asking it to deny the adaptive repurpose of Medinah Temple, calling it "inappropriate" and "not harmonious" with the intended use of the building.
However, that objection was summarily dismissed with the Commission disagreeing and stating, that Bally's retrofit of the temple "would not have an adverse effect".
What to Expect From This Project
Bally's contends their project will generate $200 million per year to the municipal coffers and will supply much-needed jobs, both temporary and permanent.
Bally's has also secured a $635 million injection for the project by entering into a sale-leaseback agreement last month with Gaming and Leisure Properties for its Bally's Tiverton Casino & Hotel in Rhode Island and the Hard Rock Hotel & Casino in Biloxi, Mississippi.
Bally's Chairman Soo Kim said, "The sale-leaseback provides certainty of funds for the land purchase and the construction of the temporary, as well as continuing development expenses for the project. It's a big step toward financing the property."