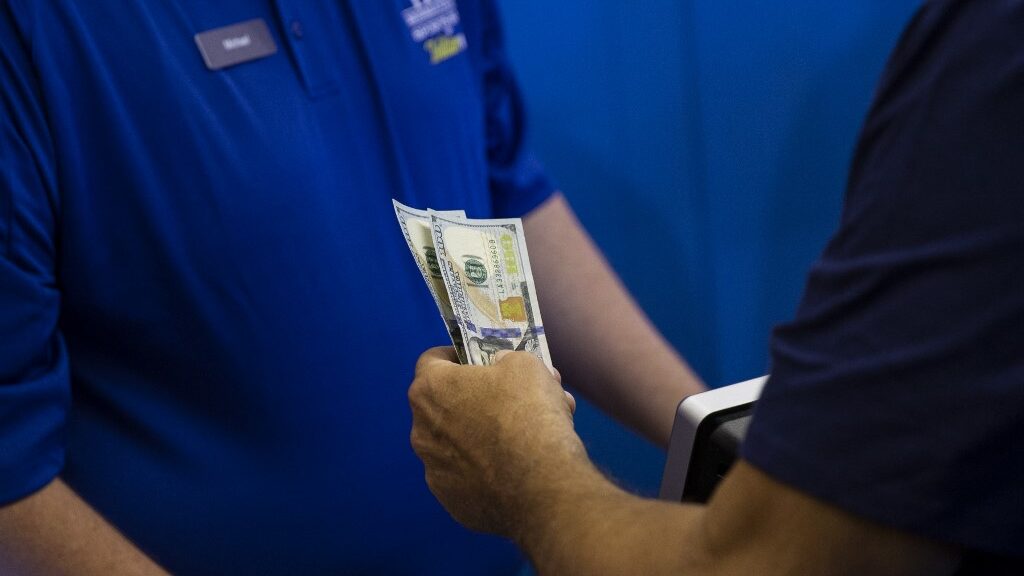 Atlantic City is seeking an additional 1.25 percent of the sportsbook revenue generated at area casinos but not everyone is in favor of the city getting the additional dollars.
Give to Me and Not to Thee
In 2016, Atlantic City nearly went bankrupt and the state of New Jersey was forced to take control of the purse strings. And in doing so, when sports betting was passed in 2018, the state decided to give Atlantic City's cut of the sports betting proceeds to the Casino Reinvestment Development Authority (CRDA) which was tasked with promoting and marketing the city and its casinos to increase tourism and revenue.
Well, things have changed quite a bit since 2016 when the city was sued by casino operators for what they believed was unjust property taxes. In addition to the city spending more than it received, it also lost that court battle and had to shell out tens of millions of dollars to the casinos for what the law ruled was the city's ill-gotten gains and unjust enrichment.
But now that the city has its financial act together, it believes that instead of the CRDA getting the 1.25 percent that it should go into the city's coffers. "When the bill (legalizing sports gaming) first passed in 2018, the only municipality or township left out of benefitting from sports gaming was Atlantic City," said Mayor Marty Small, who was in Trenton to speak in favor of the bill. "Make that make sense."
The first step towards making this happen occurred when the bill was approved to move forward to a state Senate committee for discussion. "CRDA has done a great job with a partnership (with us) and has done a lot of things for us," Small said. "But I don't like the attitude of putting a limit on what Atlantic City gets."
Pros and Cons
Any other city in New Jersey that has a sportsbook residing in its community, normally found at horse tracks, gets the 1.25 percent tax except Atlantic City. The theory behind this initiative was that Atlantic City did not have the wherewithal to promote its own tourism industry and this would force it to comply.
But now that a bill, S854, sponsored by Sen. Troy Singleton, D-Burlington, has made its way to a senate committee hearing there are differing opinions. Mayor Small has been an outspoken proponent of the city getting some of the riches that the state reaps but Atlantic City does not. Taxes on parking, hotel rooms, and other facets of the gaming industry driven by Atlantic City goes to the state while the city sees none of it.
"Everyone in this room, and there are about 25 of us, can drive to Atlantic City," Small said. "Once we park our car, that's parking tax. We go to the bar and buy a drink, that's the luxury tax. We go into our room, that's the room tax. We go to a late-night show, that's luxury tax again. Then we make a sports bet; that's sports betting tax.
"Guess what the residents of Atlantic City get from our stay?" he asked. "Zero. When are we going to get our slice of the pie?"
But not everyone is in favor and one of those who oppose the city taking the 1.25 percent from the sportsbooks is Committee member Sen. Vince Polistina, R-Atlantic, who believes the money is better utilized by the Casino Reinvestment Development Authority to reinvest in marketing efforts to get the word out and promote Atlantic City to keep it from degenerating into what it had almost become, a dilapidated, outdated, gaming destination that was in desperate need of a makeover.
Bookmakers Review will continue to monitor this story and provide our readers with updates as the story unfolds.