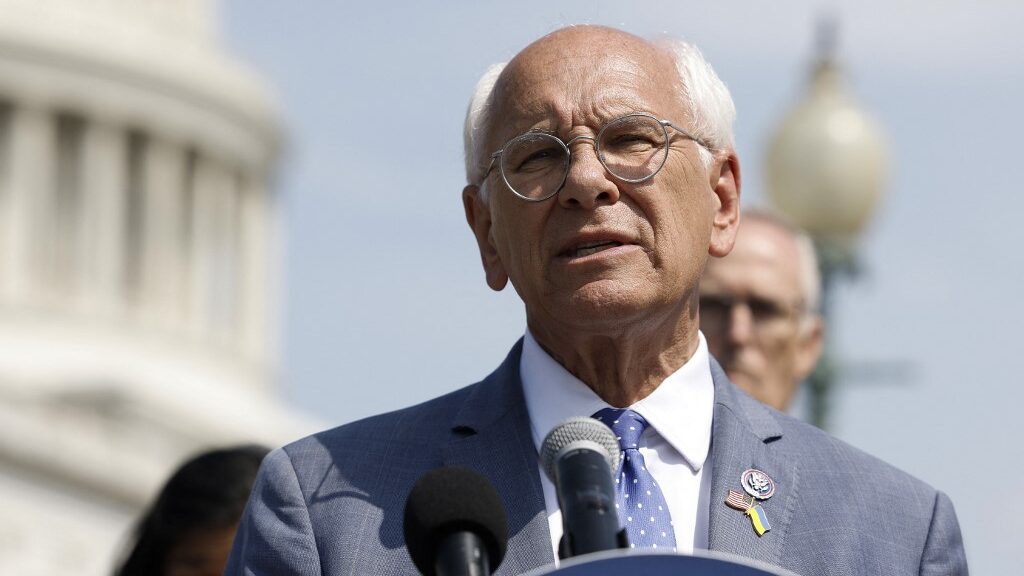 The Betting on Our Future Act, introduced by Representative Paul Tonko of New York, will effectively squash all advertising by sportsbooks and severely limit their exposure to the public. However, the American Gaming Association has countered that this bill is an outrageous attempt to stifle the budding industry of US sports betting.
What's the Fuss?
Banning advertisements for a product that can be potentially harmful is nothing new, we saw it with cigarette ads decades ago and we could be seeing it all over again in a different incarnation.
New York Representative Paul Tonko has introduced a bill that would ban sportsbook advertising throughout the nation. The Betting on Our Future Act states, "To prohibit the advertising of sportsbooks on any medium of electronic communication subject to the jurisdiction of the Federal Communications Commission, and for other purposes."
It would be a massive blow to an industry that is relatively new, legally at least, to the U.S. and could severely impact its ability to maximize the markets where it is legal and diminish the taxable revenue that has fattened the tax coffers of states and municipalities where it is operating.
Why Not Just Limit It?
Tomko contends sports betting advertising is out of control but instead of simply limiting it, he wants to eliminate it which will effectively squelch the online sportsbooks from disseminating their message and capturing as much of the markets as possible.
"Sports betting advertisements are out of control. Congress needs to reel in an industry with the power to inflict real, widespread harm on the American people," reads Tomko's hardcopy handout.
Tonko said: "These aggressive advertising campaigns pose particular dangers, with promises of "risk-free" bets enticing vulnerable individuals to get hooked on their products. If these companies won't do more to curb the surge in problem gambling, the federal government must step in."
AGA Rebuttal
American Gaming Association senior vice president Chris Cylke stated, "The American Gaming Association (AGA) and our members adamantly oppose any legislation that seeks to ban or limit casino gaming advertising, including for legal sports betting."
Cylke further added: "any such effort only serves to reduce awareness for legal options to the benefit of illegal, offshore operators and the detriment of consumers and communities.
"…the proposed legislation would violate well-established free speech protections and undermine the expertise of more than 5,000 state and tribal gaming regulators across the country."
And while there will always be at-risk bettors who turn a pastime into an addiction, they are in the vast minority according to reports, and to muzzle an entire industry would be tantamount to a free speech infringement.
Where Does It Stop?
If the federal government wanders down this rabbit hole in outlawing all television, radio, internet, or any other form of electronic sports betting advertising and communication then the logical next step would be to put a halt to beer and alcohol advertising as well.
But those corporate giants like Anheuser Busch, Heineken, and a host of others have powerful lobbying groups that would stop this legislation in its tracks. We know that any vice, whether it be alcohol or gambling, is used by the vast majority in a responsible manner while a small percentage will become addicted.
The government would effectively imperil the majority for the sake of a small minority and we know how that worked out back in 1920 with the Volstead Act. Thus began 13 disastrous years of Prohibition that led to bootlegging, swelling the coffers of illegal syndicates, and turning ordinary citizens just looking for a drink into criminals.
Responsible Gambling Programs Already Exist
Cylke said: "Responsibility is a foundation of the legal gaming industry and that includes with advertising. In fact, there's never been more attention paid or resources invested in responsible gaming and problem gambling resources. This includes our proactive efforts establishing the Responsible Marketing Code for Sports Wagering, which mandates responsible gaming message inclusion and imposes restrictions on target audiences, outlets, and content."
He added: "Congress should instead focus its attention on combatting the predatory and pervasive offshore illegal market that offers no responsible gaming measures, age verification or problem gambling resources."
---