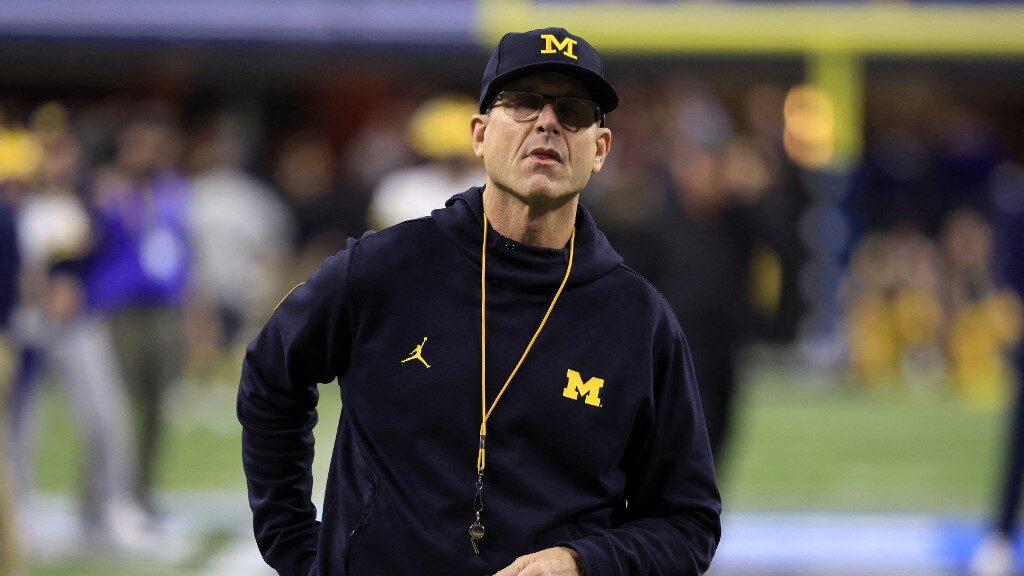 Last season, Michigan was one of the best stories in college football. The Wolverines were seen as a fringe team in the Big Ten at the beginning of the year, and Jim Harbaugh was on the hot seat. With questions at quarterback and struggles the previous year, expectations were low for the Michigan Wolverines.
However, they defied the NCAAF odds. Michigan found a way to win the close games they usually lost, and they pummeled the Ohio State Buckeyes at the end of the regular season. For the first time, Michigan made it to the College Football Playoff.
Despite losing to Georgia in the semifinal, last year was a success for the Wolverines. They are now tasked with bouncing back and stacking two successful wins together. Harbaugh decided to stay in town, and he has to prove that he can build a program instead of one good team.
Michigan is listed at +3500 to win the national championship according to Bovada (visit our Bovada Review). That is tied for eighth-best in college football. Are they a dark horse to win it all?
Michigan's Loss of Talent
Michigan's strength last year was its defense. The bad news is that the Wolverines will be without almost every key contributor from last year. Aidan Hutchinson was a Heisman finalist, and he is out of town. He will likely be the first player drafted in the 2022 NFL Draft, so that is a talented player to lose.
Across from him, David Ojabo is also heading to the NFL. That means that Michigan has to replace both edge rushers. That level of talent is rare to have on one team, and it will be almost impossible to replace. It's the type of loss that you have to scheme to solve. You can't rely on the replacements to get game-changing sacks every game, so you have to find ways to get production from the entire defense to make up for it.
Join Now: $1,000 BMR 12-Week All Sports Challenge
Michigan also lost Daxton Hill, a versatile safety who could play in the slot. Hill could be a first-round pick in the draft, and he will be another superstar who is hard to replace.
On offense, the only key loss is Hassan Haskins. Haskins was a key contributor late in the year, so there will be more pressure on the quarterbacks to succeed for Michigan this year.
A Sneaky Loss
You can look at the roster, but one key loss for the Wolverines was on the coaching staff. Josh Gattis molded the offense this season, and it was a great year for the Wolverines. You can credit a lot of 2021's success to Gattis.
Read More: Longshots to Win the Heisman Trophy Next Season
Gattis is now the offensive coordinator in Miami. Losing him along with Haskins puts the team under a microscope. Can they replicate 2021's success without the person who changed the philosophy of the offense? Will Michigan go back to its old ways of avoiding adjustments in games?
Strength of Schedule
In 2022, Michigan has one of the easiest non-conference schedules in college football. However, the Wolverines have to play Iowa and Ohio State on the road. These games will determine the team's success. Michigan might have to go 11-1 or even 12-0 to win the division, and a win on the road against OSU will be crucial.
Visit Our: College Football Betting Forum
Michigan also has to play Penn State and Michigan State at home, which are must-win games. They should be favored, but Michigan has been upset in big games in the past. That can't happen if you want a bet on the Wolverines to hit.
Is Michigan a Dark Horse?
So, it all comes down to the value of this bet. 35-1 odds is interesting, but the Wolverines are still an underdog this year. I don't trust Harbaugh to turn things around without Gattis, and the defense will be significantly worse. Ohio State will be looking for revenge at home, and I don't see Michigan beating the Buckeyes twice in two years.
Even if Michigan reaches the College Football Playoffs, I don't see them beating two CFP teams to win it all. Teams like OSU, Alabama, Georgia, and Clemson will be too powerful this season.