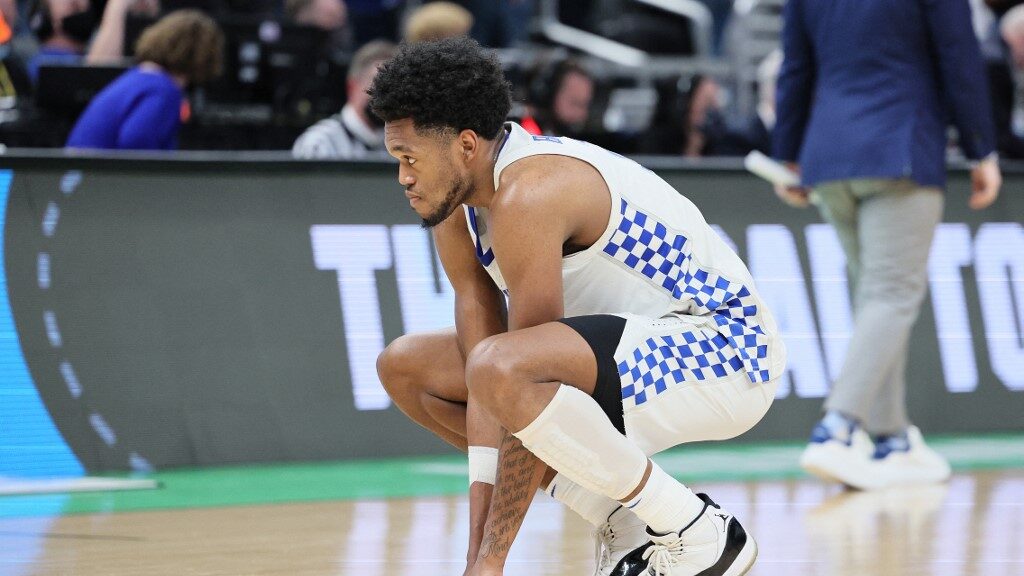 When the transfer portal expanded and allowed players to transfer without sitting out, many expected it to impact football more than other sports. However, college basketball has seen the same result. Every offseason, we see a free agency that reflects the actual NBA.
Stars from small schools in the NCAA Tournament enter the transfer portal in hopes of playing for bigger schools.
Bench players for big programs choose to play for smaller schools in hopes of making it into the starting lineup.
Some players leave because of coaches.
Other players enter the NBA draft.
Keion Brooks is a transfer that had a few big opportunities in front of him. The former five-star prospect finally became a consistent starter for the Kentucky Wildcats last year, but he only averaged 10.8 points. He decided to transfer to find a better fit, and he found it with the Washington Huskies. Here are some reasons why he will help raise the ceiling for them.
---
Keion Brooks's Strengths
Keion Brooks was a five-star for a reason. He may have not lived up to all the hype, but he is still an athletic wing who adds size to the frontcourt with athleticism to boot.
Offense
He can run the floor in transition, and he finishes plays with points.
Brooks isn't necessarily a great shooter, but he has some range.
He can consistently knock down open jumpers, which spread the floor for the Wildcats last year.
Defense
With his length on the wing, Brooks was able to contest shots and poke the ball away.
He didn't consistently get blocks or steals, but he occasionally made defensive plays to spark the team.
Brooks didn't see a ton of minutes as a starter, but he stayed out of foul trouble.
Keion Brooks just wasn't seen as a key contributor for the Wildcats compared to other stars over the years. So, why is Brooks with a new team in the first place?
---
Why Keion Brooks Left Kentucky
When you are a five-star prospect, you have incredibly high expectations. You need to contribute immediately. Teams are looking for your replacement because they expect you to leave after one season. Brooks did not live up to that hype, and he had to stay at Kentucky to save his draft stock.
Brooks was in the same recruiting class as Tyrese Maxey. After three years with Kentucky, it was clear that his role would be limited. He was efficient, but he could not become the star after a few years of riding the bench and barely cracking the rotation.
Even as a starter this season, Brooks was not able to be a consistent contributor. He became a veteran, but the team always turned to other players to make big plays in key moments. Unless you shine for Kentucky, that will always be the case.
---
What to Expect From Keion Brooks Now
Now that he has a new team, the recruiting hype goes away. Brooks can be a key contributor without the pressure of other five-star players stealing his minutes. He may never be a true star, but he can be much more than just a role player.
Brooks is obviously a starter, and his role will increase with an inferior team.
He will see more shots, and the Huskies will probably trust him to make his own shot more than Kentucky did.
He will be able to be a bigger part of the offense, and he will help close out games.
Brooks is well-coached, and he has more experience than most college basketball players. No one will question his talent in the Pac-12, and he will give the Huskies a boost this year.
Washington won't be favorites to win the NCAAB championship or even the Pac-12, but this addition makes the team better. Don't be shocked if Brooks sees a jump in his stats with a new team.