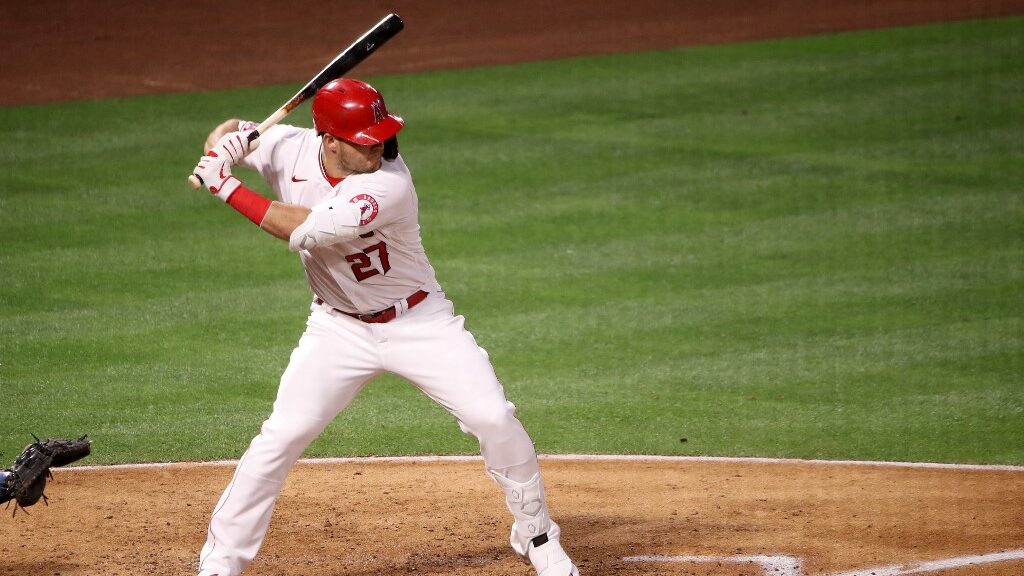 Last season was a shortened season for Mike Trout. Due to injury, Trout only hit eight home runs with 18 RBI's with an average of .333 and an OPS of 1.090.

Clearly, he was on pace for another stellar season. Trout only played up until May 17, giving him just a total of 117 at-bats. He started off April with a .425 average and an OPS of 1.304 but cooled off a bit in May and ended the month with a .182 average.
Maybe he had an injury lingering or maybe he was in a slump, but still, after combing both months, Trout was putting up MVP numbers. It would've been extremely exciting watching Shohei Ohtani and Mike Trout go to work in the same lineup daily. Ohtani really didn't catch eyes until Trout disappeared from the lineup.
But it looks like the Angels are currently in win-now mode.
Top-Quality Addition
The Angels will have hitting with Trout and Ohtani but they needed some serious pitching help to be competitive. If Trout ever gets the opportunity to play for a playoff race, things might get interesting.

The Angels signed Noah Syndergaard for the rotation and reliever Aaron Loup for the bullpen. Those are two quality signings. You know what you'll get out of Loup, however, you have no idea what you'll get out of Syndergaard.
Regardless, having a competitive team should help Trout put together a monster MLB season if he can stay healthy.
Will Trout Win the MVP?
Trout was on pace to absolutely dominate last season. In just 36 games, he hit eight home runs and scored 23 times. He had a wRC+ of 190 and an OPS+ of 195. So from that, you can tell there's no regressing for Trout.

Currently, Trout is a career .305 hitter with an OPS of 1.002. He was already on pace to beat that in May, but again, he went down in May so it's hard to know what he would've brought to the table through the rest of the season.

Earlier in his career, Trout would play around 155-160 games a season. Now he's stuck at 115-140 since the 2017 season. He can never stay on the field throughout an entire season. If he's capable of staying healthy and competing for a playoff spot, I would think things will change.

That's been the issue and one of the reasons why Trout might not end up winning the MVP. Usually, the player that does the best doesn't always get the award. You have to be on a winning team that makes the playoffs more times than not. The Angels have wasted his talent with washed-up old talent year after year.
Superb Angels' Lineup
But now, with Ohtani, Anthony Rendon, and Jared Walsh in this Angels' lineup, there's reason to believe that the Angels could be one of the best offenses in baseball in the upcoming MLB season. They've got power from the right and left side and have plenty of speed, especially if David Fletcher can get on base at a high rate like the Angels are used to.

So yes, I think Trout can win the MVP next year. There's so much young talent and it'll be hard for Trout to defeat all of it, but in reality, if the Angels are competitive this year, Trout will be under the spotlight, in a good way.