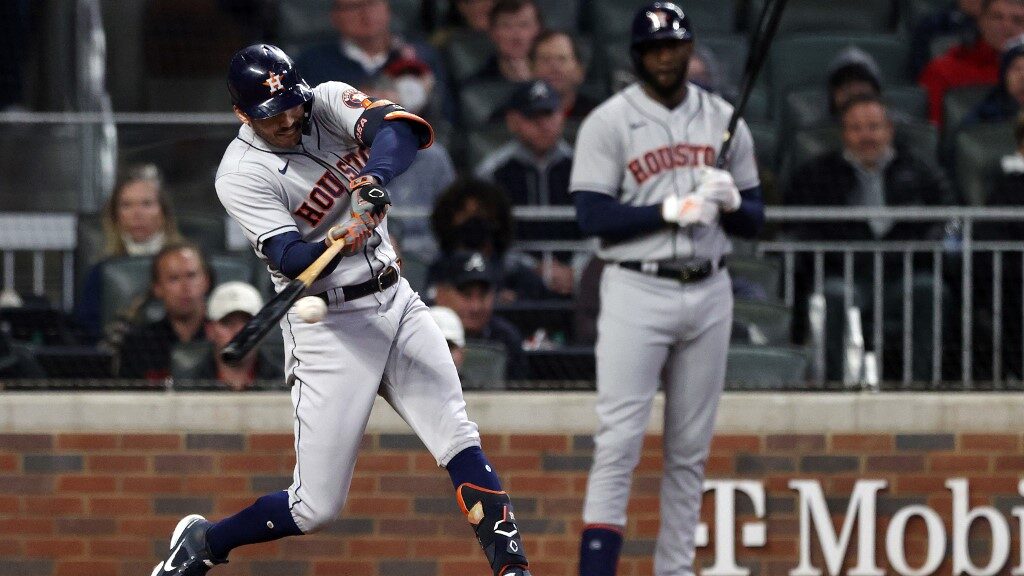 The Yankees need to make moves once this lockout is over. New York always seems to make the playoffs but can never get over the hump. Yankees fans will flaunt around that New York has 27 rings, but most of these people talking about those rings couldn't tell you what years the Yankees won the World Series in.
New York used to be "the team." It's not anymore. They've won nothing in the last decade and seem to be getting outshined by the Mets now as they've got a new owner in Steve Cohen, who is looking to spend.
Recently, the Yankees have been sitting on their hands. They've been afraid of long free-agent deals and have looked to go the route of bringing in veterans that used to be good. The Yankees thought that would change the entire team. Well, it didn't. So now, this year, the Yankees have to go out and spend on talent. Young, prime talent.
Freddie Freeman
This isn't likely at all. But the Yankees should absolutely target Freddie Freeman. Freeman is a game-changer. He won the NL MVP in 2020 and helped the Braves win the World Series in 2021.

There's a good chance Freeman stays with the Braves when all is set, but if Atlanta doesn't give Freeman six years for $180 million, the Yankees and the Dodgers could be in play for the first baseman.

Ultimately, I'd expect that the Braves do whatever it takes, but you just never know. If he's available, he's the guy you have to target if you're the Yankees. Those home runs from the lefty would be enormous.
Carlos Correa
Correa is a winner. He might be a cheater but he's also a winner and any team should do whatever it takes to bring him on their ball club. It's going to be a hefty price, however. Correa should be able to ask for more than Francisco Lindor's 10-year, $341 million contract.

I would think that Yankees will balk at that because they'll want to resign Aaron Judge soon, but we've seen the Yankees do some crazy stuff before like adding Roger Clemens and Alex Rodríguez in February.

Correa would be a huge difference-maker for the Yankees. If not Correa, then the next best would be Trevor Story, but everyone would rather Correa over Story, especially in the American League.
Carlos Rodon
The Yankees clearly need pitching. Last year, New York tried to bring in Corey Kluber, Jameson Taillon, and other "used-to-be's". That's just not going to cut it. Adding a guy like Carlos Rodon to the rotation, next to Gerrit Cole, could give New York a solid rotation, especially if Luis Severino gets back to his old self after injury.

Let's be real, right now, a rotation with Gerrit Cole, Jordan Montgomery, Luis Severino, Jameson Taillon, and Domingo German is just not going to get the job done. But if you add a guy like Rodon, the Yankees could be able to drop out German and have Taillon, who still has potential, be the fifth guy in the rotation.

Plus, the Yankees still have some quality depth between Luis Gil, Michael King, and Nestor Cortes, if he continues to start.