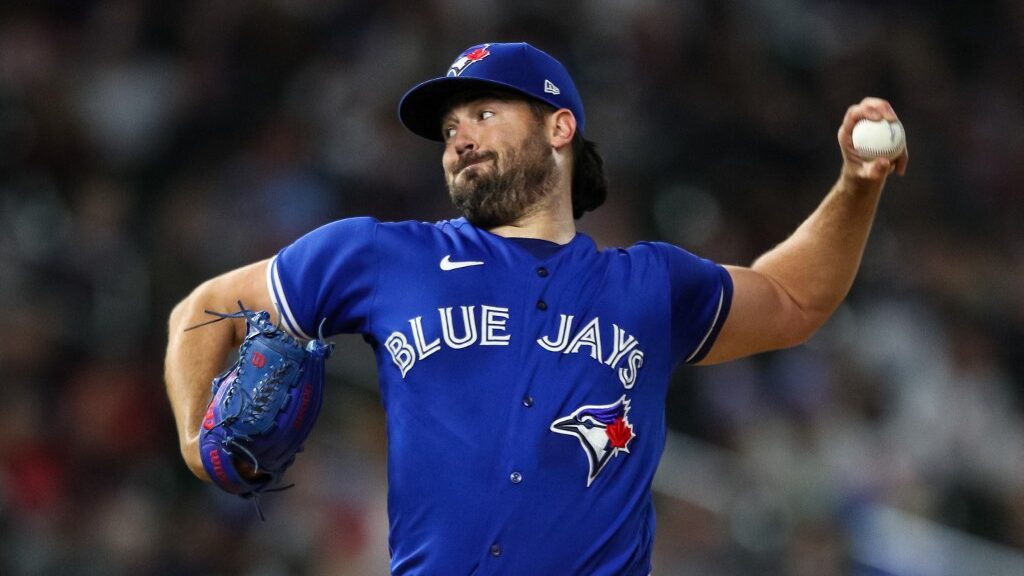 It hasn't always been easy for Robbie Ray on the pitcher's mound. Before last season, many sports bettors would fade the lefty, knowing he would give up a home run or two early in a game.

Things changed this season for Ray. He threw 193.1 innings and pitched 32 starts while allowing an ERA of 2.84 with 248 strikeouts and a 13-7 record. Ray was dominant, but for his career, Ray has an ERA of 4.00 and a WHIP of 1.32. Walks had always been high and strikeouts had been low.

In 2020, Ray had an ERA of 7.84 with the Arizona Diamondbacks through seven starts. He won one game of those seven and the Diamondbacks figured they'd get something out of him and shipped him to Toronto. With Toronto, Ray threw five games in the shortened season in 2020 and still had an ERA of 4.79 with a WHIP of 1.74.

Ray's strikeouts to walks ratio was worse than it had ever been before and he was struggling to find much success. But then came 2022. Ray's strikeouts sky-rocketed up and his strikeouts to walks ratio was the best it had ever been, 4.8 strikeouts per walk. Prior to that, in 202, he struck out just 1.8 batters per walk.

For Ray, it's just been a lot of inconsistency. In 2016, Ray threw 32 games but had a 4.90 ERA. Then in 2017, he threw 28 games and had an ERA of 2.89. After that, he went back to having an ERA of 3.93 and finally returned to form last season.

When Ray was asked about winning the award by MLB.com, he said, "It feels great to talk about it now that I've won the actual award. "I'm super excited. I'm just looking to build on top of this, honestly, to keep getting better every single day and push forward to even greater things."

Ray had been on a one-year deal worth $8 million. He basically bet on himself last offseason and will now be getting a contract worth $115 million that includes a no-trade clause and an opt-out after the third year. The contract is for five years with the Seattle Mariners.

Pitching for Seattle won't be easy but the AL East also is never easy. Gone are the days of facing the Baltimore Orioles, but at least you don't have to face the New York Yankees or Boston Red Sox in those small parks every year.

Plus, the Tampa Bay Rays are always so good and find ways to score. So just knowing Ray was able to dominate against AL East hitting is quite impressive. Of course, everything has to go right in a season to win such a monumental award. One injury and a couple of lost starts could hurt the chances of winning the award. Being in Seattle though should help Ray's case to win another award. He'll have to keep the walks down and continue to build on his strikeouts this season.

He'll also need to keep the random home runs down this season and realize that he won't be getting the run support that he did with the Blue Jays. He'll have to pitch in more high-pressure situations and that never goes well for a pitcher in the later innings.

Personally, I don't think he'll win the award next season but I'm never one to doubt someone's ability!