Top Michigan Sports Betting Apps & Michigan Offshore Mobile Sites
Mobile sports betting has gained a lot of popularity as the times continue to shift. At least 50% of all online traffic comes from mobile devices, so it's no surprise that the best sportsbooks have adapted to the times by improving their mobile offerings.
While some online betting sites have dedicated apps, the majority of them provide a mobile version of their desktop platform. Our sports betting experts have compiled a list of the best mobile sites for Michigan sports bettors. All of these sites are located offshore, as our experts believe this is the best way for you to get a full range of gambling under the same roof. Offshore sportsbooks will give you access to sports betting, casino games, horse racing, and poker rooms as well.
We've also used strict criteria in order to narrow the field down to the top ten mobile sites for Michigan sports bettors.
Michigan Betting Guides
For Michigan bettors that are looking for more ways to gamble online, we suggest giving one of our other online betting guides a read.
The Best Michigan Sports Betting Apps & Mobile Sites
To qualify as one of the best mobile sites for Michigan sports bettors, the platform has to be similar in quality to the desktop version. Far too often, many sites fall short in terms of delivering all of the options on the mobile site that can be seen on the desktop version.
Often what you will see with sportsbooks is that their mobile version will have the standard wagers, but when you get into the markets that have more options, like live betting, for example, they tend to fall short. 
Below are the top 10 mobile sportsbooks, according to our betting experts. We will give some more detail about what each of them has to offer. You can also find a full-length review of each in our sportsbook reviews, where we cover over 100+ brands across the industry.
Reviews of the Best Michigan Betting Apps & Mobile Sites
Here are our top ten recommended mobile sites for Michigan bettors. All of these sites not only have great mobile platforms, but they also offer fantastic bonuses, tons of banking options, and elite customer service. These are just a few of the criteria used to come up with this list for Michigan players.
1. Bookmaker: Early Odds a Huge Draw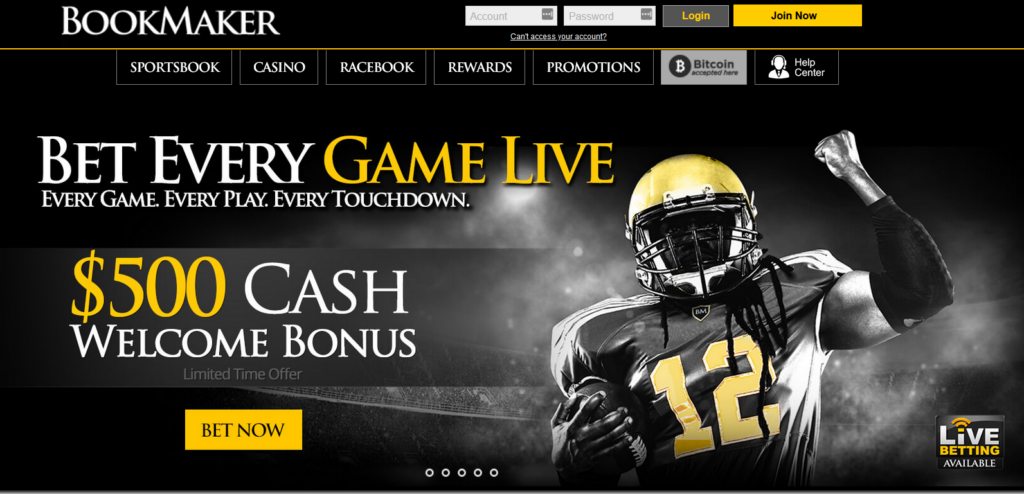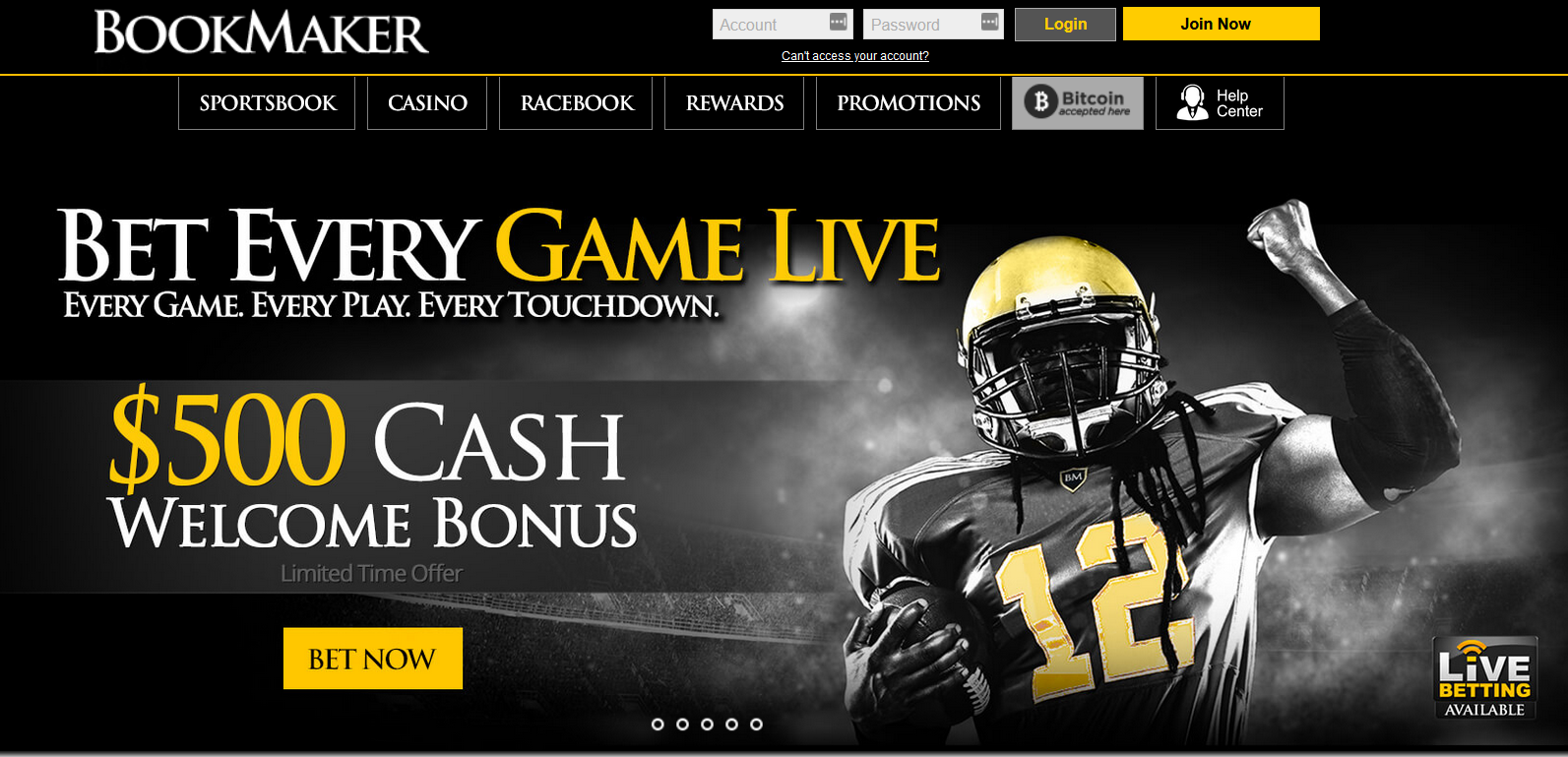 All of the offerings at Bookmaker.eu are top-of-the-line, and the mobile platform lives up to those standards. The first thing you'll notice is that the mobile offering is very similar to the desktop version of the site. In fact, it's hard to find the differences, which is what Michigan players that have an account with Bookmaker have come to expect from this elite brand.
The mobile version of their website is beautiful in its simplicity. Bookmaker releases some of the earliest odds in the industry and Michigan players have been able to access this market on the go via their easy-to-use mobile platform. Bookmaker keeps their players close to the action no matter where they are with their user-friendly mobile offering.
Regardless of how you place your bets, Bookmaker offers a plethora of promotions including some that are specific to the casino or the racebook. They also have one of the best loyalty programs in the industry.
Pros:
User-friendly mobile platform
Mobile bet slip easy to use
Cons:
Poker not available on mobile platform
2. Bovada: Betting Market Among Industry's Biggest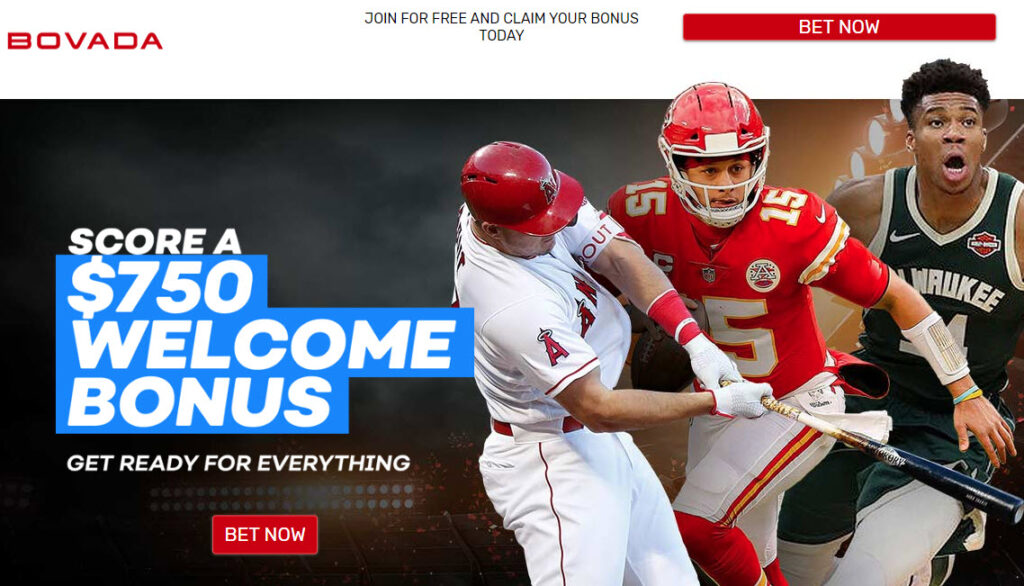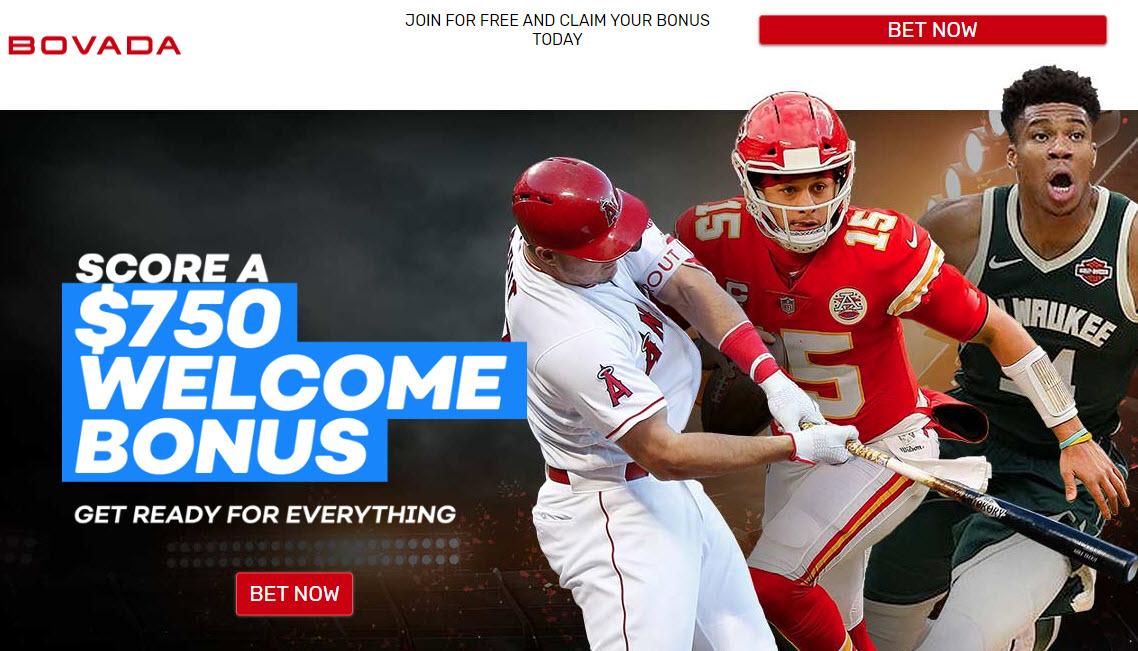 Bovada's brand is catered to players in the US and has one of the industry's biggest betting markets. All of Bovada's offerings are also available on their mobile platform, which is one of the most modern looking of all the brands in this guide.
Known as one of the busiest poker rooms in the U.S, you can get action on several different versions of poker via your mobile device. Their mobile version has been optimized with the poker room and casino in mind since those offerings require a modern design in order to experience the games without any hassle. 
With both the casino and poker room offerings being user-friendly on the mobile platform, you're guaranteed an easy time navigating the sportsbook offering, which does not require as much detail. Our betting experts were very impressed with how easy it is to place live wagers via Bovada's mobile platform.
Pros:
One of the industry's biggest betting markets
Poker and casino offering mobile compatible
Cons:
Odds not released as early as some competitors
3. Heritage Sports: Reduced Juice on Mobile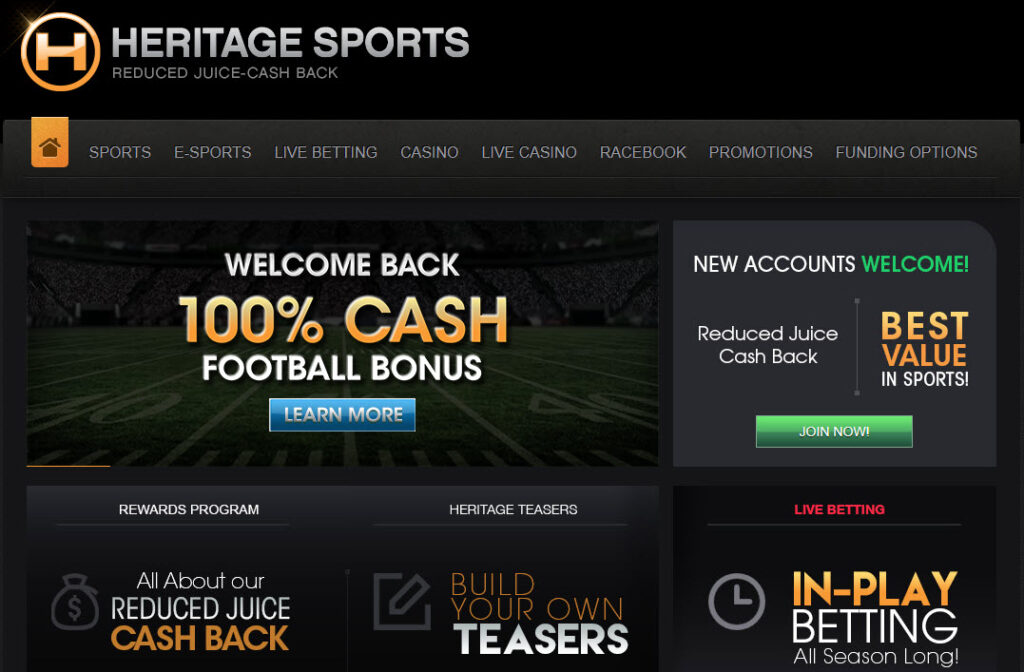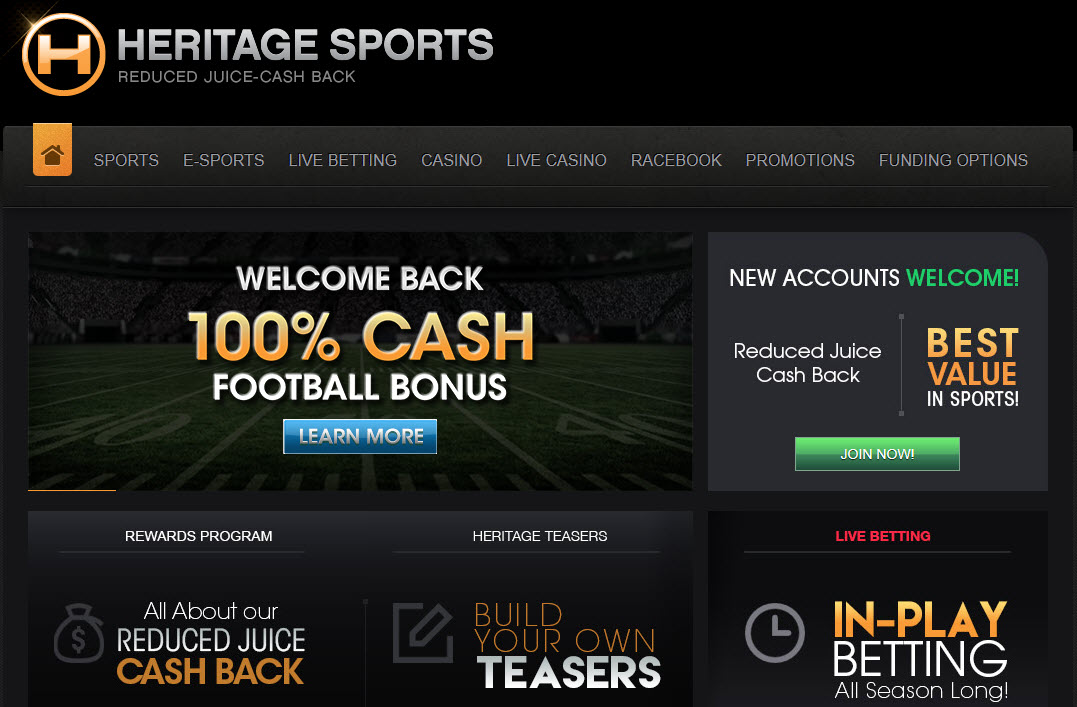 Reduced juice is what makes Heritage Sports so popular among Michigan mobile sports bettors. The long-term savings offered by Heritage Sports are hard to beat considering they consistently offer a price that is 20% better than most competitors on spreads and totals.
They also have one of the best live betting markets, which is one of the reasons they've optimized their mobile platform. It is extremely user-friendly and easy to navigate. You'll be able to take advantage of their fantastic promotions and bonuses like the cashback offer, as well as their vast live betting market.
Throw in high-level customer service and you start to see why Michigan mobile bettors have been playing here for years.
Pros:
Reduced juice model
Mobile platform makes live betting easy
Cons:
Poker room not available on mobile platform
4. BetOnline: Competitive Odds One of Many Features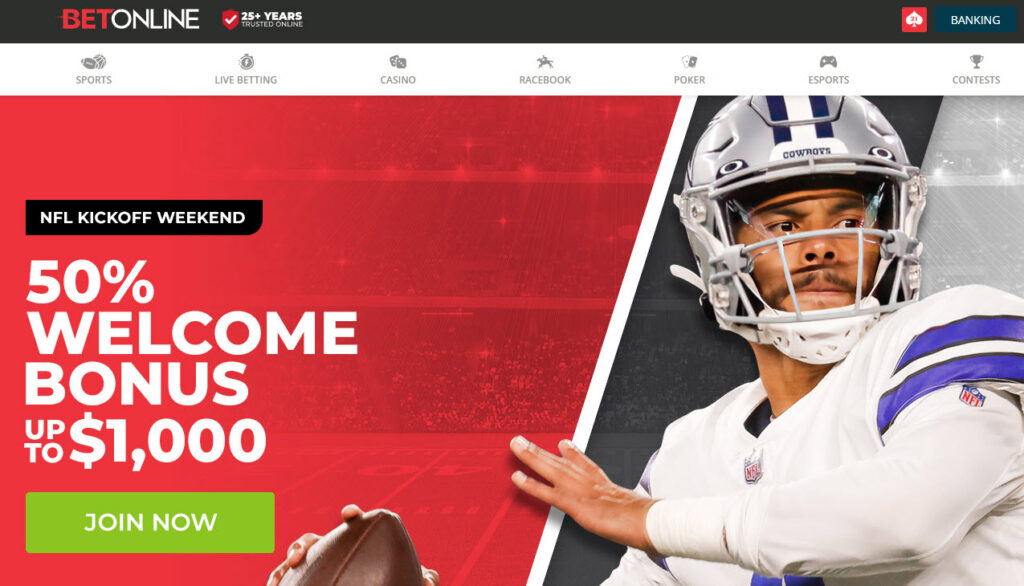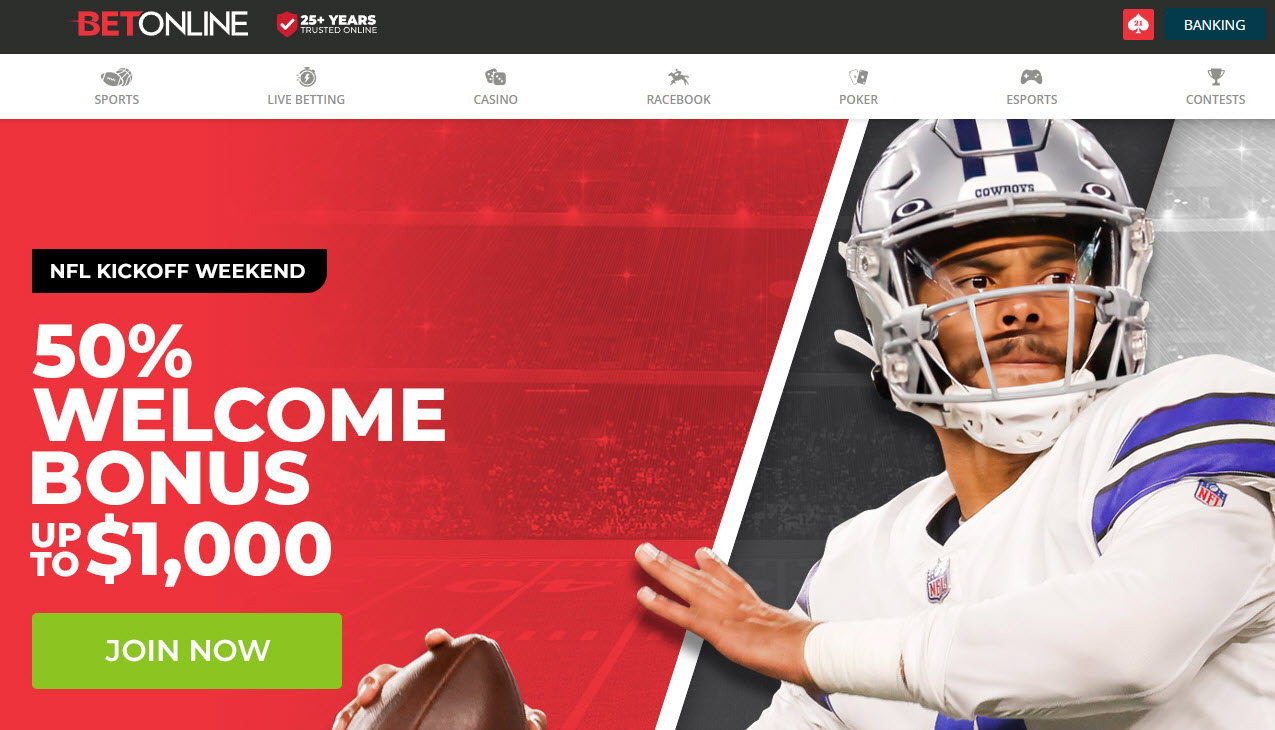 With over 25 years of industry experience, BetOnline excels at many facets of the gambling industry. Those of you in Michigan looking for a mobile site will enjoy several of the perks available at BetOnline. One of the first ones that stand out is access to early NFL lines, which is something that is not easy to find.
Their mobile platform offers sports betting, an online casino, a racebook, a poker room, and a racebook. For those of you that are into esports, there's a hub on their mobile platform for that as well.
One of the favorite features for BetOnline's users is their live streams of games. Getting your sports updates via a ticket can be quite frustrating, and BetOnline has stepped up to the plate by getting you live access to your pending wager.
Pros:
Easy-to-use mobile platform
Access to some of the best prices in the industry
Cons:
High playthrough requirements compared to some competitors
5. BetAnySports: Best Reduced Juice Mobile Betting Site on Our List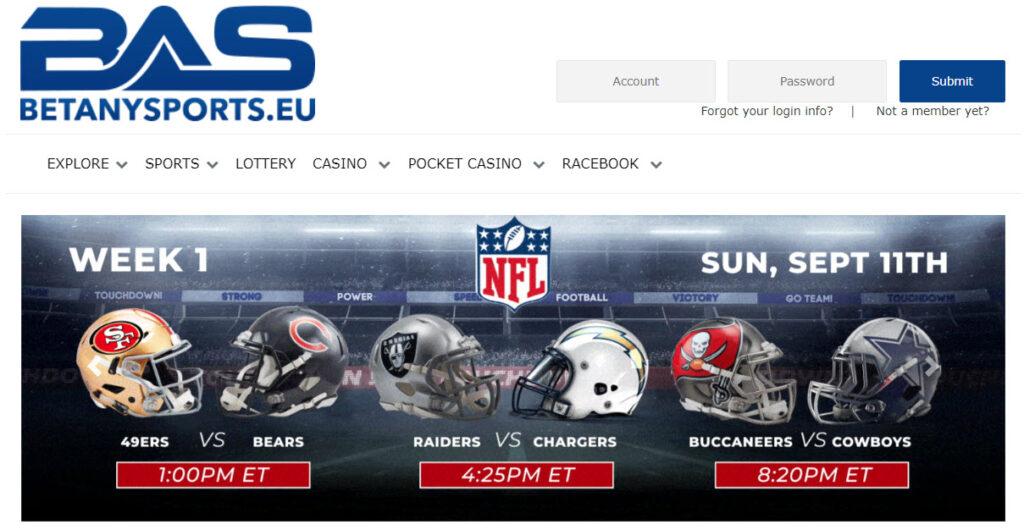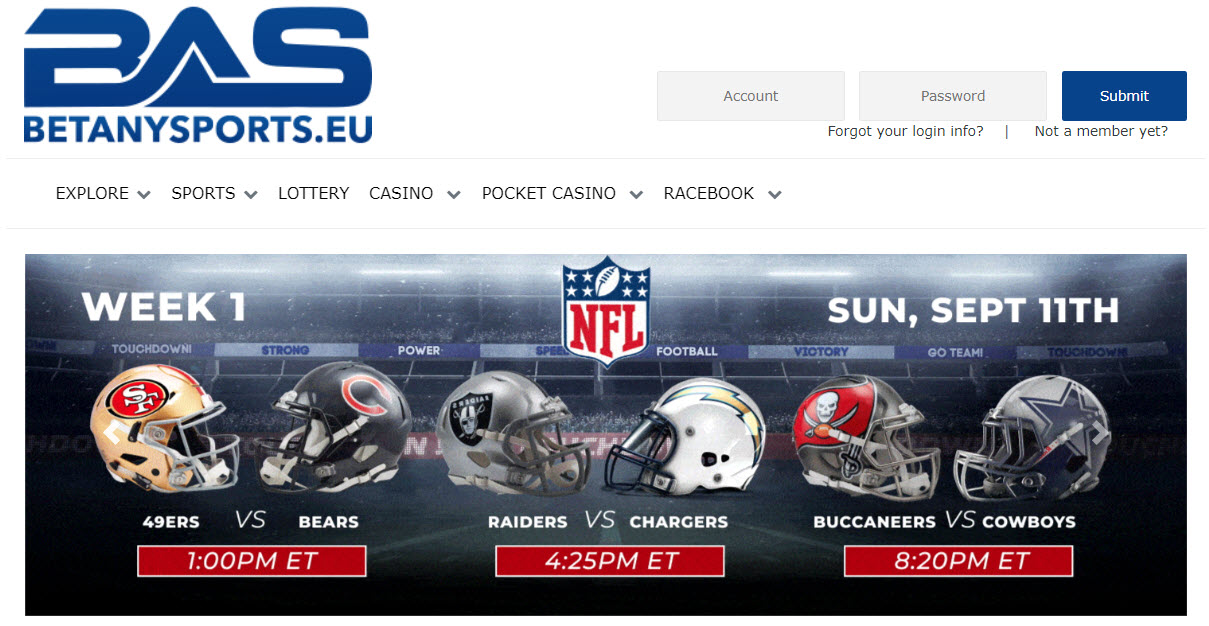 Saving money when you make wagers is one version of a bonus. When you pay less per wager, you have more money left over to make more bets than you would with the normal -110 juice. At BetAnySports, they actually do 50% better than that with their -105 reduced juice model.
While their mobile platform is not as modern as some of the other brands on our recommended list, it is good enough that you'll still enjoy all of the benefits that come with it, including their welcome bonus.
The cashier section is also very user-friendly, which means it's easy to get money in and take it out when playing on their mobile offering.
Pros:
Reduced juice model means big savings
User-friendly cashier section on mobile platform
Cons:
Mobile interface could use some updates
6. BetUS: Generous Bonuses For Mobile Users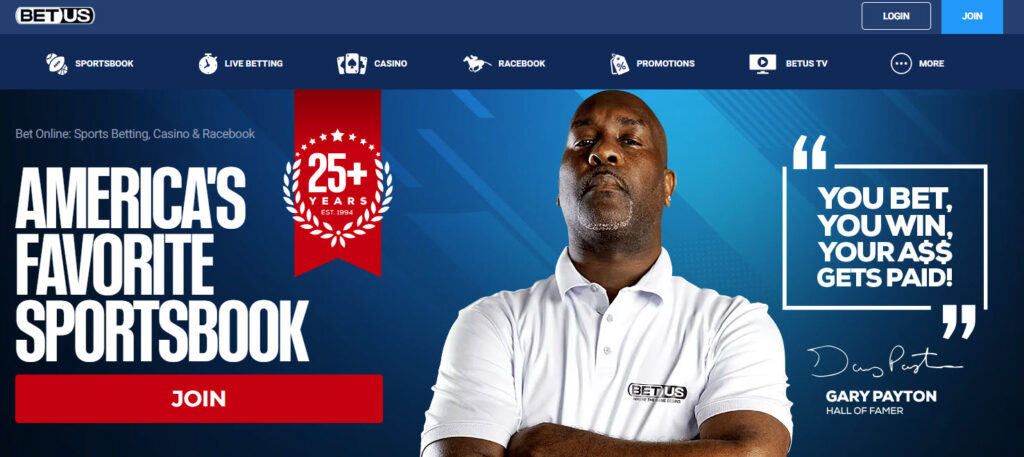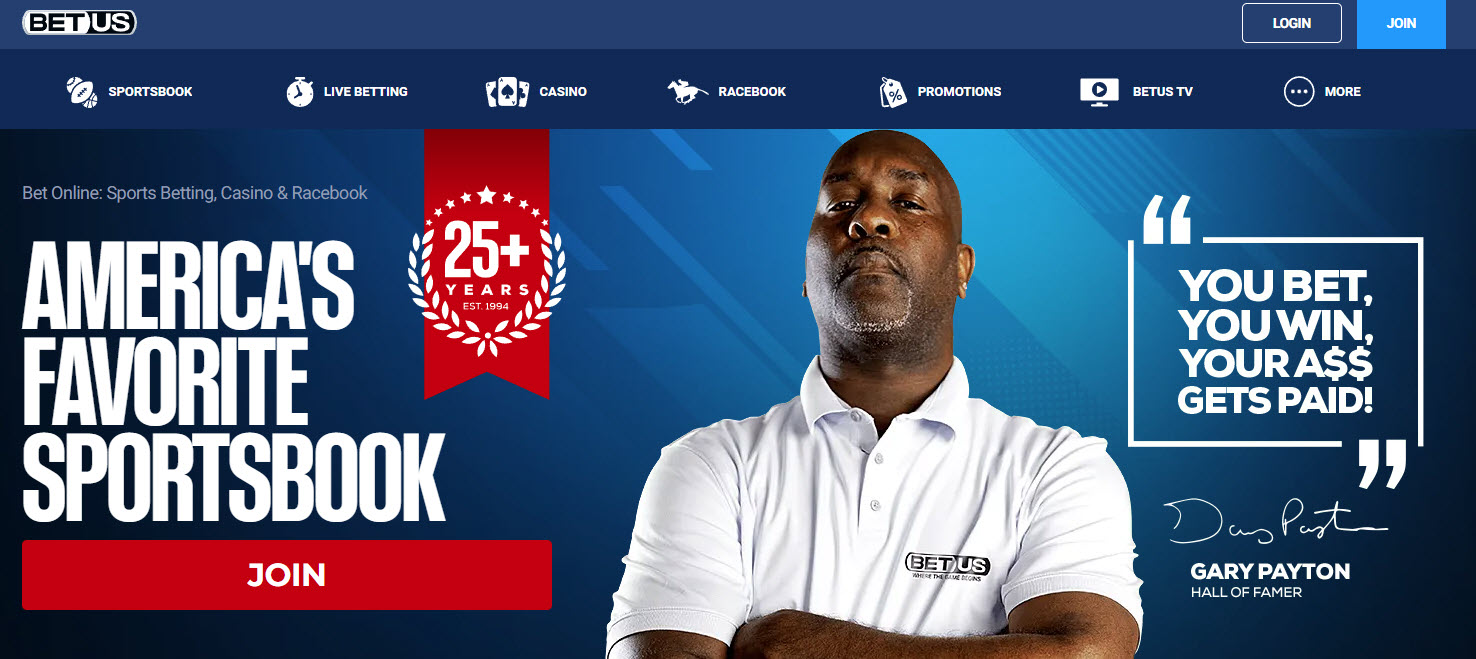 Big bonuses are what BetUS is known for, but it isn't the only thing they excel at. Their mobile offering is very sleek and easy to use, and customers in Michigan continue to sign up at BetUS with so many bonuses to choose from.
BetUS has been in the online gambling industry since the 1990s and in that time, they've remained among the industry's elite with excellent customer service. When using their mobile platform, you'll be able to reach out to their customer service team for immediate assistance.
BetUS really shines when it comes to the customer service aspect of the industry. Not only do they provide 24-hour support, but they also provide personalized one-on-one service at the request of their VIP customers.
Pros:
Elite customer service
Biggest bonuses in the industry
Modern mobile platform
Cons:
Mobile version does not have all of the options that desktop version offers
7. WagerWeb: Quick Payouts a Favorite of Mobile Bettors in Michigan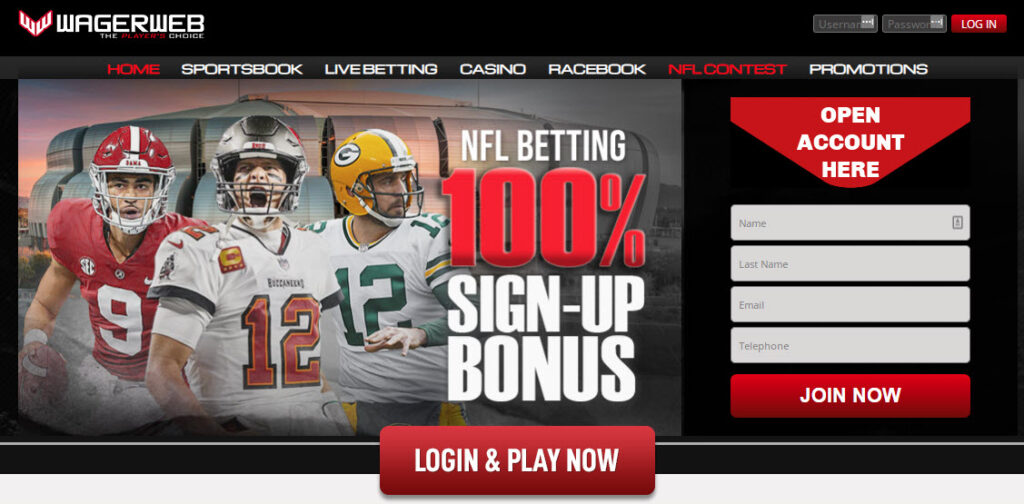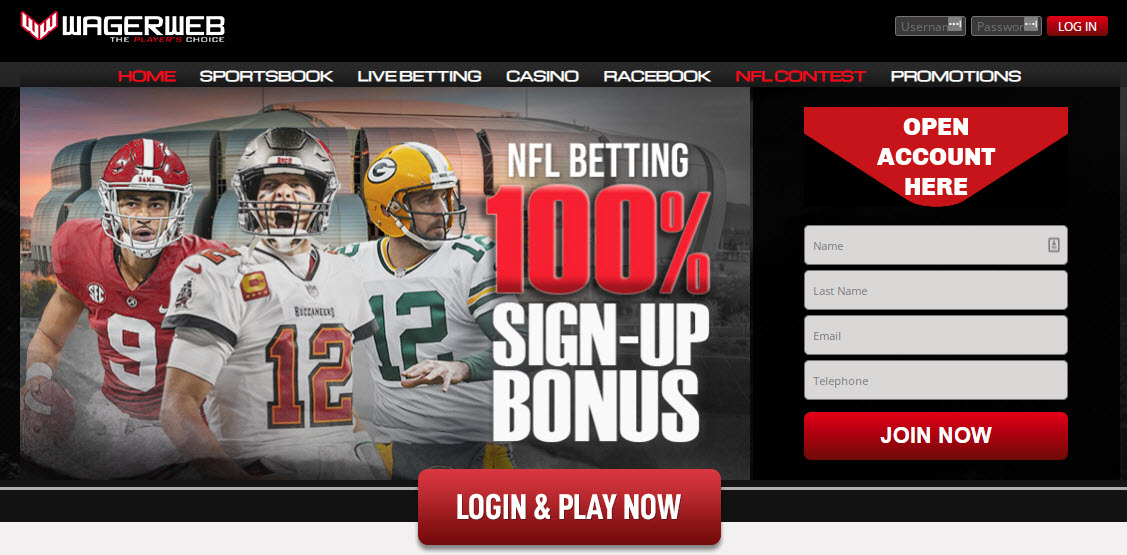 WagerWeb is part of the same group as Heritage Sports, which means you can expect to save on your wagers, as they use the same -108 reduced juice model. The mobile offering is very user-friendly and very similar to their desktop version of the site.
WagerWeb has been able to attract Michigan bettors to their mobile site by offering quick payouts. That, along with their very generous bonus structure, has allowed them to remain one of the top offshore sportsbooks for mobile betting in Michigan.
Pros:
Quick payouts available
Great bonuses to choose from
Reduced juice saves you 20% on spreads and totals
Cons:
Betting limits not as high as some competitors
8. Everygame: Modern Mobile Sports Betting Experience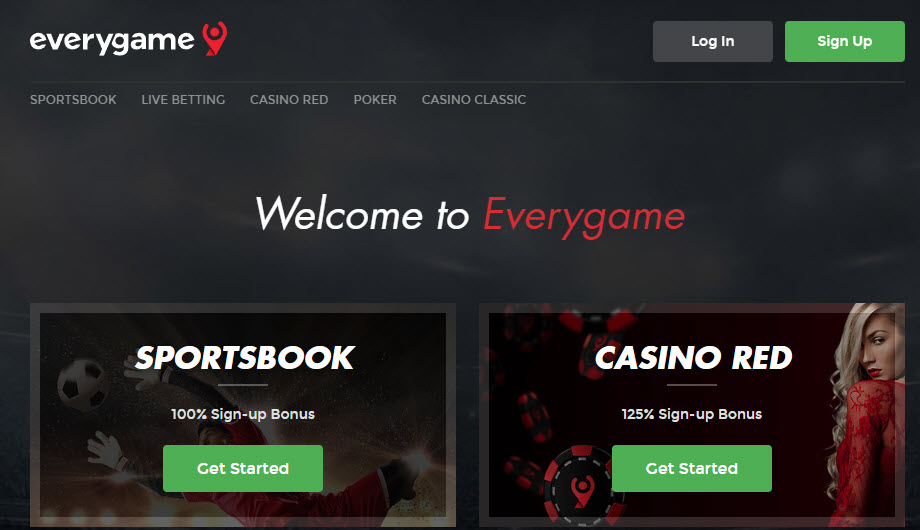 In terms of design and user-friendliness, Everygame has one of the best mobile betting platforms on this list. This company has made a commitment to improving their service, level which was already good. Now it's at the level of some of the elite brands, and their mobile platform is proof of that.
They have some really nice promotions at Everygame and we suggest you speak to their customer service about their parlay promotions. They have a large betting market and the user-friendly mobile platform will ensure that you stay in on the action no matter where you are.
Pros:
Mobile offering solid
Interesting variety of promotions
Cons:
Bonus percentages not as generous as some competitors
9. SportsBetting: Cash Bonuses Available for Mobile Players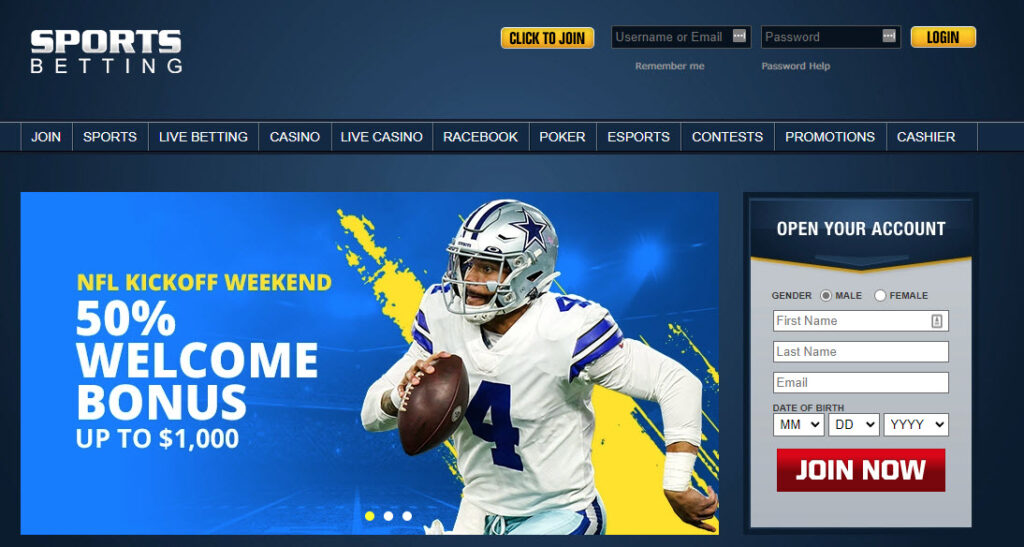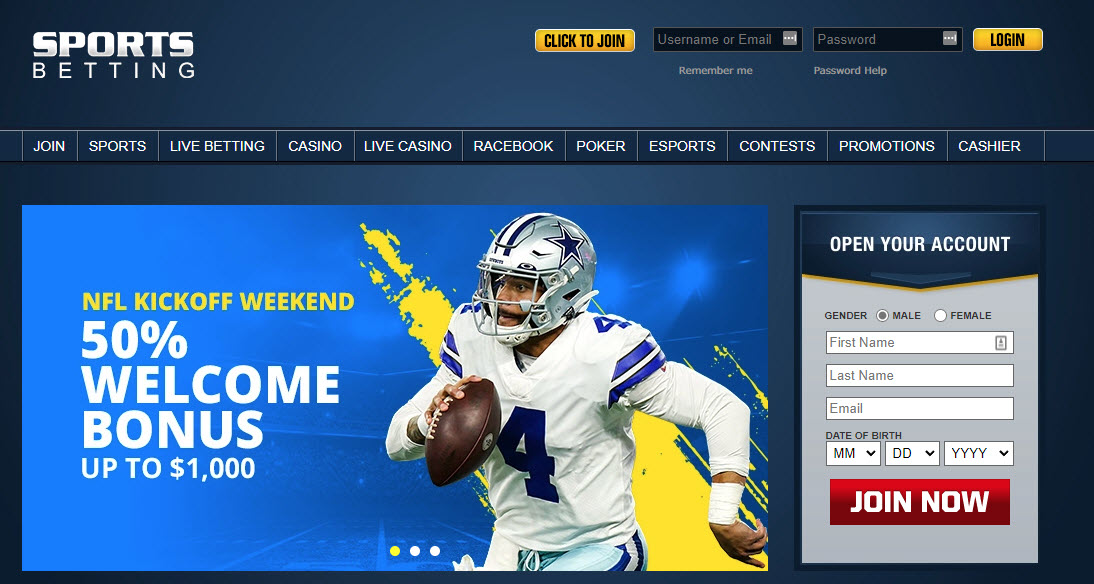 SportsBetting.ag might be the one brand on the list that has a better mobile offering than the desktop version of the site. We'll credit that to them staying ahead of the curve as they appear to be a brand that has an eye on innovation. As part of the same group as BetOnline, they certainly have one of the biggest betting markets in the industry.
They also feature bigger betting limits for those of you that like to get more money on a specific game than most sites will allow. With that feature also comes fast cashouts, as SportsBetting realizes that there is little to no point in offering bigger betting limits if you aren't going to pay those customers out quickly.
Pros:
Mobile platform better than desktop version
Betting limits among biggest in industry
Cons:
Fees associated with credit card deposits
10. JustBet: Live Betting Market is Excellent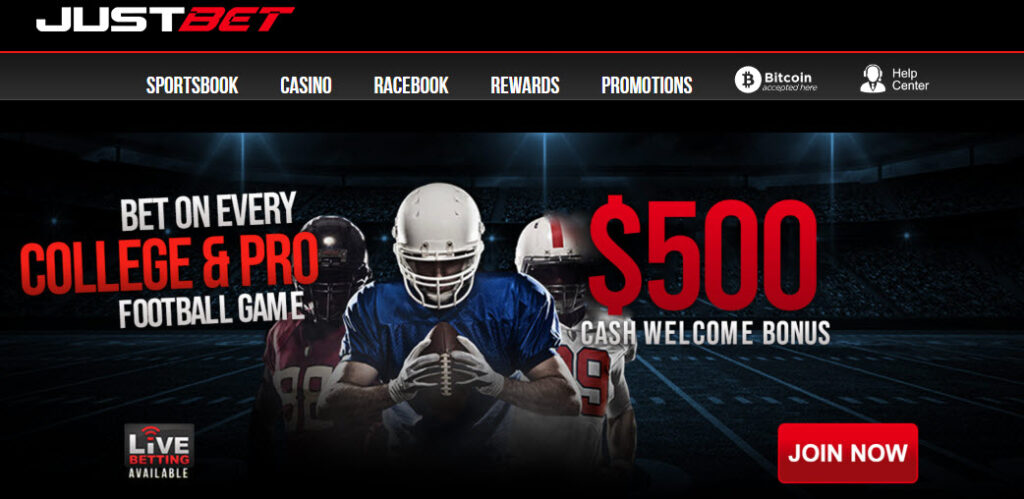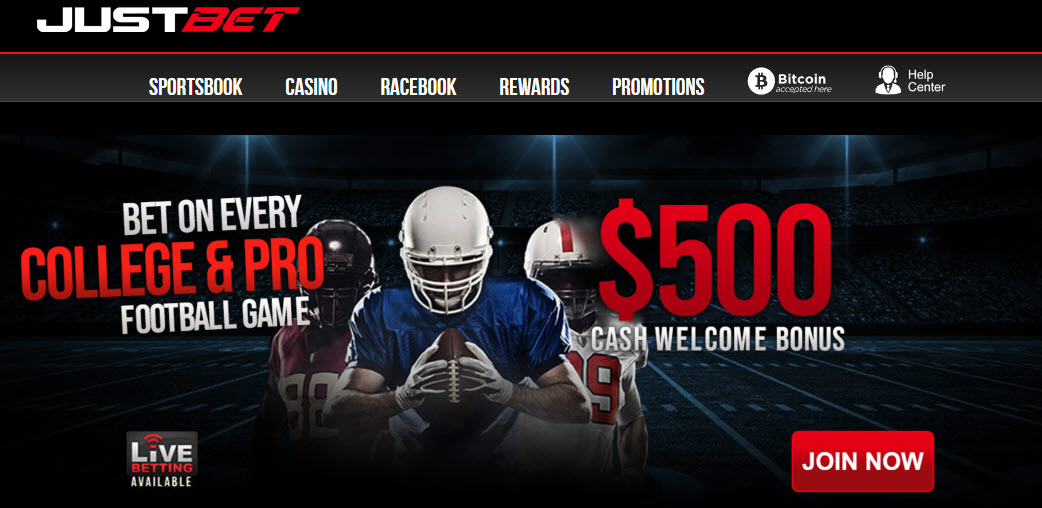 The live betting market at JustBet means that they have an incentive to make their mobile platform as easy to use as possible. A large percentage of live bets are made on mobile devices, so having a strong live betting offering goes hand in hand with a reliable mobile version of the site.
JustBet is part of the same group as Bookmaker.eu, which tells you that their service levels are up there with the best.
Cryptocurrency players get extra special perks at JustBet, including faster payouts and better bonuses. Once your account is funded, you'll have access to early lines, a strong selection of bonuses, and fast payouts which Michigan players are already enjoying.
Pros:
Early lines
Crypto users get added perks
Cons:
Poker room not available on mobile.
Is it legal in Michigan to engage in sports betting?
Sports betting was legalized in Michigan in 2019. The first in-person wagers were taken in March 2020.
Online sports betting was legalized more recently, in January of 2021.
Michigan Sports Betting News and Latest Developments
2018: Michigan Legislature passes a bill that would legalize online gambling. Gov. Rick Snyder vetoes the bill before leaving office
2019: Michigan lawmakers passed a package of bills that legalized online gambling and sports betting. Fantasy sports were also included in the bill, as well as online poker. New Gov. Gretchen Whitmer signs the bill into law and Gov. Whitmer invites existing tribal and commercial casinos to apply for sports betting and online gambling licenses.
2020: On March 11, the first retail sportsbook launches in Detroit, with two more launching the following day. In June and July, the state's first tribal casino sportsbook opens at FireKeepers Casino in Battle Creek, followed by Four Winds Casino in their three tribal casinos, and Little River Casino. In September, Island Resort & Casino launches the BetAmerica Sportsbook.
2021: Mobile/Online sports betting launches in Michigan
Top Michigan Mobile Sports Betting Operators Compared
Below we've given you a broader overview of how these sportsbooks stack up against one another with our in-depth reviews. We provide you with their overall grades as well as how long they've been in operation for greater transparency.
| Sportsbook | Rating | Online Since | Payment Methods | Read Review |
| --- | --- | --- | --- | --- |
| Bookmaker | A+ | 1996 | Credit Card, Bitcoin, P2P, Crypto | Bookmaker Review |
| Bovada | A+ | 2011 | Credit Card, Bitcoin | Bovada Review |
| Heritage Sports | A+ | 2001 | Credit Card, Bitcoin, Cashiers Check, Bank Transfer, P2P | Heritage Sports Review |
| BetOnline | A+ | 2001 | Credit Card, Bitcoin, Crypto, Cashiers Check, Bank Transfer P2P, | BetOnline Review |
| BetAnySports | A | 2002 | Credit Card, Bitcoin, Electronic Check | BetAnySports Review |
| BetUS | A | 2000 | Credit Card, Bitcoin, Bank Transfer, P2P | BetUS Review |
| WagerWeb | A | 1994 | Credit Card, Bitcoin, Cashiers Check, Bank Transfer, P2P | WagerWeb Review |
| Everygame | A | 1996 | Credit Card, Bitcoin, Skrill, Neteller, Bank Transfer, P2P | Everygame Review |
| SportsBetting.ag | A | 2002 | Credit Card, Bitcoin, Crypto, Cashiers Check, Bank Transfer P2P | Sportsbetting Review |
| JustBet | A | 2000 | Credit Card, Bitcoin, P2P, Crypto | JustBet Review |
How We Rank the Best Michigan Sports Betting Apps & Mobile Sites
As mentioned previously, our betting experts use a strict set of criteria when determining which is the best mobile betting site in Michigan. Below, we've provided you with a closer look at what our betting experts are looking for in a brand, which are things that we believe are essential for a good user experience.
Mobile Betting Experience Quality
Of course, when recommending the best mobile site, the quality of the mobile betting experience has to be considered. That said, most mobile sites in this day and age are quite similar in the quality of their offerings.
In other words, there isn't one site that has a platform that is so superior to the rest that we'd recommend them to Michigan mobile bettors simply based on that. The rest of the criteria below are just as important as how the mobile platform performs.
Value of Lines & Odds
This is a big one because no matter how modern and user-friendly the mobile platform is, it isn't going to make the list of recommended sites without competitive odds. At the end of the day, how much you pay per wager is very important to your bottom line. It also determines how much value you get from the money you deposit.
As well as the prices of the betting odds, their availability is also crucial. A mobile betting site with limited markets will not make the list of recommended mobile sportsbooks for Michigan players. Our betting experts chose sites with competitive odds and large betting markets.
Bonuses for Mobile Betting
Mobile-specific bonuses are quite rare since most sportsbooks expect players to split their time between the mobile and desktop sites depending on several factors. The point is, when recommending the best mobile site for Michigan players, bonuses are a big factor.
It is also important that anyone reading this guide understands the value of going over the terms and conditions. In fact, our betting experts would rule out a sportsbook that either has limited bonus options without a reduced juice model to support that or sites that have bonuses with unfair terms and conditions.
If it's important to the professionals, it should matter to you as well. Understanding the terms and conditions that come with a bonus you accept is fundamental to your overall user experience.
Live Mobile Betting & Streaming
Live betting is quickly moving up the ranks as the most popular form of wagering. There are several factors for this, including the improvements in technology that have made it possible for sportsbooks to constantly update their lines on the go.
Customers having devices that allow them to bet from anywhere have also helped popularize mobile wagering. One other reason it has become so popular is that live betting sometimes offers seemingly better odds than were available pre-game. It doesn't always work out that way, but even in situations where a player loses their pre-game bet, a live wager gives you a second chance to win on the same game.
Live wagering is certainly a crucial element in terms of choosing the right mobile sportsbooks for you. While streaming is a great perk, it is not as common yet as one might expect, so we don't hold it against sportsbooks that don't. We simply highlight the ones that do.
Variety of Banking Options & Payout Timeframes
This is a factor that is non-negotiable to our betting experts. A variety of banking options and quick payout time frames are the bare minimum standard for making our list of recommended sites for Michigan mobile bettors.
What we will say is that customers need to also help themselves when it comes to payouts. Every player should be consulting the sportsbook that they choose to sign up at about what is required of them before cashing out. Oftentimes, players will go on forums complaining about payout time frames without acknowledging the part they had to play in the delays.
The best example of that is credit card depositors who have not completed the identification verification requirements. Every sportsbook mentions this in its terms and conditions, and most of the sites recommended by our experts also send email reminders and include it in scripts for customer service.
Instead of paying attention to these warnings, the majority of players wait until they are ready to cash out before completing the identity verification. They then accuse the sportsbook of delaying their payout when in fact, the player could have completed this process much earlier, thus avoiding any delays.
Do yourself a favor and speak to a customer service representative about what is needed before cashing out and then complete those steps as soon as possible so you can get your money right away when you win.
Customer Service Help
In an ideal world, you would never have to speak to any customer service reps. If things are going smoothly, you can deposit, claim bonuses, make wagers, and cash out without ever dealing with any customer service agents. But things happen, and when they do, it's still nice to be able to count on experienced customer service people who can help you with any issue in real-time.
For less experienced players, a customer service team is very important for navigating all of the options that come with mobile sports betting. You might have general questions or need clarification on things you've read. Our betting experts made sure to choose sites where Michigan mobile bettors can get all of the help they need.
Prestige & Security
All of the sites recommended in this guide have reputations that have been built up over years and in some cases decades. For this reason, you can rest assured that they take cybersecurity very seriously. Without their reputation, these offshore sites wouldn't have so many years in the business.
How to Sign up for a Michigan Betting App and Mobile Site
Signing up for a mobile betting app or mobile site is pretty straightforward:
Step 1: Open a Sports Betting Account
Log in to the main page of the site you want to register with. You'll see the option to either "Signup" or "Join." Every website has a different signup process, but once you've made it this far, the rest is just down to filling out a standard registration form.
Step 2: Choose a Payment Method
After completing the registration process, you'll need to fund your new account to start making wagers. The best sportsbooks that we've recommended for bettors in Georgia have all of the deposit options you need to get started.
Step 3: Select a Welcome Bonus
The mobile sports betting apps that we've recommended for players in Georgia all come with welcome bonuses. Before you choose one, make sure you understand the terms and conditions that come with the bonus you take.
Most will have some form of "required action," which is another way of saying a minimum amount of betting that needs to happen before you have the option of cashing out. This is a standard stipulation in the industry with all bonuses.
Step 4: Choose a Sport to Wager
This is the reason you opened the account, so you probably have a pretty good idea of what teams and sports you'd like to bet on. The best advice we can give you here is to take your time and review the betting market in full. You might have a bet in mind and end up finding a better option that you didn't even know was available before you signed up.
Step 5: Place Your Bet
At this point, you can finally use your sports betting app to make a bet. Before you place your bet, make sure that you've selected the correct team and bet amount on the bet slip.
Michigan Mobile Betting Bonus Offers
Many betting sites offer plenty of incentives and betting bonuses. Figure out your playing style before taking any bonuses. If you are in it for the long haul before cashing out, then the terms and conditions of your bonus should take care of themselves over time. We still recommend that you familiarize yourself with play-through requirements before committing to a bonus.
There is no shortage of great bonus offers, so once you figure out what type of player you are, it's just about picking the offer that suits your needs.
Sign-Up Bonuses
As the name suggests, these bonuses are offered to new players after signing up. Sign-up bonuses are usually far more generous than the bonuses for existing players. The reason for that is that sign-up bonuses are used to entice new players to register.
No matter how good the bonus is, remember that it is a one-time deal and there are other factors that you will need to consider beyond that. One common mistake of new players is to focus too much on the size of the sign-up bonus without considering how that affects their ability to play how they prefer, as well as when they can cash out.
Existing Customer Betting Promotions
These betting promotions are the backbone of online sportsbooks offers if you are a player that prioritizes bonuses. If you get a large signup bonus, but the reload bonuses (how they are usually referred to) are no good, then you are missing out on something you value in the long run. As with all bonuses, familiarize yourself with the terms and conditions of the existing customer bonuses.
Deposit Match Bonus
A deposit match is one of the most popular offers in the world of online gaming. This bonus is presented with a wide variety, some sites will match your initial deposit up to 50%, and some will match it up to 200%. Make sure you shop around legal sports betting sites to find the best offer.
No Deposit Bonus
These are not common, but some sites will regularly give out bonuses with no deposit required to existing players. These bonuses come with strict play-through and maximum cash-out requirements.
Free Bets
Free bets are one of the perks that everyone loves because that's why you signed up for an account in the first place; to make as many bets as possible. As usual, you should expect terms and conditions.
With free bets, you might be restricted to a specific game or specific sport. On the flip side, certain games or sports may be excluded from a free bet offer. Always read the terms and conditions carefully.
The Best Betting Apps & Mobile Sports Betting Sites for iOS & Android in Michigan
All of the offshore sportsbooks we have recommended in this guide have mobile platforms that are compatible with iOS and Android.
Michigan Mobile Sports Betting for iPhone
With the popularity of iOS, all of the sites we have recommended in this guide have mobile platforms compatible with iPhones.
Michigan Mobile Sports Betting for Android Devices
All of the sites in this guide have mobile platforms that are compatible with Android devices. Even those without a dedicated mobile betting app offer an optimized experience for mobile devices.
Betting Mobile Site vs. Betting Apps in Michigan
There are some key differences between mobile betting sites and betting apps:
Mobile Sites
This is the most common type of mobile experience you'll have online. Most major sportsbooks operating offshore do not have dedicated sports betting apps. Instead, they have a mobile version of the site that you can use to make your wagers.
The mobile sportsbook is typically optimized, making it just as easy to use as a traditional mobile app.
Offshore Betting Apps
The biggest benefit of a mobile betting app is that you can use it offline. As good as that feature is, it is a little overrated because how often is being logged in to your account while offline useful to you?
You can't live bet offline and you won't have the most updated odds because even when you're online, there's a small delay. When you're offline, you can do certain things, but it's not enough of a difference that you should choose a site because they have an app over one that doesn't. This is more of a matter of personal preference.
Best Michigan Betting App & Mobile Site
With the differences in mobile platforms being so minimal, there isn't one specific mobile app that stands head and shoulders above the rest. You should be choosing the mobile betting site that's best for you based on all of the criteria we highlighted above.
What are the differences between regulated and offshore sportsbooks?
Regulated sportsbooks (or retail sportsbooks) and commercial casinos in Michigan have to follow the strict rules set forth by the Michigan Gaming Control Board. Regulated books and commercial casinos have sports betting licenses issued by the state in which they operate, which means that they are bound to the rules. Some states place restrictions on certain types of bets, other states only allow retail sportsbooks.
Offshore sportsbooks do not fall under US jurisdiction, so they do not have many of the restrictions that plague some states. Some things, like the legal gambling age, aren't negotiable; however, you can access a wide range of sports events around the world, play at online casinos, and more. Another benefit of doing your betting on an offshore online sportsbook is you might get a better price in your local market.
An example of that would be the odds on Michigan football. It stands to reason that most local residents usually bet on the Michigan Wolverines, regardless of how they are doing. It's part of what being a die-hard fan is, after all.
Physical sportsbooks are aware of that, and they can't allow a situation where everyone in the market is betting on the same side. So, a retail sportsbook will offer less favorable odds on those teams to entice people to bet on the other side.
In layman's terms, you're getting worse odds on your local team a lot of the time because of the home bias built-in with home teams. You will not have this issue with an online sportsbook.
You can also benefit from a wide variety of bonuses like risk-free bets, deposit match bonuses, no deposit bonuses, and more when you choose an online sportsbook. Physical sportsbooks and commercial casinos usually don't have bonus offers at all.
FAQs – Michigan Online Sports Betting Apps
How can I gamble online in Michigan?
You can easily sign up for any offshore sportsbook or regulated sportsbook and place wagers on their available betting markets through each sportsbook's online site or app. The sign-up process is straightforward for most of these sites.
How many gambling sites are in Michigan?
With the inclusion of offshore gambling sportsbooks, there are literally hundreds of gambling sites available to residents in Michigan State in addition to the popular sportsbooks like FanDuel Sportsbooks or DraftKings Sportsbooks, which means you have plenty of options for which site to use and a wide range of betting markets available.

What is the best online gambling site in Michigan?
We recommend any of the sites in this guide. We asked our betting experts and they did not all have the same answers because as we've mentioned previously, the type of player you are will greatly influence who you believe is the best brand.

We did, however, narrow down our list of ten recommended offshore betting sites to four based on the responses from our betting experts. The top four, according to them are Bookmaker, BetOnline, Bovada, and Heritage Sports.
What sports betting apps work in Michigan?
Mobile sports betting apps like FanDuel Sportsbook and DraftKings Sportsbook work in Michigan, in addition to any offshore sports betting sites and apps for online betting. Sports bets are completely legal in Michigan, providing residents with plenty of options.
Do you have to be a resident of Michigan to gamble online?
There are a few states where online gambling is legal under a state's sports betting laws or gambling laws, and all Americans can gamble online with an offshore gambling site. Retail sports betting is more restrictive, however, and most Americans will only be able to gamble online. Because so few states allow retail sports betting, online gambling in some form is usually their only option for legal sports betting. Granted, offshore sportsbook apps and sites usually provide a better betting experience to retail casinos and commercial sportsbooks.