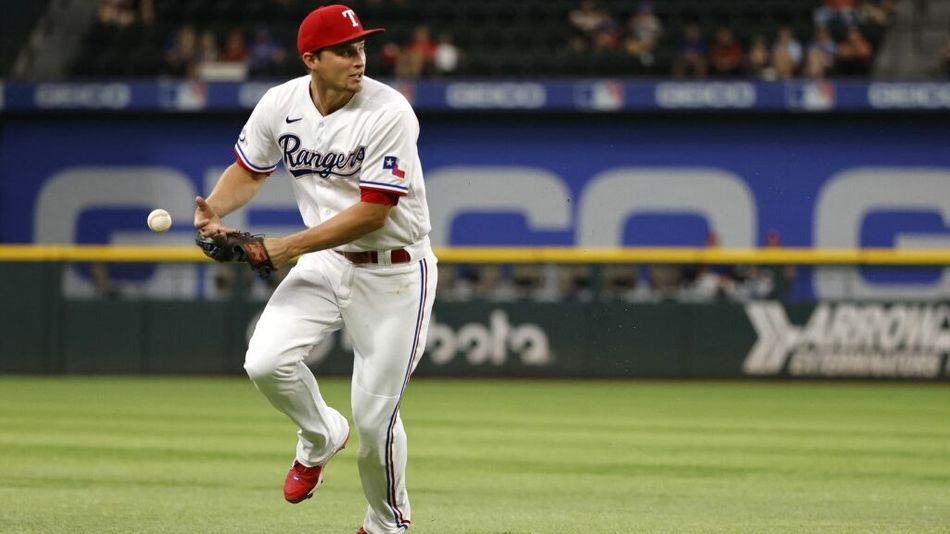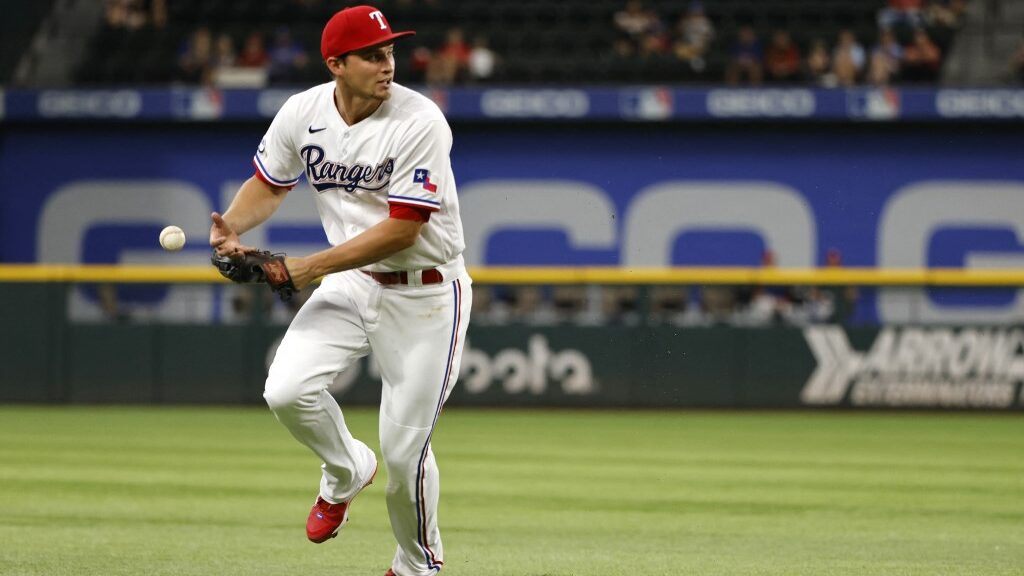 MLB Prop Pick: Corey Seager To Win American League MVP (+2500) at Bovada (visit our Bovada Review)

Corey Seager To Win American League MVP

(+2500)
The best sportsbooks have released their MLB odds for the 2023 AL MVP winner.
With the MLB regular season not having started yet, there are so many players to choose from who would yield an awesome payout for their backers if they were to win MVP.
The timing is clear: we should place our future wagers now because if the players we like perform well at the start of the season, then those players' odds will become less attractive. So the question is: who should we invest in for our MLB picks?
---
Ruling Out Candidates: Shohei Ohtani
Angel star Shohei Ohtani is favored at +150 to win the AL MVP. His odds are ridiculous – in principle, there is no value, especially at this point of the year in a player whose odds are this low.
Even if we did like Ohtani, it seems likely that he endures some sort of slump at some point during the season, in which case his odds would rise from +150 and so become appealing from a value perspective.
Eliminating Candidates: Aaron Judge
Yankee slugger Aaron Judge's odds are, at +500, more attractive than Ohtani's, but he just won AL MVP last season.
We can eliminate him because it is statistically unlikely for any player to win AL MVP in back-to-back seasons. The last player to do this was Miguel Cabrera for Detroit, who won AL MVP back in 2012 and in 2013.
Eliminating Candidates: Mike Trout
With Trout listed at +400 to win AL MVP, we should be very confident in his potential to win the award if we choose to invest in him, but his injury history, which has caused him to miss too many games in recent years, makes him unattractive at this price. Also, his winning AL MVP would be unlikely because only one MLB player has ever won four MVP awards.
This historical hurdle makes him further unattractive at the available odds. Even if our lives depended on choosing Trout, now would improbably be an appropriate time to invest in him, because it seems likely that at some point during the season, his odds will rise.
---
Betting Strategy
If you look at who has been voted as the top MVP candidates, you'll notice that there is an annual variance in who the most competitive candidates are. For example, Marcus Semien and Carlos Correa were top-five candidates in 2021 but not last season.
With this expectation of variance, we should invest in players who were not top candidates to win the award last season. Furthermore, we should invest in underappreciated batters, in batters who show great potential to which they have not lived up because these are the ones whose odds are more attractive despite having a reasonable chance of winning.
Without further ado, here are my best bets.
The Case for Corey Seager
Rangers' hitter Corey Seager struggled last year in his first season with his new team.
After procuring a BA above .300 and a slugging rate well above .500 in both of his previous two seasons, Seager's numbers declined last year, but he appears primed to improve significantly.
Whereas he struggled in his first Spring Training with his new team, currently in Spring Training he is batting .468 and slugging .745 while leading his team with four home runs.
Seager's Uniqueness
Seager is a unique option because, as a lefty ground-ball hitter, he stands to benefit the most from changes in baseball rules.
Advanced data shows that left-handed ground-ball hitters will profit most from the ban to the shift – statistically speaking, left-handed batters faced a shift nearly three times as often as righties and lost 25 more BA points than right-handed ones when they faced a shift. Furthermore, lefties hit .207 when facing a shift and hitting a ground ball. Seager himself hit .137 on 182 ground balls against a shift.
At his current odds, he is an excellent value pick because the odds do not reflect the extent to which he appears primed to improve in view of his current Spring Training stats and his relation to the rule changes pertaining to the shift.
For Lone Star State residents looking to bet on this player, you can check out our top Texas betting sites.
MLB Prop Pick: Corey Seager to win American League MVP (+2500) at Bovada
---
The Case for Vlad Guerrero Jr.
With the odds being attractive as they are, it is worth investing in multiple candidates. Toronto slugger Vlad Guerrero Jr. is another solid candidate, who appears primed at some point to win an MVP title as his father did.
It would be fitting for him to return to his 2021 form after disappointing his backers last season. After being such a trendy pick last year, there is going to be less pressure on him to win the award.
In 2021, he hit .311 and accumulated 48 home runs. There's no reason why he can't reach and improve upon those stats.
MLB Prop Pick: Vladimir Guerrero Jr. To Win American League MVP (+1200) at Bovada

Vladimir Guerrero Jr. To Win American League MVP

(+1200)
---
The Case for Byron Buxton
Minnesota Twins' player Byron Buxton has a lot of value at his current odds in view of his obvious talent. He has accumulated 47 homers, 83 RBIs, and 111 runs in 153 games in his past two seasons combined. If he could just stay healthy an entire season, then he could collect those stats in a single season and be a great candidate to win the award.
With respect to his injury situation, Buxton is especially intriguing because his team is more devoted now to keeping him healthy.
The Twins will more often have somebody else play center fielder and put Buxton at DH so that he has a better chance of staying healthy because his body will avoid accumulating as much wear and tear.
MLB Prop Pick: Byron Buxton To Win American League MVP (+3000) at Bovada

Byron Buxton To Win American League MVP

(+3000)
*The line and/or odds on picks in this article might have moved since the content was commissioned. For updated line movements, visit BMR's free betting odds product.