CR Sports Bettors Not Accepted
BLACKLISTED
This sportsbook is also offline
Introduction
CanBet suspended operations in December 2013, owing a substantial sum to existing customers who lost their account balance. SBR has received a number of emails on the subject and issued a D- rating to this now-offline sportsbook. Rest assured that other sites with positive reviews and appear on our list of best sportsbooks. In the meantime, the following CanBet review highlights why this sportsbook had such a poor reputation.
Bonuses
New customers with CanBet could claim a welcome bonus, while existing customers enjoyed the benefits of ongoing promotions. However, despite the value in these bonuses, the sportsbook went offline with debts of around $1 million. The owners blamed IT technical problems and reassured regulatory bodies that funds would be in placed to settle outstanding balances. The company claimed that free bets were granted in error to players who had not met bonus wagering requirements.
CanBet appeared online in 1995 and claimed to provide the best lines, customer service, and bonuses in the industry. The site promised to pay the best odds on UK horse racing and greyhounds. However, they ultimately developed a reputation for not paying outstanding balances when going out of business. Any legitimate promotions were negated by issues with payouts. Fortunately, other top operators like BookMaker can be trusted and provide achievable sportsbook bonuses.
Payments
CanBet accepted deposits by debit and credit cards, Bank Transfer, e-Wallets and prepaid safe cards. Banking options compared favorably with other SBR recommended sportsbooks, such as GTBets. However, this CanBet review revealed evidence of winning customers losing their bankroll. Initially, customers who were owed money were hopeful of being paid, but now many are resigned to lose their money.
Sports Betting Experience
CanBet was licensed and regulated in the UK and Australia, but it was a global sportsbook. The most popular betting sports were football, tennis, and horse racing. The site featured betting on the mainstream sports and some of the more obscure ones in pre-match and ante post markets. There was some value in the odds which allowed CanBet to compete with established online sportsbooks, including Intertops.
In addition to the regular sports, players could place wagers on Politics and TV and Entertainment specials. The sports betting experience was enhanced by high payouts on horse racing. However, those odds proved to be worthless for customers who won money which they did not receive when CanBet stopped trading.


Customer Service
CanBet provided adequate customer service. However, that was irrelevant when the brand went out of business owing estimates of $1 million. Enquiries to the company did not bring a positive outcome, so many registered players filed complaints with SBR and highlighted the issue on the site's forum. One of the directors blamed payouts made in error for the shortfall. However, CanBet went offline with payment obligations and winning customers suffered the financial consequences.
Reputation
CanBet now has a poor reputation in the industry due to not paying customers who were owed money. There have been many complaints and blog comments since the company suspended trading in 2013. They rightly appear on SBR's blacklist, but more trustworthy alternatives can be found on the recommended list of betting sites.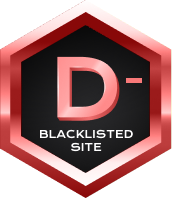 Last Updated
12/28/20
OFFLINE
Sportsbook was also Blacklisted