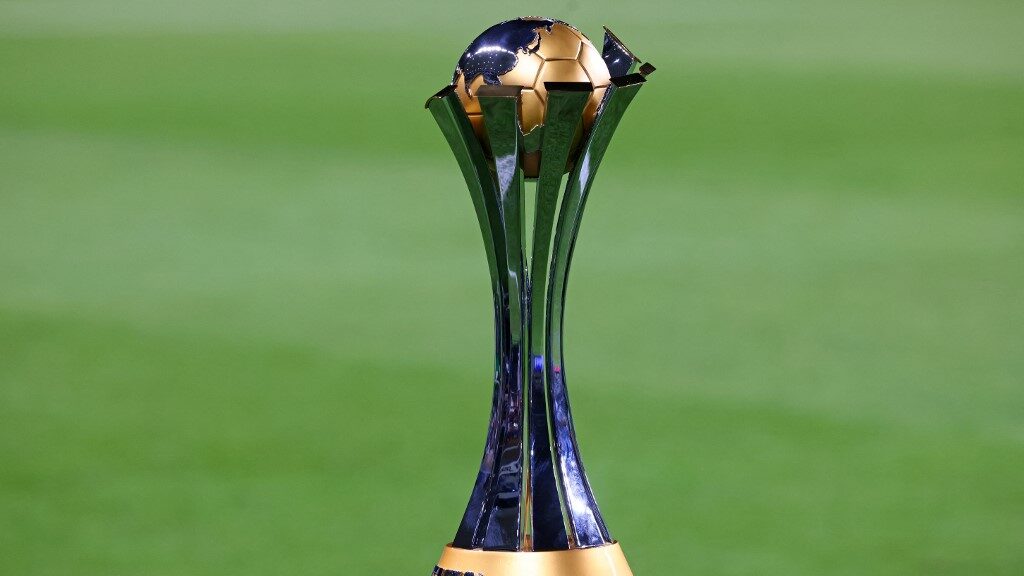 The 2022 FIFA Club World Cup will return for its 19th edition during the first week of February 2023. This elite-level tournament competed between the six best continental soccer confederations, will crown a new champion in the absence of Chelsea.
Join us today to discuss the FIFA Club World Cup and how you should approach the betting markets and your betting picks.
What is the FIFA Club World Cup?
Outside a handful of cancellations during its infancy, the FIFA Club World Cup has been organized every year since 2000 by FIFA – the sport's global governing body – in order to present soccer fans with a tournament competed by the world's best domestic teams.
Each winner of the six continental confederations, and the host nation's league champions, are entered into the mini-knockout tournament and compete across 11 days in elimination-style games.
Eligible teams must win one of the following respective trophies:
UEFA Champions League Winners (Europe)
AFC Champions League (Asia)
CAF Champions League (Africa)
CONCACAF Champions League (North, Central America, and Caribbean)
CONMEBOL Libertadores (South America)
OFC Champions League (Oceania)
The 2022 FIFA Club World Cup will kick off in Morocco on Feb.1, 2023, and it's no surprise that Spanish giants Real Madrid are heavily favored to keep the trophy in Europe.
From the previous 18 FIFA Club World Cup tournaments, European teams have won this knockout competition on 14 occasions.
What Teams Are Playing in the 2022 FIFA Club World Cup?
This year's competition will see six European outsiders attempt to overcome the expected winner Real Madrid for a chance to be named the best club on the planet.
Joining Real Madrid in this year's tournament are clubs from the United States, Brazil, New Zealand, Saudi Arabia, Egypt, and Morocco.
Here's the complete list of squads competing:
Al Ahly (Egypt)
Al Hilal (Saudi Arabia)
Auckland City (New Zealand)
Flamengo (Brazil)
Real Madrid (Spain)
Seattle Sounders (USA)
Wydad AC (Morocco)
All the teams besides Al Ahly qualified as outright winners of their confederation's primary club tournament, e.g., the Champions League.
Morocco's league champions, Wydad AC, won the CAF Champions League last year. Still, as they received automatic entry as the top hosting nations club, Al Ahly were nominated in the African spot due to their Egyptian runners-up placement.
---
How to Bet the FIFA Club World Cup
The tournament's structure has much to do with how we approach the betting market. Due to more strenuous paths of qualification for specific nations, the format is as follows:
Playoff Round
OFC Champions League winner
Host Nation League winner
Quarterfinals
AFC Champions League winner
CONCACAF Champions League winner
CAF Champions League winner
Semi-Final
Copa Libertadores winner
UEFA Champions League winner
Quarter-finals winners
Finals
While the format seems unfair, the structure is under development and will be altered in the coming years. However, for now, a huge disadvantage lies with the playoff round competitions – who would need to win four games to win the tournament. Opposite, the UEFA Champions League winner can lift the trophy after two consecutive wins.
Furthermore, the UEFA Champions League winner generally houses the most talent-rich squad and will be significantly higher-ranked than its opponents.
With everything considered, we've highlighted some betting advice worth considering:
Don't Neglect the Underdogs
There's undoubtedly a huge mismatch in skill levels at the FIFA Club World Cup. However, if you're a moneyline or PK wagers fan, approaching the underdog odds that aren't involved with fixtures versus Real Madrid could be a viable path to gaining profit.
Los Blancos are heavily favored for a reason, and I wouldn't be quick to bet against them. However, heavy underdogs such as Auckland City can unquestionably cause problems for some lesser-talented teams, such as Seattle Sounders or Wydad.
Research the Respective Club Leagues & Betting Markets
Looking at the underdog odds leads us straight onto our next tip, look at a team's current form. This can give you a clearer view of squads performing well.
And don't neglect the goals markets or alternative types of wagers you can place. If two high-scoring teams are scheduled to compete, backing the over 2.5 goals or both teams to score could be your route to betting profits.
Approach each game uniquely to the research you've compiled, and be tactical and wise for each wager by implementing what you've learned.
Don't Blind Bet
As an extension of our previous tip, you shouldn't blind-bet on this competition without research. You may not have heard of some of the league's competing, and if you can't find some valuable betting information, it's best to stay away.
Stick to what you know or what you can learn. Research each team as best as possible, understand the skill level of their squads, and know which players will be in the starting line-ups.