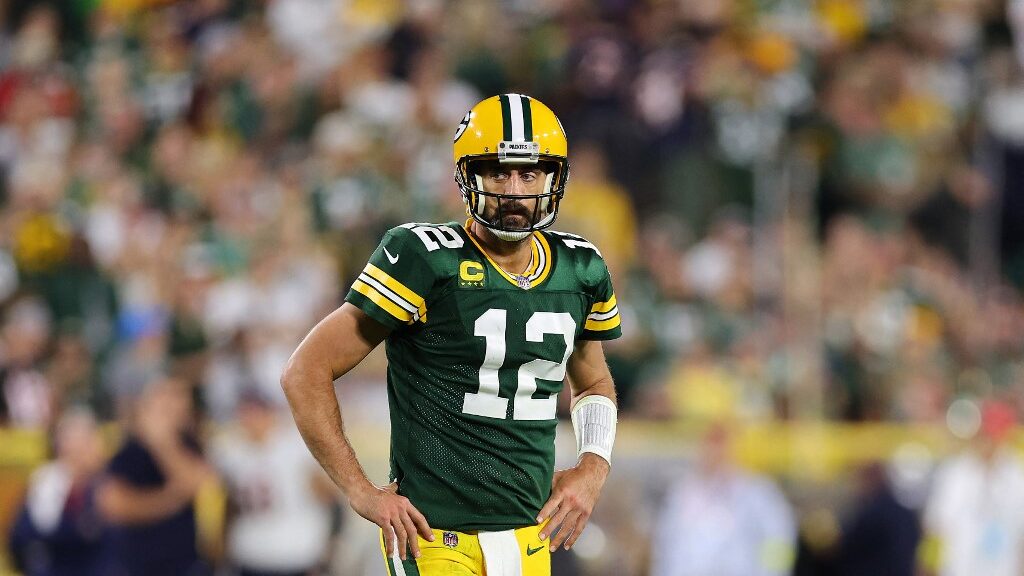 Top sportsbooks are going to have trouble adjusting their NFL odds to account for the changes that certain teams underwent in terms of personnel.
Two major trades happened recently but sometime before the deadline. Most notably, pass-rushing specialist Robert Quinn was traded from Chicago to Philadelphia, and Carolina dealt star running back Christian McCaffrey to San Francisco.
On the day of the deadline, though, many more trades happened that we need to be aware of for betting purposes. Specifically, let's focus on the trades that should most strongly influence our decision to bet on or against teams.
This means that we will not be discussing arguably the biggest surprise trade, which was Calvin Ridley going to Jacksonville. Ridley is still suspended and won't play.
---
2022 NFL Trade Deadline Winners
---
Baltimore Ravens: Roquan Smith
Chicago traded linebacker Roquan Smith to Baltimore for a second-round draft pick, a fifth-round draft pick, and veteran linebacker AJ Klein.
A Difference-Maker
A two-time Second Team All-Pro selection, Smith is a difference-maker. This is apparent in several games. For example, he was listed as 'questionable' to play against Houston but managed to play, anyways. He made a key stop at the goal line and procured what turned out to be the game-deciding interception.
Smith can do many things very well: he is great in pass coverage, he is an avid pass rusher, and he excels in pursuit.
This multiplicity of skills is evident in the following stats from Next Gen Stats: Since his entrance to the NFL in 2018, among linebackers, he ranks:
First in defensive stops
First in sack rate among linebackers who accrued at least 200 pass rushes
Fourth in yards per target
Upcoming Game
Currently, Baltimore is a slight favorite in New Orleans, according to the best sportsbooks. Smith's arrival will make an immediate impact in Baltimore's favor which will show in the betting results.
The main reason why ties to his skill as a pass defender. He has the speed and general coverage ability to stick with opposing running backs.
This skill is crucial against the Saints because they rely heavily on running back Alvin Kamara's pass-catching ability. Kamara ranks second in the team in targets. So, Smith's elite ability begs consideration of an investment in the Ravens to cover the small number.
---
Miami Dolphins: Bradley Chubb
Miami traded a 2023 first-round draft pick, a 2024 fourth-round pick, and running back Chase Edmonds for Broncos' star pass-rusher Bradley Chubb and a 2025 fifth-round draft pick.
Chubb is well worth the investment. As one expects from him, he is having a great season. So far, he has 6 sacks and 15 quarterback hurries.
Needed Help
Miami needed an edge rusher badly. Its lack of pass rush has created a significant defensive strain compounded especially by injuries to members of its uniquely expensive secondary.
Emmanuel Ogbah has been having an awful season, mounting very few pressures, while Melvin Ingram's presence is limited.
Given these issues, and despite the productivity of pass-rusher Jaelan Phillips, Miami ranks 25th in sack rate. Now it has a weapon to help Phillips and Miami's entire defense.
Upcoming Game
Currently, Miami is favored by less than a touchdown in Chicago at BetOnline (visit our BetOnline Review).
The Bears, in their first game without Robert Quinn after his trade to Philadelphia, gave up 49 points to Dallas. Chicago's defense is demoralized by its loss of leadership and has lost its top players.
This gives the Dolphins a great chance to cover the spread if only their defense performs sufficiently well. Crucially for Miami, the Bears rank dead last in the rate at which they limit opposing sacks.
Look for Miami's newfound edge-rushing ability to easily prove decisive given the favorable matchup.
---
2022 NFL Trade Deadline Losers
---
Green Bay Packers: No One
It's absurd that Green Bay didn't trade for a wide receiver. Especially since Davante Adams departed, the lack of talent in Green Bay's wide receiver group is appalling.
Former undrafted wide receiver Allen Lazard sadly leads the team in receiving yards. This dearth of talent explains why quarterback Aaron Rodgers is having one of the least productive seasons of his career.
Strategy
Given Green Bay's lack of wide receiver talent, look to go against the Packers when they face strong run defenses because the Packers will have to rely heavily on their rush attack.
Circle, for example, their game on November 17 when they face Tennessee with its second-ranked rush defense.