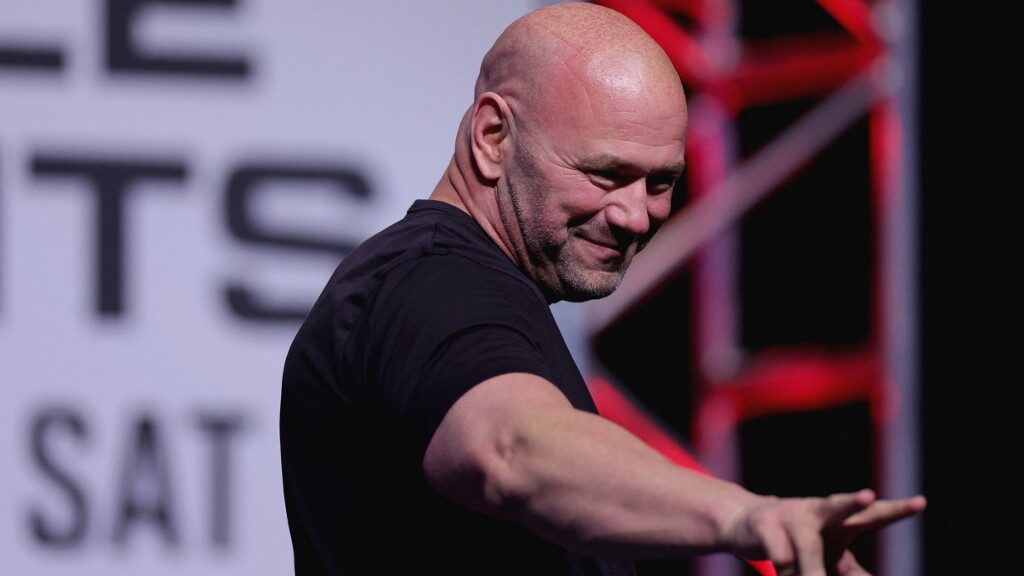 As sports betting in the United States grows, new sports in which you can wager are also being incorporated, such as Power Slap competitions.
Power Slap competitions have captured the spotlight recently and Wyoming has declared that it is now a bettable sport. However, not everyone is fond of the new combat sport and some states may prohibit it on their betting menus.
Wyoming Green Lights Power Slap
Power Slap, Dana White's latest creation, is stirring up controversy but it is making headlines nearly six years after another slap fight organization, SlapFIGHT Championship, was founded and began selling slap fights to the public.
But because of who he is, and the enormous bankroll behind him, White's Power Slap will undoubtedly be considered the major leagues of the burgeoning slap-fighting industry before long even though the made-for-TV event, Power Slap: Road to the Title, has yet to crown a champion as of this writing.
But more to the point, Wyoming has recently become the first state to approve wagering on Power Slap competitions. The Nevada State Athletic Commission has also just sanctioned and licensed Power Slap which means there is now a body that regulates the controversial sport.
As to why Dana White, a man who made his fortune in establishing the UFC and making MMA mainstream, would become involved in a rather odd industry, the UFC's Chief Business Officer, Hunter Campbell, said, "After testing it, it became obvious that it had enormous potential as a sport."
"It made all the sense in the world to go toward regulation before the sport's commencing, for all the obvious reasons – No. 1, the health and safety of the competitors."
Slap Fight Controversy
Some of the knockouts shown in slap fighting contests are brutal and the residual damage can be grotesque. But those in favor contend that at least the blows leveled in slap fighting come with an open hand versus a closed fist in MMA and boxing.
Dana White said this is all a rehash of the early opposition to MMA. "This is the same exact s**t that I heard about UFC: 'Oh these guys aren't athletes and, you know, they're rolling around on the ground and they can do this and that and there aren't no rules and it's not like boxing.' I heard all this s**t 20 years ago."
Neuroscientist Christopher Nowinski knows a thing or two about concussion symptoms and the long-term effects of sustained blows to the head that can cause a variety of debilitating effects including CTE. He is not only a Harvard-educated man who specializes in the field but was also a victim of concussion symptoms himself that ultimately forced him to retire as a WWE wrestler nearly 20 years ago.
Nowinski tweeted a video clip of a brutal slap fight knockout and wrote "This is so sad. Note the fencing posture with the first brain injury. He may never be the same. @danawhite & @TBSNetworkshould be ashamed. Pure exploitation. What's next, 'Who can survive a stabbing'?"
Impartial Approach
However, the man in charge of approving wagering content in the state of Wyoming, David Carpenter, remains an impartial observer and decision-maker when it comes to any sport, mainstream or otherwise, being considered as part of his state's wagering menu.
"That's part of the fun of my job: I get to scour the internet looking for obscure sports. There aren't statutory limits on whether I need to take requests or do it on my own," Carpenter said. "Although there were some crazy fishing scandals for a little bit, I try to find some markets that Wyoming residents will be interested in. I have rodeo and bull riding. There's a market for everyone, and I'm trying to find them all."
Power Slap's chief rival, the older but less well-known SlapFIGHT Championship (SFC), is also on Wyoming's betting buffet but SFC also appears in Colorado, Connecticut, Louisiana, Oregon, and Ontario. Therefore, it is highly likely Power Slap will soon be featured in those jurisdictions as well, and will look to find more states with independent thinkers like David Carpenter at the sports betting helm.
*Bookmakers Review will continue to monitor this story and update our readers as events unfold.
---