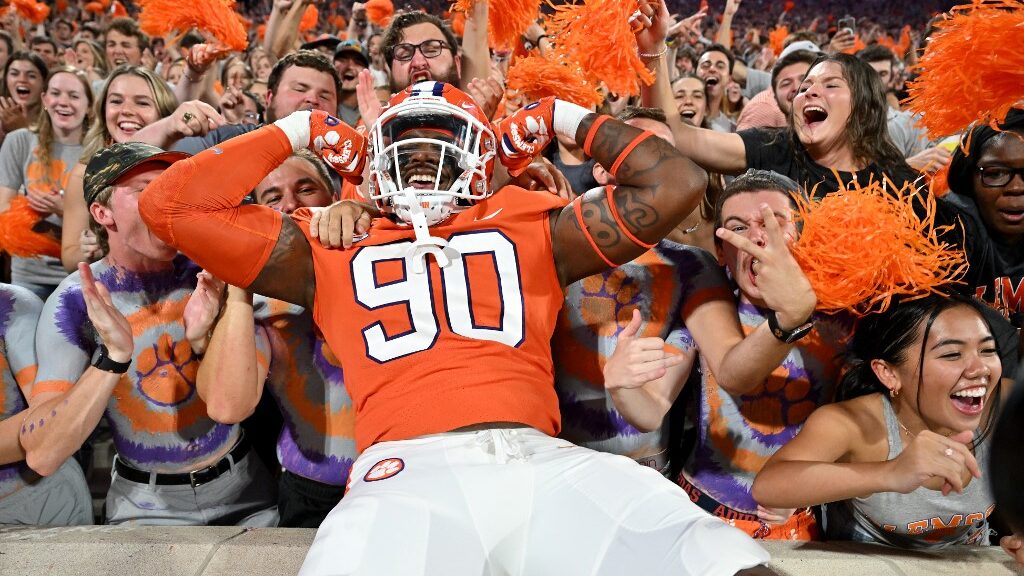 As of this writing, sports betting is not legal in South Carolina, but it's not due to a lack of trying by some of the state's legislators.
And although the conservative state has yet to pass a sports betting bill, there is a reason for optimism in the near future.
PLAY NOW: $25,000 Free-To-Play NFL Contest: BMR's 2022 Pick'Em Pool Opens for Registration
---
Bill Strikes Out Again
House Bill 5277 was drafted and sponsored by Rep. William Herbkersman (R) and Rep. Todd Rutherford (D) with the express intent of bringing online and retail sports betting to South Carolina.
It was the second attempt to do so in three years but in the end, there wasn't enough support for the ambitious piece of legislation.
However, the bill represents what could become law in the future. And if that is the case, we should consider some of the essential elements of the bill like having college sports as well as esports on the South Carolina betting menu.
---
Taxes as an Option
Another element would be a rather mild 10 percent tax on adjusted gross sports betting revenue which would raise roughly $40 million for the Palmetto State tax coffers.
As to how the taxes raised would be divided, 80% of the revenue from sports betting would be earmarked to the education lottery account, and 15% to the general fund which pays for public transportation, roads, and public buildings.
Finally, 5% would be directed to the Department of Mental Health for problem gambling resources.
---
Legislators Speak Out
South Carolina Representative Todd Rutherford had previously introduced Bill 3395, but that sports betting bill was also a non-starter. Although frustrated with the lack of movement on the legislation, Rutherford is undeterred.
"You have major corporations, MGM, Caesars, that want sports betting to come (to South Carolina)," Rutherford said. "I think that's going to drive the needle and move the needle towards more progression and more freedom."
South Carolina gubernatorial candidate Joe Cunningham has vehemently argued in favor of sports betting in his home state. "It is time to give South Carolinians the same freedom people in 30 other states enjoy and finally legalize sports betting," Cunningham said via a statement found on his campaign website.
---
Cunningham's Ideas
"This is about freedom and generating new revenue for our state to tackle our biggest challenges," he added. "All of our neighboring states have either legalized sports betting or they are taking steps to do so, and South Carolina once again finds itself at an economic disadvantage."
"The fact is sports betting is already happening in South Carolina; but it's underground, unregulated, and brings in zero tax revenue for our state," he said. "So, we have two options: We can let the top-rated sportsbooks run the entire industry and keep it underground with no tax revenue for our state, or we can bring it above board, regulate it, tax it, and fix problems with the money. This is a no-brainer."
Although sports betting has yet to pass muster in South Carolina, there are roughly one-third of the seats up for grabs and if some of the opposition candidates are replaced with legislators friendlier to the prospect of online gambling, there could be a real chance that sports betting gets the green light in 2023.
Bookmakers Review will continue to monitor this story and provide updates to our readers as events unfold.