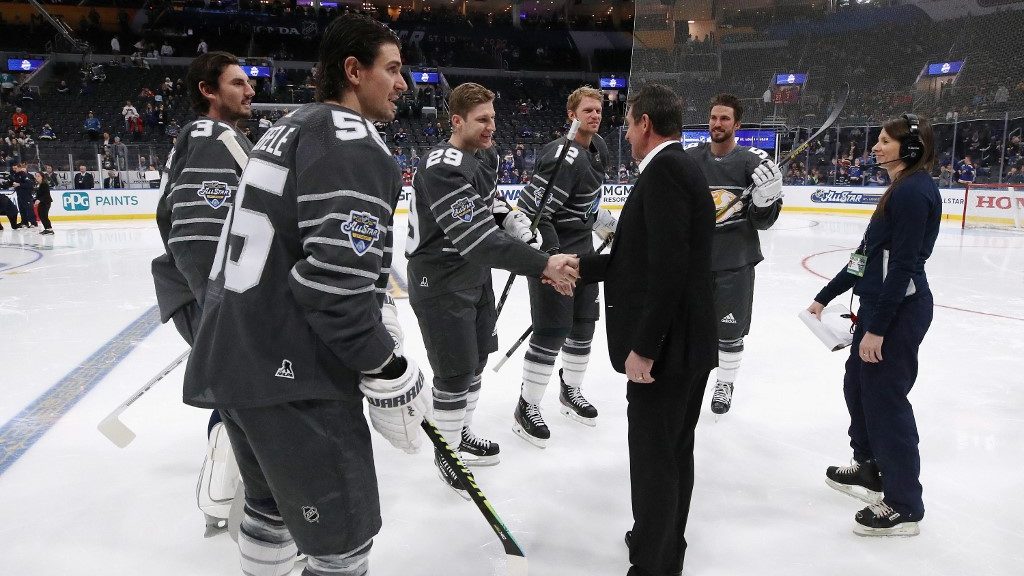 BetMGM has not been shy about elevating its already elite brand within the rapidly growing US legal sports betting scene. Yet another example came Wednesday when it was announced that "The Great One", Wayne Gretzky has signed on to become their latest brand ambassador.
The move coincides with a couple of recent developments. Gretzky, last week stepped down as vice chairman of the team that he helped become arguably the most dominant hockey team in history, the Edmonton Oilers. The other development is a growing sense of optimism that his native Canada is on the verge of legalizing sports betting with BetMGM having aspirations within that market.
"Wayne is an exceptional talent who transcends the sports world and we're proud to welcome him to the BetMGM team," BetMGM Chief Revenue Officer Matt Prevost said in a news release. "As we look toward potential expansion into Canada, and elsewhere throughout the United States, Wayne will bring a unique ability to tell our brand story."
Icon of Icons
The vast majority of hockey historians and fans have Wayne Gretzky as the greatest player that has ever laced up skates. Not only is he the preeminent name in hockey, but he is an absolute legend both in sporting and pop-culture circles in his home country Canada.
Few names transcend sports, but Gretzky does, just like Michael Jordan, Muhammad Ali and Babe Ruth. Gretzky owns 61 unique NHL records, most of which will never be eclipsed. He retired with 2,857 points, easily the most in NHL history and he owns the records for most goals and assists. Nobody will ever approach those numbers again. He was the NHL's Most Valuable Player in 9 of his 21 seasons, easily the most of any player ever.
After his playing career, Gretzky went into coaching and held various front office jobs for NHL clubs. Last week, he was hired as NHL analyst for Turner Sports, which takes over the broadcasting reigns for the NHL next year.
Big Win for BetMGM
Having Wayne Gretzky as BetMGM brand ambassador is a huge coup for the company. Not only is Gretzky the biggest name in hockey, but he will have a huge public megaphone thanks to his Turner Sports deal going forward. Gretzky, on TV multiple times per week, will not only bring exposure to the MGM brand, but will also increase exposure to the NHL, a league that MGM is currently an official sports betting partner of.
Then there is the potential for legalized sports betting coming to Canada, a market that every top-end provider is looking at with great interest. Having one of the most high-profile Canadians in their corner gives BetMGM a huge advantage in that market, if and when bettors in Canada are legally allowed to place a bet.
Not the First… Won't Be the Last
Sportsbooks have been busy searching for ways to separate themselves from the competition during this time of exponential growth of the US legal sports betting scene. Having a marquee name as brand ambassador is one of the new strategies and one that is sure to catch on as legal betting becomes more popular and the platform becomes more acceptable.
Sportsbook promotions are everywhere that sports happen to be right now, on TV, the internet and with print publications, and that trend doesn't appear as though it will subside anytime soon, especially with the current pace of legal sports betting mainstreaming.
Wayne Gretzky joins Jamie Foxx, Barry Sanders, Jalen Rose and golfers Max Homa, Jason Kokrak, Harry Higgs, Kevin Na and Pat Perez as MGM ambassadors and could end up being the most important one to date.