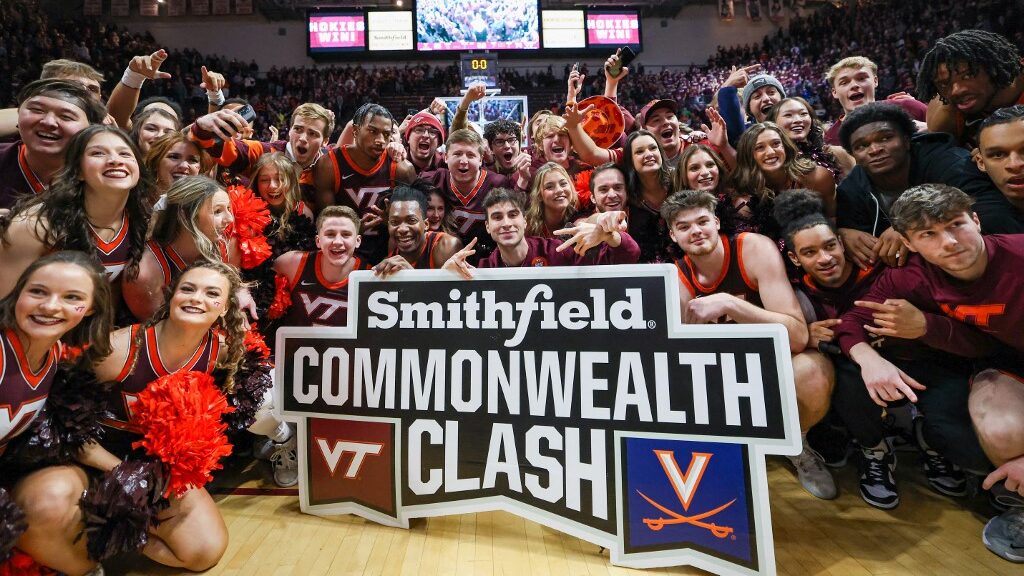 It seems 2023 couldn't have started better for U.S. sports betting. Virginia's numbers are in for January and the sportsbooks operating in the Commonwealth took in $513 million worth of sports betting action. It was the fourth consecutive month Virginia reported a handle in excess of half a billion dollars.
Sports Betting Big Bucks in Virginia
There was an old ad slogan, "Virginia is for Lovers", way back in the day but it is now fair to say that Virginia is for sports bettors.
January proved to be the fourth consecutive month in which the Old Dominion State toppled the $500 million handle mark. From that, the sportsbooks netted a combined $42.1 million in adjusted gross revenue (AGR), which was a whopping 56 percent year-over-year increase and 5.7 percent higher than in January 2022.
Virginia taxes its sportsbooks 15 percent on their AGR which meant another big haul for the state, equaling $6.4 million in tax revenue for the month. Over $6.2 million went to the General Fund while $159,222 went to problem gambling support programs. The combined win rate for retail and mobile sportsbooks was 9.7 percent marking nine of 10 months in which Virginia books have averaged a hold rate of 9 percent or greater.
Over the 25 months since Virginia launched retail and mobile sports betting, the state has collected over $78 million. However, more than half of that amount has been as a result of the budget amendment eliminating the sportsbooks' promotion and marketing deductions after 12 months in operation.
Casinos Also Making Bank in Virginia
Virginia's two commercial casinos, the Hard Rock Bristol, and Rivers Portsmouth, won $13.4 and $9 million, respectively in January. It is increasingly likely there will be up to three more casinos added to the mix in the state with projected tax revenues estimated at $260 million annually.
Casinos in Danville and Norfolk are a virtual certainty while Petersburg and Richmond are the leading contenders for the fifth license. But whether that will happen sooner than later is anyone's guess at this point.
Rivers Casino Portsmouth general manager Roy Corby said: "We always appreciate the early demand that comes with any grand opening cycle. Industry experience tells us that business levels will normalize over time. Rivers Casino Portsmouth represents the hard work and dedication of thousands of people from across Hampton Roads and the Commonwealth of Virginia. We are grateful to our team members, guests, and the community for their continued support."
Brand New Look
The Hard Rock is still in its temporary facility but the ground has already been broken on its permanent location, a $500 million resort that will incorporate its 30,000 square foot temporary facility into a sparkling new 300,000 square foot gambling palace.
"We'll be doubling our employee numbers with the permanent (casino), so right off the bat it will mean jobs," said Hard Rock International Chief Operating Officer Jon Lucas.
"Am I confident we are going to have the best product, the best entertainment, the best food, the best gaming opportunity, yes absolutely that's what we do great," said Hard Rock Hotel & Casino Bristol President Allie Evangelista.
---