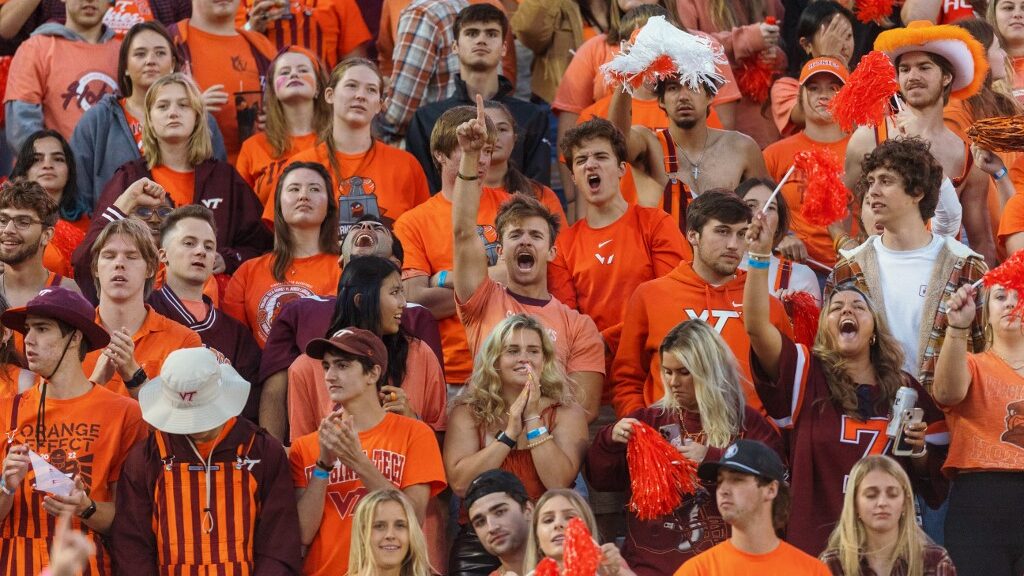 US sports betting sites have shown great results and sports betting in the Old Dominion is no exception. It turns out that Virginia just isn't for lovers. It's for gamblers, too. For the fourth straight month, the Virginia Lottery reported that gross sports wagering revenue topped $50 million after generating $50.7 million in December.
That continues a streak of strong numbers during the back half of the year. From July through December, gross operator revenues totaled $276.2 million, which was almost equivalent to the $285.9 million earned throughout the entire year of 2021.
And for the third straight month, the handle exceeded $500 million. The 14 operators in operation took bets totaling $503.1 million. This is nearly 18% higher than in December 2021, when there were three fewer online sportsbooks.
---
Strong 2022 Numbers
It's no surprise, but every month of 2022 performed better than the comparable month in 2021, the year Virginia legalized sports betting.
Customer wagers on 2021 sports totaled just over $3.2 billion at year's end. In 2022, that amount jumped to almost $4.9 billion, which represents an increase of 52.5% from all of 2021 to all of 2022.
Pro basketball (22%) was the most popular sports bet on in Virginia in 2022. It edges out football (15%), tennis (11.97%), and baseball (11.76%).
---
Generating Millions in Tax Money
In the midst of all of this, Virginia lawmakers closed what some characterized as a "loophole" in their sports betting law. It enabled betting apps to deduct free bet promotions from their revenues.
The Virginia Lottery reports that closing the loophole led to a 63% spike in sports betting taxes between June and July. And increased betting revenues jumped from $1.87 million in June to $3.06 million in July.
According to lottery data, sportsbooks withheld $8 million from their June earnings for free bet promotions. In July, that fell sharply to $0.4 million. The change does not prevent platforms from running free bet promotions, but it does make it more costly to offer them.
It's significant because the tax rate for sports betting in Virginia is 15% of adjusted gross revenue (AGR). Of that, 97.5% of the tax dollars go into the General Fund while the remaining 2.5% is earmarked for problem gambling support.
---
Competition From Maryland
Despite all of this good news for Virginia and the big sports betting numbers, many wonder if 2023 will be as profitable. That's because the Old Dominion is going to have to withstand the competition from online sports betting in Maryland.
Online sports betting went live and became legal in Maryland on November 23, 2022. There are already seven sportsbook apps to choose from in the state, including DraftKings, BetMGM, Caesars, PointsBet, BetRivers, Barstool, and FanDuel. But they did not get out of the gate quickly.
Retail sportsbooks launched in Maryland in late 2021. And according to the Maryland Lottery and Gaming Control Commission, the state's combined online and retail sports betting handle in November totaled $219,071,374. Sportsbooks generated $704,728 for the state.
It's definitely something we'll have to track, but from the looks of it, Virginia is on solid ground and looks capable of holding off any pushback it gets from across the Potomac.