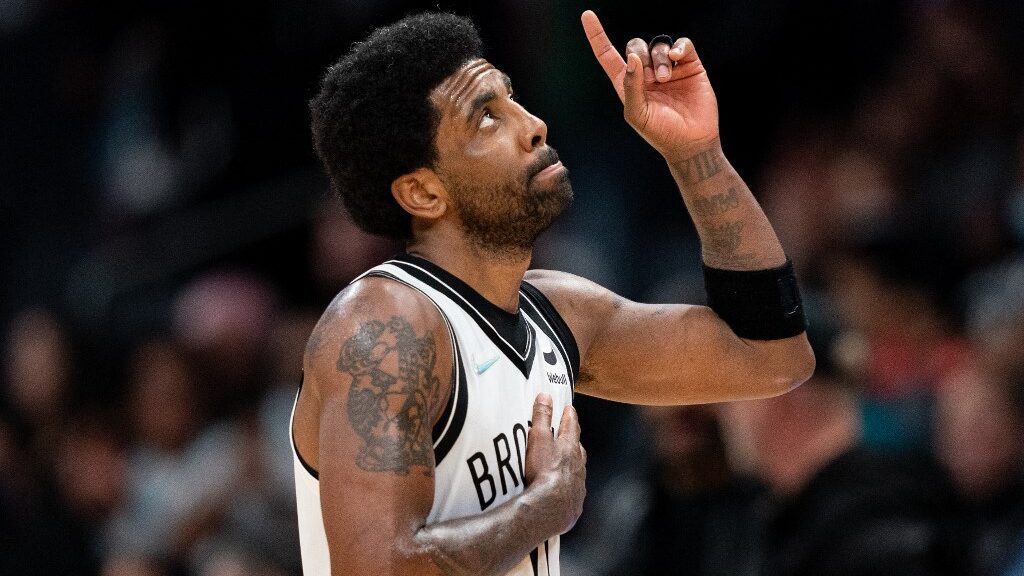 The NBA playoffs are off and running and basketball bettors can start deciding what the previous outcomes mean for their future NBA picks. Also, we have free picks and top trends and something in Japanese baseball you won't believe!
About Last Weekend…
It wasn't the most memorable start to the NBA Playoffs with plenty of non-competitive series openers. Here are betting elements of note for all postseason games thus far.
Favorites – 13-1 SU and 10-4 ATS
Home Teams – 10-4 SU and 7-7 ATS
Favorites of 1-3 points – 3-0 SU and ATS
Favorites of 3.5 to 6 points – 5-0 SU and 4-1 ATS
Totals – 10-4 UNDER
What saved the weekend was the classic Nets and Celtics battle and this should turn into quite a series.
On Saturday, Memphis forced 17 Minnesota turnovers and still lost at home by 13. The Grizzlies looked like the inexperienced playoff team in that encounter.
We are not going to overreact (at least we hope not), but the San Francisco Giants in the early going look a lot like last year's team after their impressive sweep at Cleveland.
The Los Angeles Dodgers have won six straight and covered the run line with ease in each instance and outscored their opponents by a whopping 40-9.
Trendy Talk
NBA
Dallas is 16-3 ATS after scoring 100 points or less this season. Bet this game.
Denver is 20-9 OVER when the total is 220 to 229.5.
Memphis is 19-6 ATS revenging a loss where the opponent scored 110 or more points. (Tuesday)
New Orleans is 5-17 ATS in road games after a game being outrebounded by 20 or more. (Tuesday)
NHL 
Colorado is 12-0 at home after scoring five goals or more in their previous game. Can they win tonight?
Vancouver is 9-1 OVER after scoring three goals or more in three straight games.
Nashville is 9-2 after allowing six goals or more since last year. (Tuesday)
MLB
San Francisco is 41-14 (+30 Units) after three or more consecutive road games.
L.A. Dodgers are 15-0 in home games after allowing two runs or less in two straight games since last year.
Cincinnati is 12-1 OVER after batting .175 or worse over a three-game span the last two seasons.
Jesus Luzardo and Miami are 8-1 (+9.7 Units) as a home underdog of +100 or higher.
Must-Watch TV
NBA
Dallas surely missed Luka Doncic and reports have him not playing Monday. The Mavericks would be all but done if they go down 0-2 having to go to Utah. Toronto and Denver would accomplish the goal of a split if they can pull the upset Monday night. On Tuesday we will have three more such confrontations with Memphis possibly facing the Mavs plight.
NHL 
Colorado is trying to hold off Florida for the top overall seed for NHL Playoffs when they meet Washington Monday. The Capitals are a solid 23-13 SU on the road and they have a legitimate shot to catch the New York Rangers for third place in the Metro Division, However, the Avalanche is 31-7 SU at home. For Tuesday check out Calgary at Nashville clash.
MLB
We have some excellent series and matchups as baseball starts another week. You might want to follow game and series encounters between the Giants at Mets, Angels at Astros and of course a budding rivalry, with the Braves at the Dodgers. Beginning Tuesday, Toronto is at Boston and we'll have a load of free picks for you.
The Buzz 
Outside of Brooklyn, it appears we have the perfect – Villain vs. Good Guys – scenario. Kyrie Irving was sensational in defeat, scoring 39 points but was "flipping off" Celtics fans screaming, one can only assume obscenities at him. It's not like Irving and thousands of other players have not heard this before. Irving gave his usual stream of mouth moving thoughts that were all over the place. The best way to shut people up is by winning.
Golden State might make short work of Denver, having so many different guys that can put the ball in the basket.
Toronto looked like a candidate to back tonight after losing by 20 to Philadelphia in Game 1. The Raptors opened at +4.5 for Game 2, then Sunday, news broke that starters Scottie Barnes and Gary Trent and reserve Thad Young were "doubtful" and by this morning, Toronto shot up to +7.5. How do the Raptors replace those 39 points on the road?
You might have heard Japanese pitching phenom Roki Sasaki threw the first perfect game in 28 years last week. You won't believe this, he followed that up with another perfect outing. The 20-year Sasaki threw eight spotless innings Sunday, striking out 14 of the 24 batters he faced. To date, he has retired 52 straight batters, striking out 33. Unbelievable!
Out The Door 
The USFL had three good games and the football was about as expected. Should bettors pay attention to this? We would say "yes" especially after Week 2 when we have even a small size sampling. With the games televised, you can at least watch what you bet on. We have a rainout game from yesterday tonight with Tampa Bay facing Pittsburgh and the Bandits (which team has this nickname?) are -6 with a total of 42.
NBA bettors are pounding the betting odds on the OVER for Jazz and Mavs. The total opened at 204.5 and is two points higher and at 1:00 pm ET, almost 80 percent of tickets are on the OVER and better than 90% of the money.
Let's get some winners, see you back here Thursday (note different day this week).