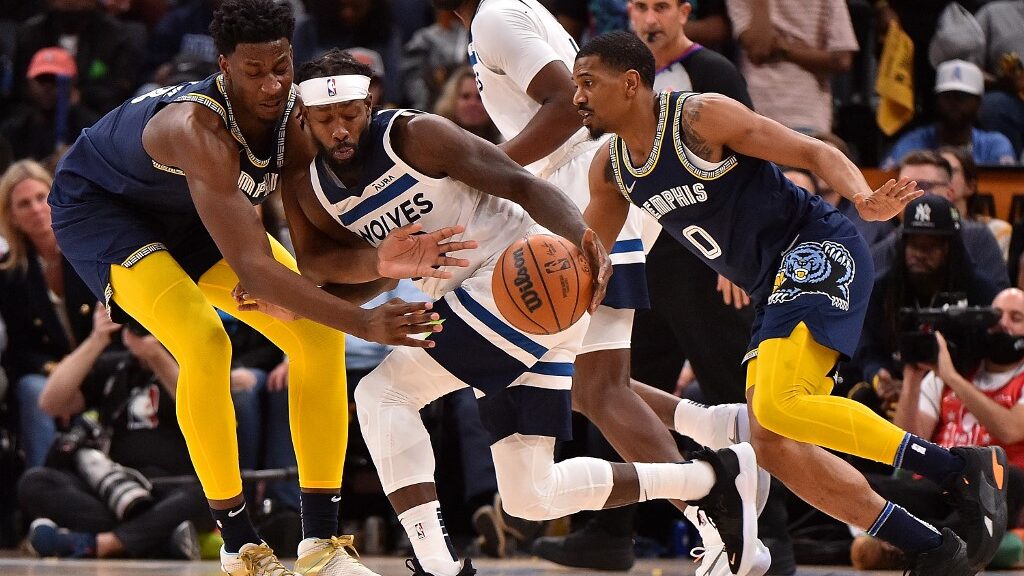 To win an NBA championship, you need not only talent but good health. That is affecting some participants already. Plus, baseball learning, and top trends for a Thursday.
About the Last Two Nights…
On Tuesday night, Devin Booker's hamstring injury could severely hamper the Suns' chances of returning to the Finals and possibly winning a championship. New Orleans played fearlessly in the second game of the series and this series could turn dramatically if Booker doesn't return.
We had another injury with Milwaukee not only upset by Chicago at home but losing Kris Middleton with a sprained knee. Both Phoenix and Milwaukee will have to grit it out to win their series and hope to get their stars back. The Suns are now just -320 to win their series and the Bucks even lower at -270 at Bovada (visit our Bovada Review).
Boston and Philadelphia showed their mettle Wednesday. The Celtics fell behind 9-0 to Brooklyn and could not get over the hump until the latter stages of the 4th quarter and once they did they never looked back to take a 2-0 series lead. The 76ers did the same and Joel Embiid made a cold-blooded OT three to give his team a 3-0 over Toronto.
Trendy Talk
NBA
Minnesota is 10-2 ATS off a road loss by 10 points or more this season.
Dallas is 7-0 ATS after a game being outrebounded by the opponent by 15 or more. What will be the outcome of tonight's matchup?
Denver is 9-0 OVER after allowing 120 points or more in three straight games.
Atlanta is 11-2 ATS in home games when playing against a team with a winning record in the second half of the season. (Friday)
Phoenix is 14-3 ATS when the line is +3 to -3 this season. (Friday)
NHL
Minnesota is 20-3 in home games off a win in their previous game this season. Win big and parlay this game.
Philadelphia is 2-20 after allowing four goals or more in two straight games.
New Jersey is 9-0 OVER after a win by one goal.
MLB
Texas is 2-18 in their last 20 visits to Seattle.
Baltimore is 11-0 UNDER in all games this season.
St. Louis is 8-0 run over Miami and the UNDER is 7-0-1.
Must-Watch TV
NBA
For Thursday, the scene switches venues for a trio of Game 3's. For Denver, they have to win, or their series with Golden State is all but over. Minnesota will have two chances to take a commanding 3-1 over Memphis and Utah knows they again blew a golden opportunity to all but put Dallas away in Game 2 and needs better execution.
NHL
On Thursday, we have Toronto and Tampa Bay covered. This is looking more like an opening-round Stanley Cup series, so both teams might play it rather vanilla, saving something else for later. There is also a battle of New York and the Rangers have caught Carolina for the Metropolitan Division lead and they need to beat their rival Islanders.
MLB
Toronto and Boston wrap up their series Thursday afternoon and later at night, Seattle goes for the series sweep against Texas. Besides free picks in those contests, we have MLB parlay and player props for you to look over.
The Buzz
It's time to update your baseball knowledge with the latest terms. There is now a pitch called a "sweeper" which is becoming all the rage. The Dodgers and Yankees have embraced it the most and many other pitchers are following suit.
Basically, it's a slider that is thrown with different finger pressure points that break less downward than a slider, but more horizontal, giving it a "sweeping' action, which has batters chasing pitches out of the strike zone. By the way, the slider is now used more than the fastball in today's game.
If you really want to sound cool, you can bring up Twins rookie right-hander rookie Jhoan Duran who has coined the name for "splinker", which is a sinker, thrown with a splitter grip (long flexible fingers required). This pitch has the velocity of a sinker, but the late tumbling action of a splitter, that is hard for a batter to pick up the spin. You are now one of the cool kids for baseball with this knowledge!
Seeing it is only April 21, don't want to get ahead of the moment, nevertheless, the Angels winning their series at Houston is noteworthy and they were the listed underdog in two of those contests. They are now in first place in the AL West.
After trading away nearly all their top players, Oakland drew only 17,000+ for their home opener. It got worse. Tuesday's attendance was listed at 3,100+ and last night, 2,700+. Granted, it is against Baltimore, but if the A's ownership doesn't care about winning, why should the fans? The A's players are at least showing up and they are 7-6 and up +5.3 units.
A lot of action on an OVER for Game 3, Dallas at Utah. 90% cash and 80% of bets. Though not much money was wagered as of 1:00 ET, 95% of it has the OVER on Pirates at Cubs clash, with the total up from 8.5 to 9.
Out The Door
We are looking forward to tonight's Grizzlies at Timberwolves tussle. Two high-scoring clubs that go up and down and they have great athletes. The crowd at the Target Center will be nuts and Minnesota is catching two points
Maybe we will be wrong, but with all the good players in baseball, watch for this name, MacKenzie Gore, a Padres left-hander. Still only 23, Gore suffered injuries the past two years, but now healthy, he could be a stud. The best young pitcher we saw in the Cactus League in March.
Kentucky basketball will be better next season with POY Oscar Tshiebwe coming back for his senior year. Projected as just a second-round pick, Tshiebwe can further expand his game to up his draft value and reports have him making two million on NIL deals by returning, which could be more than a second-round choice in his rookie year.
Jay Wright retiring at Villanova is another loss for college basketball.
Let's get some winners, see you back here Friday!