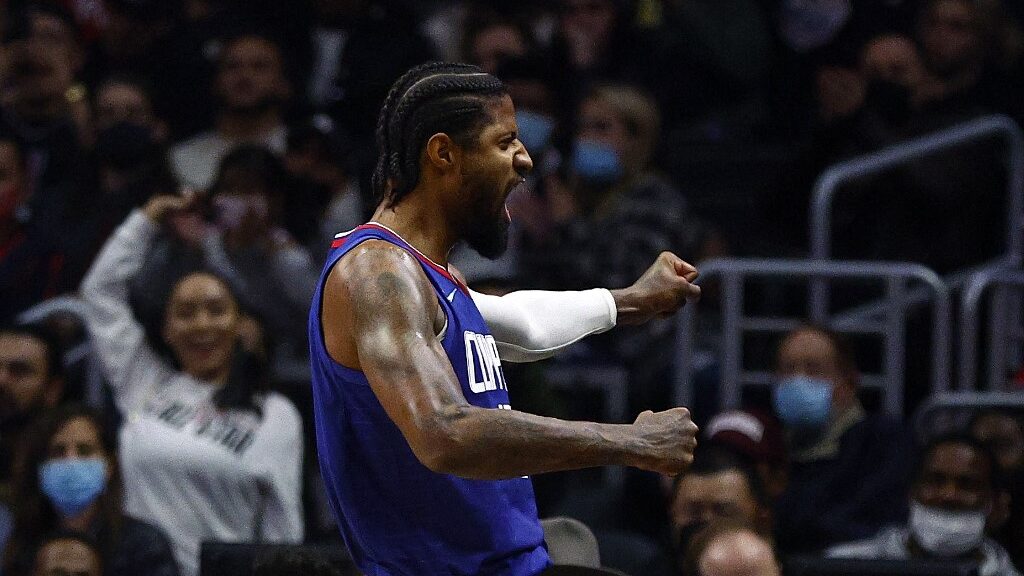 A big Easter weekend is at hand and we have the NBA Playoffs getting into full swing. The NHL's regular season is winding down with playoffs spots looking to be earned, along with baseball.
About Last Night…
If you had the Los Angeles Dodgers on the run line last night, you were feeling great after one inning, with them leading 3-0 over Cincinnati. However, after 7 ½ innings, the game was tied 3-3 and one run by the Dodgers probably meant a loss. But L.A. erupted for six runs in the bottom of the eighth and calmed backers' hearts everywhere who had -130 RL.
The New York Yankees took a 3-0 lead into the 9th inning as -135 home favorites and closer Aroldis Chapman came in and issued three walks to load the bases on 16 pitches. Manager Aaron Boone brought in Michael King, who only threw five pitches, all of them were strikes, and he got three outs in his first career save situation to preserve the 3-0 win. #breathagain
After a great surge to climb as high as second place in the Atlantic Division, the Boston Bruins have lost three straight and four of five. Last night was the lowest point, leading Ottawa 2-0 in the second period as -275 ML home favorites, they surrendered three goals and fell 3-2. With five of their final contests against playoff teams, the B's could be limping into the playoffs.
Trendy Talk
NBA
Atlanta is 4-12 ATS in road games versus teams making 46% or more of their shots this season.
LA Clippers are 1-10 ATS when playing with two days rest. What does Jason Lake have to say?
Memphis is 14-2 ATS revenging a road loss this season. (Saturday)
Golden State is 13-5 ATS in home games after two or more consecutive wins. (Saturday)
Brooklyn is 7-0-1 ATS in road games vs. division opponents. (Sunday)
Chicago is 1-9 ATS playing against a good team (Win Pct. 60% to 70%) in the second half.
NHL 
Montreal is 4-14 in home games after allowing three goals or more in three straight games this season.
Arizona is 4-33 in road contests revenging two straight losses by two goals or more. (Saturday)
Philadelphia is 10-2 (+11.3 Units) after getting shut out in their previous game the last three seasons.
MLB
San Francisco is 38-16 vs. teams averaging 1.25 or more HR's a game the last two seasons.
Philadelphia is 1-9 (-11.3 Units) in road games when playing against a team with a win percentage of 38% or lower.
Detroit is 17-4 UNDER vs. teams outscored by one or more RPG the last two years.
Milwaukee is 11-1 (+12.7 Units) against the run line vs. bullpen whose ERA is 2.70 or lower.
Chris Flexen and Seattle are 16-4 (+14.9 Units) vs. an AL team with an on-base percentage .320 or lower.
Must-Watch TV
NBA
The last two spots will be filled tonight for the playoffs. Either Atlanta or Cleveland will meet Miami on Easter Sunday and New Orleans or the L.A. Clippers will travel to Phoenix.
NHL 
With only two conflicts Friday, the best day of the weekend for hockey is Saturday. Things start early with Pittsburgh and Boston doing battle attempting to improve playoff positioning. Later in the afternoon, Minnesota at St. Louis is on ABC, and Vegas at Edmonton are in division tussles.
MLB
Baseball of course goes along all weekend long. We have some great series and we are dialed into three contests this weekend at BMR. Friday – Reds/Dodgers (Apple TV+) – Saturday – Cardinals/Brewers (FS1) – Braves/Padres (ESPN)
The Buzz 
We are all tired of the cliché – Defense Wins Championships – but in the NBA Play-In games thus far, the UNDER is 3-0-1. Will that continue tonight in the elimination encounters?
With bloated 28-man baseball rosters this month, the bullpens are stuffed with pitchers. Managers are trying to mix and match relievers as most starters are going five innings tops.
Opposing managers are going away from having a set or preferred lineup at the top of the order and are creating hitters that bat say right/left/right/left to prevent the opposing skipper from gaining an advantage a third or fourth time through the lineup.
All baseball bettors should check the daily stats on bullpens, it can make you money on your bets. Everything you need to know about MLB today.
Tonight is the Mariners' home opener taking on Houston. Just over 64% of bets are on the OVER. However, the money and presumably the sharp action is at 70+ percent on the UNDER. Who will be correct?
Today is the 75th anniversary of Jackie Robinson's MLB debut in 1947.
Out The Door 
Breaking News: Clippers star Paul George has entered health and safety protocols and will miss tonight's Play-In game vs. New Orleans according to ESPN. At last look, the Clippers dropped from -4 to -1. The Pelicans are trying to become the 4th team to make the playoffs after starting 1-12 or 0-13.
Looking forward to seeing the Padres' MacKenzie Gore pitch tonight against Atlanta. This writer saw him in spring training and knew he was one of their top prospects before getting hurt. His stuff was electric with a mid 90's fastball that moves and sharp breaking pitches. He'll face the Braves Kyle Young, who can be hard to hit when throwing strikes. Read what the BMR community has to say.
Two NBA series that are must-watch are Brooklyn vs. Boston and Minnesota vs. Memphis. The Nets are anything but a 7-seed with Kevin Durant and Kyrie Irving. But will the Nets be consistent enough to win four games over the Celtics? If you love up and down high-flying baskets, the Timberwolves and Grizzlies should appeal to even the less passionate basketball fan. Bovada has the Celtics at just -145 to win the series with the Grizz at -380.
Let's get some winners, see you back here Monday and have a Happy Easter.