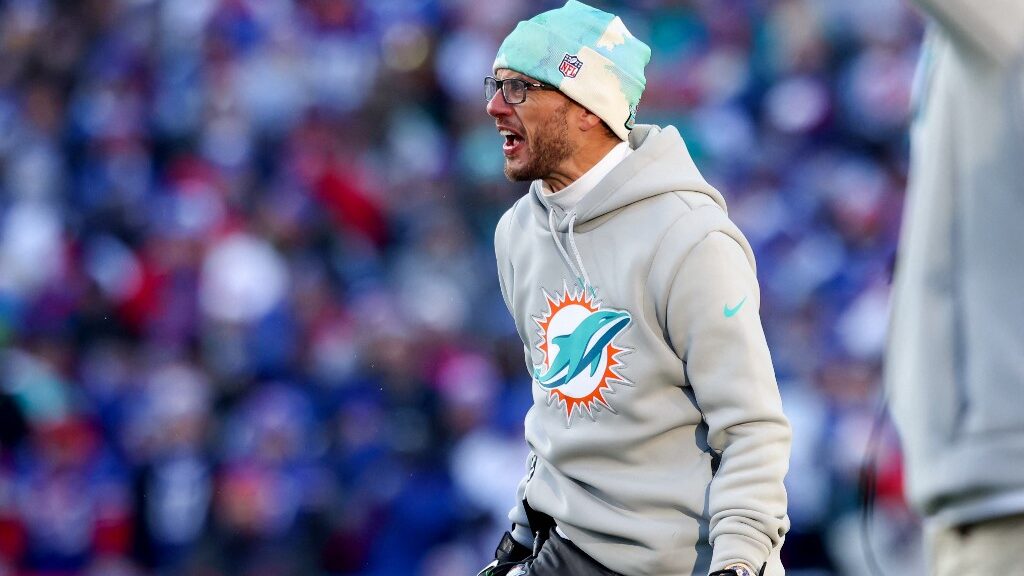 The main discussion point of the weekend was the NFL Playoffs and there was a lot to cover! We dive head-first into all of it for you.
As you might expect, head coaching decisions were a huge part of the talking points on social media with most people in agreement there was much to be desired. Along with free picks and top trends, we looked into college basketball with thoughts and share our observations and offer tips on possible play on clubs.
---
About Last Weekend…
---
NFL Playoffs
We started with Seattle shocking us for a half against San Francisco. Then the Niners turned it up a couple of notches to cover the -9.5 at 41-23.
The standard cliché "It's not how you start but how you finish" was on full display in the Jacksonville improbable come-from-behind win over the Chargers. Trevor Lawrence looked like he should have been benched with 4 picks in a half.
To his credit, he kept his poise down 27-0 and it is inconceivable that the Bolts could lose that lead when they didn't even turn the ball over. One thought going through our head was Bolt coach Brandon Staley being fortunate enough all season with questionable decisions all year and what it might have meant to have receiver Mike Williams playing in the second half against the Jaguars.
Buffalo did everything possible to keep Miami in the game. Looking ahead, was that the Bills' bad postseason game? Or, is Josh Allen's decision-making reverting to rookie season of late? And, is Buffalo in trouble?
Baltimore gave Cincinnati everything and could have won. Calling for a QB sneak from the one-yard line was a bad idea and doing so in the manner Huntley did it was worse, with the Bengals making them pay. Clock management is not as easy as people think, regardless, John Harbaugh did a poor job and gave a weak answer (not his fault of course) as his response.
NCAAB
On Saturday, in games involving the Top 25 teams facing unranked opponents, they were only 5-9 SU and 4-10 ATS.
---
Trendy Talk
---
(Note: We focused just on night games for you.)
NFL PLAYOFFS
Dallas is 6-0 Under in road games after playing their last game on the road.
NBA
Utah is 4-13 ATS after covering 3 of their last 4 against the spread.
Memphis is 12-3 ATS after failing to cover 3 of their last 4 against the spread.
L.A. Lakers are 11-3 Over playing against a team with a losing record this season.
NCAAB
North Texas is 12-2 ATS in road games versus teams making 45% or more of their shots.
Montana is 1-8 ATS off a win by 10 points or more over a conference rival since 2020.
UAB is 9-1 Over when playing against a team with a winning record this season.
Syracuse is 9-1 Over road games when playing their 2nd game in 3 days.
NHL
Vegas is 12-3 Under after allowing 4 goals or more this season.
N.Y. Rangers are 12-5in road games after scoring 2 goals or less in 2 straight games.
St. Louis is 8-1 Over after 2 straight losses by 2 goals or more.
---
BMR Betting Pulse
---
NFL
One last Super Wild Card contest with the Cowboys vs. the Buccaneers. Then we move ahead to working on all four Divisional round contests and have the best early value selections.
NBA
We cover in depth a few MLK contests, including one later in the day with the Suns vs. Grizzlies. Tuesday we do more of the same with the Raptors vs. Bucks and 76ers vs Clippers and explain who covers for free.
NCAAB
With our analysis on day games Monday, we jump ahead to Tuesday covering 2 key matchups in the Big 12, Texas vs. Iowa St. and Kansas vs. Kansas St. (ESPN), along with our other top plays on the docket for your NCAAB picks.
NHL
Look for our top prop on Monday and return Tuesday for Best Bets on Totals, Sides, and the Puck line.
Note: Review all our popular prop plays in all the sports.
---
The Buzz
---
NFL Playoffs – Dak Prescott
At most of the best US betting sites we could find, the prop bet of Prescott O/U 0.5 interceptions is now -165 on the Over and it is being hit heavily.
NFL Playoffs – Over Here
After 5 games of the Super Wild Card Round, the Over is 5-0. The Cowboys at Tampa Bay total of 45.5 will test that tonight.
NFL Playoffs – Television
As you probably know, Al Michaels was crucified for his dull call of Jacksonville's incredible comeback over the Chargers. Being next to Tony Dungy didn't help but Michaels did not have his fastball.
That was brought further into the forefront listening to Mike Tirico on Sunday on the same network, where he was sharp, insightful, and knowledgeable. We like everyone consider Michaels the best of his time and maybe it was just one game, yet, it was noticeable.
NFL Playoffs – Coaching Mishaps
Between Harbaugh, Staley, Kevin O'Connell, and Mike McDaniel, there was plenty for Ravens, Chargers, Vikings, and Dolphins fans to coach on and raise their ire. Not all of it is justified, still, when the miscues are so obvious a novice football viewer understands you need a nine-yard gain on 4th and 8th and you throw the ball three yards, hard to overlook that.
---
Top Betting System
---
NBA – Phoenix at Memphis (-10.5)
Play against road underdogs like the Suns' off 2 or more consecutive road losses, against an opponent off a road win by 10 points or more. Since 2018, teams like Phoenix are 5-27 ATS.
---
Out the Door
---
NCAAB
What caught our eye is Clemson is now 7-0 in the ACC and they appear a cut above the rest of the pack. The same goes for Xavier in the Big East.
Though Iowa State lost at Kansas, it was by just 2 points as 7.5-point underdogs. The Cyclones play hard, smart, and are well-coached.
Others to watch against the NCAAB odds are Seattle (WAC), Oral Roberts (Summit), Kent State (MAC), Florida Atlantic (C-USA), Charleston (CAA), and UC-Irvine (Big West). All are presently undefeated in conference play and still might be overvalued by the best sportsbooks coming from less-known conferences.
NFL Playoffs
We told you last week that underdogs were 16-8 ATS in the Wild Card round the past 5 years and they are 4-1 ATS with tonight to go. Interesting right?
---
Who Is Right?
---
Because of so many day games today, we are a little short on options here with this being the best of the nighttime action. We will all be dialed in to watch Dallas at Tampa Bay. The total opened at 44.5 or 45 and since last Tuesday it has not budged off 45.5.
The other aspect that has not moved either is bets made have been 66 to 70% on the Over. At the same time, the money wagered on the total has hovered just past 56% on the Under. What are your thoughts on which side is accurate?
Let's get some winners! See you back here Wednesday!