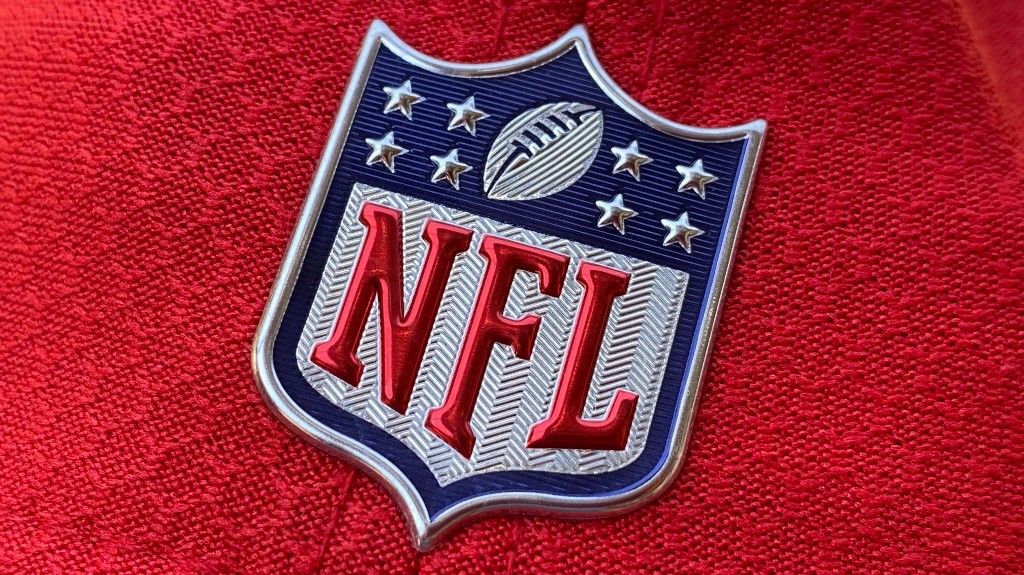 Online sportsbooks continue to seek out professional sports leagues and franchises to sponsor. It's tremendous exposure for the books, as the target audience is front and center whether it be via a live audience at the stadium or those watching on television.
It's also an untapped revenue stream for the leagues, as well as its teams, but it wasn't long ago the NFL was waging a war they didn't want to win against sports betting.
That Was Then
Up until 2019, NFL Commissioner Roger Goodell decried the evils of sports betting and told anyone within earshot that it was a menacing threat to the integrity of the game. It was, of course, a supercilious sermon coming from a man whose $50 million yearly salary was driven by the league's soaring ratings, manifested by millions of fans with a vested financial interest in the outcome of those games.
If a choice had to be made as to which is more responsible for the NFL's unparalleled success –the commissioner or sports betting– there are very few who would choose the former, save for Roger Goodell himself.
How Fast Things Can Change
But even he knows the truth, and he always did, despite his fire-and-brimstone diatribes condemning sports betting as the bane of his existence.
The rhetoric was transparent enough then, but the immediacy of Goodell suddenly jumping in bed with the very entities he once railed about was stunning. The moment PASPA was overturned back in 2018 and states were allowed to decide for themselves whether or not they wanted to legalize sports betting, Goodell's pendulum swung fast and it swung hard.
This Is Now
Suddenly, the league could add yet another revenue stream in terms of sponsorships paying big bucks to align with the NFL…and the NBA, MLB, NHL, et al, for that matter.
Only now in addition to getting all of those indirect benefits coming from increased fan interest due to their money being on the line, the NFL could get those same sportsbooks that had acted as a facilitator and benefactor by default, to pony up to Preacher Roger.
Legalization Means Representation
Legalizing online sports betting rendered to the average fan far greater access to the sports betting market which would generate even more interest, higher ratings, and more advertising dollars. But now the NFL would tap a brand-new revenue stream from all of those sportsbooks and ancillary businesses that wanted to flaunt the NFL logo on their marketing material.
This was not just a home run but a grand slam for the league, and Roger was only too willing to embrace the boogeyman he, and his predecessors, had conjured for decades.
Once the money was about to rain, Roger had a sudden epiphany. Maybe he was wrong about sports betting impeaching the integrity of his treasured game, after all. The timing of his awakening was miraculous, it coincided seamlessly with the advent of the legalization of online betting in the United States.
Changing Sides
Roger had finally turned the other cheek, and the hands that reflexively clutched his chest in horror at the mere mention of gambling were suddenly outstretched to collect his share from the likes of Caesars Entertainment, DraftKings, and FanDuel as they became Official Sports Betting Partners of the NFL. The league makes a large chunk of its $1.8 billion in sponsorships through sports betting agreements just like this.
"It's a tectonic shift — it's massive in terms of taking one side of one issue, and benefiting from the other side 10 years later," said Max Bichsel, the vice president of NewYorkBets.com, a sports betting research and analysis company.
The NFL's long-awaited embrace of sports betting took the one thing that always seems to do the trick – money. We always knew Roger's converting was nothing more than a public relations ploy but the speed in which he dropped the narrative, not even attempting to defend his previous anti-gambling stance, was something only a highly paid flack could do without even a trace of self-consciousness.
I guess it's why they pay Roger the big bucks.