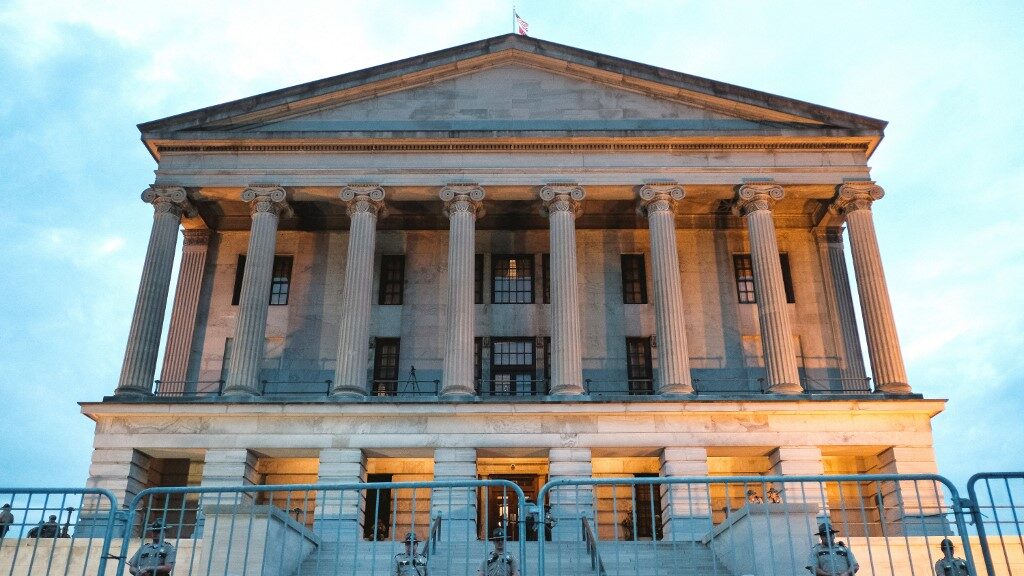 Sports betting in Tennessee is a trending topic lately as two Tennessee sports wagering operators are challenging the need to use official league data to settle wagers in the state.
They were hoping the matter would be settled at the most recent Sports Wagering Advisory Council meeting as SWAC is the entity responsible for regulating online sports betting in Tennessee. However, they're electing to stay out of the fight.
Sports betting operators SuperBook and Betly claim that official league data from the NFL via Genius Sports is not available to them on "commercially reasonable terms." So, they asked the council to help. However, SWAC is leaving it up to the legislature. In short, they don't want to get involved.
SWAC's Position
Tennessee is the only state that requires official league data for in-play bets without a league requesting it, but that could change this legislative session, which ends May 4. "I think the bottom line here is that these are highly sophisticated tech companies that are engaged in the complex business of sports wagering," SWAC Executive Director Mary Beth Thomas told the council.
"Many sportsbooks are using Genius Sports for data throughout the country, even in states that do not make mention of official league data. This tells me that there are some operators that believe those services are very worthwhile to their business," she said. "On the other hand, we have two experienced operators that do not believe they need the services offered by Genius. This tells me there might be other viable options."
Thomas's suggestion is for the legislature to look at removing the requirement for official league data: "In other words, let the market sort out what is commercially reasonable."
"On the other hand, we have two experienced operators that do not believe they need the services offered by Genius. This tells me there might be other viable options," she said.
What Is Official League Data?
Here's a formal definition laid out in the Tennessee sports betting law "Official league data means statistics, results, outcomes, and other data related to a sporting event obtained pursuant to an agreement with the relevant governing body of a sport or sports league, organization, or association whose corporate headquarters are based in the United States, or an entity expressly authorized by such governing body to provide such information to licensees…".
What this essentially means is that the leagues now act as primary stakeholders in legal sports betting and one way they're able to profit is through a direct share of the total amount wagered.
Sportsbook owners don't send out their own staff of people to monitor scores, player performance, and other relevant stats. Instead, they purchase data from third-party services like Genius Sports. The creation of "official data" made it possible for leagues to get payment from particular service providers. The leagues get a cut and the services use the "official" label.
Nevertheless, if providers started charging too much, the sportsbook operators have the right to ask regulators to step in, as SuperBook and Betly did, but in this case, the council is staying out of it.
Where Does the Term Come From?
Derek Helling of Play USA does a great job explaining the origins of "official league data." He says it started in the early days of legalized sports betting when sports leagues like MLB began urging state governments to enact what they called "integrity fees".
They demanded that lawmakers force legitimate bookmakers to give them a cut of their earnings. They argued two main points:
If we weren't playing the games, the sportsbooks would have nothing to offer, so we (sports) deserve a cut.
We need the fees to help cover the costs of monitoring people because sports betting represents a threat to our product.
It was a reasonable effort, but the arguments landed on deaf ears. None of the states (that have legalized sports betting) added a provision to satisfy the sports world. So, in order to get the free cash they desired, the leagues changed their wording. Instead of calling them integrity fees, it became known as "official league data."
What Happens Next in the "Official League Data" Battle?
Probably not much. Betly and SuperBook could force the issue, but the fight could drag on for months. However, if SWAC really wants to stay out of the matter altogether, they'll have to repeal the mandate. It remains to be seen.
---