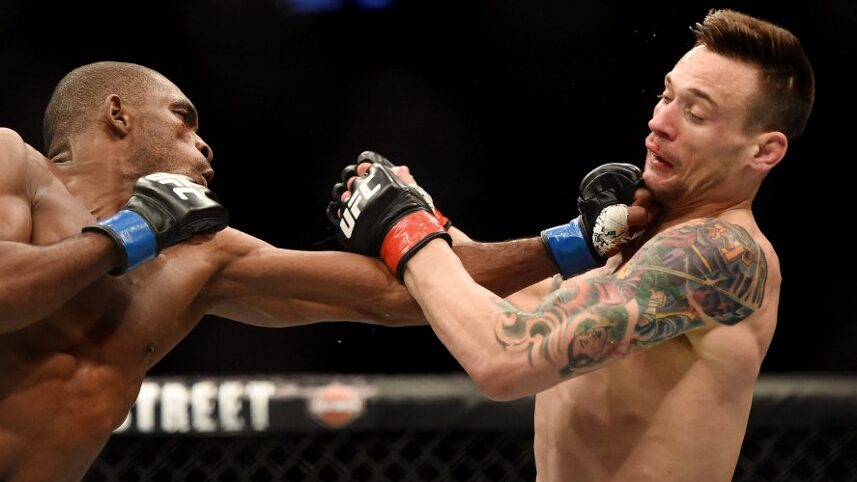 James Krause, an MMA trainer involved in a UFC betting probe after suspicious betting activity on a bout involving one of his fighters, is believed to have worked as an agent for a sports betting operation, according to a recent ESPN report.
Krause, 36, allegedly recruited clients during years offering lines of credit and handling all transactions in cash either physically or using Venmo and PayPal, adds the report. The trainer had a brief stint in the UFC as a fighter between 2013 and 2020, finishing with a 9-4 record.
The Suspension
The trainer, who has publicly admitted to forming part of an online betting organization on Discord, is currently under investigation after a fight, on November 5th, involving Darrick Minner (coached by Krause) was flagged for suspicious activity.
Reputable offshore sportsbooks as well as operators in New York and New Jersey flagged the fight between Minner and Shayilan Nuerdanbieke for suspicious betting activity on the proposition for Minner to lose in the first round as well as on the total to go under 2.5 rounds, according to reports from different government agencies, including the FBI.
Apparently, neither Krause nor Minner disclosed an injury before the fight which led to an indefinite suspension from the Nevada State Athletic Commission.
According to BMR's line history, the odds moved violently in Nuerdanbieke's favor shortly after October 31st and up to the day of the event.
Offshore Sportsbooks vs. Agents
As detailed by the ESPN report, Krause's modus operandi involved as many hand-to-hand transactions for settlements and payouts. When a physical meeting was not possible, Venmo was the preferred method with PayPal also being used as a second option.
The alleged agent would offer pre-established accounts with credit lines ready to go for the bettors he recruited via word of mouth.
This process is very different from the one employed by reputable offshore sportsbooks licensed in the countries where they operate. This, in turn, enables them to offer different banking methods, including traceable ones such as bank wires.
Established offshore sportsbooks don't recruit users but rather depend on bettors signing up voluntarily and completing different "Know Your Client" (KYC) checks.
In order to find these companies, Bookmakers Review conducts periodical reviews of the best US online betting sites and you can access a rating guide to find the most reputable ones.