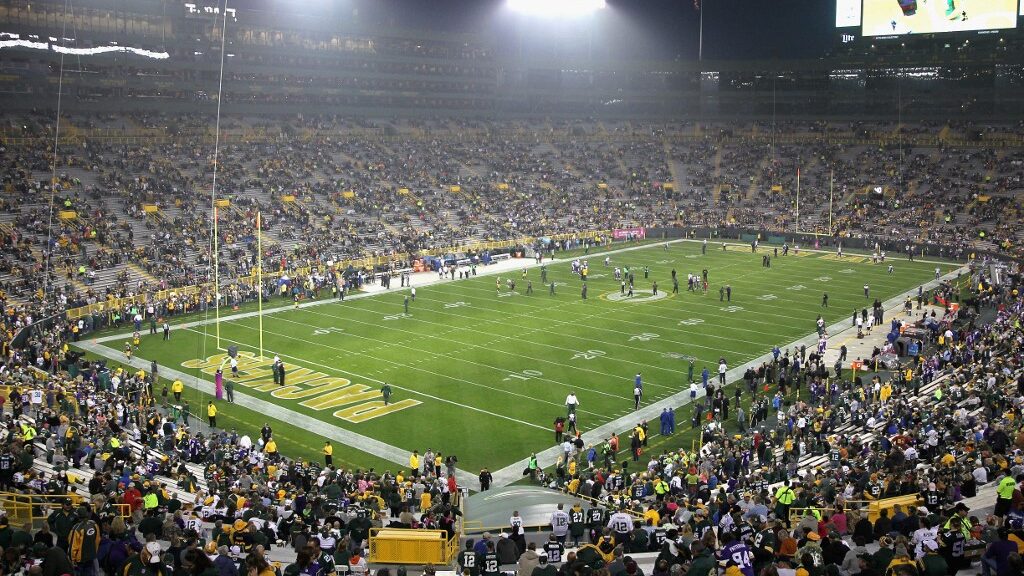 It was less than a month ago that the Oneida Nation welcomed sports betting inside their doors, and it was a long time in the making. Louise Cornelius has been the general manager of gaming at the Oneida Casino for well over 10 years and when they finally got the green light to take sports betting action, she was relieved.
"I didn't think it was going to come to life," she said. But now it's a reality after more than five years of planning.
But their monopoly in the state of Wisconsin was short-lived, as the St. Croix Chippewa Indians have reached an agreement with Governor Tony Evers and the state of Wisconsin via an amendment to the current gaming compact that will allow the tribal nation to begin taking bets on sporting, and other, events around the globe.
Win-Win Agreement
"I'm grateful for Chairman Reynolds and the St. Croix Chippewa Tribal Council for their efforts to negotiate this compact," Evers said in a statement Monday. "Event wagering will bring new opportunities for employment and revenue growth to the Tribe and provide a welcome boost to our recovering tourism and entertainment industries."
St. Croix Tribal Chairman William Reynolds remarked after the agreement was reached, "It means a lot to us, not just economically for the tribe itself, but it also helps our tourism in our counties that our casinos reside in."
The St. Croix Chippewas are readying the new sportsbook inside their Turtle Creek casino with similar plans at their Hertel and Danbury casinos. It should be noted that although wagers can be placed on professional sports, betting on college or high school sports is off the table for now. The sportsbooks and self-help kiosks are targeted to be open for business by the Super Bowl on February 13th.
Work in Progress
"We're still working on our construction. We're working on our policies and procedures, fine-tuning them to get ready to go," Reynolds said.
The COVID-19 pandemic has caused supply chain delays in all industries and sports betting is no exception, thus, the delays in getting the sports betting arm of the Chippewa casinos up and running. At the onset of the sports betting operation, only in-person wagering will be allowed until such time as they implement the technology to take remote bets from anywhere on tribal lands.
"This compact will provide new opportunities for the St. Croix tribe to find both revenue and employment growth, further expanding impact as one of the area's largest employers and major economic drivers, all while maintaining the integrity of Wisconsin sports," said Governor Evers.
Wisconsin's Sports Betting Future
Cooperation between the state of Wisconsin and the tribal nations has been instrumental in delivering sports betting to the Badger State. The negotiations, although protracted, were cordial and the spirit of bringing the state and its tribal partners closer was also a welcome ancillary benefit.
Governor Evers offered, "St. Croix tribe, and all the tribal nations in Wisconsin, play an absolutely vital role in our state's culture, history, economy, and of course, our future."
Rumors are that several Wisconsin tribes are petitioning to get rights to sports betting but the Department of the Interior has yet to confirm those reports. Bookmakers Review will stay on top of the developments in Wisconsin and report back.