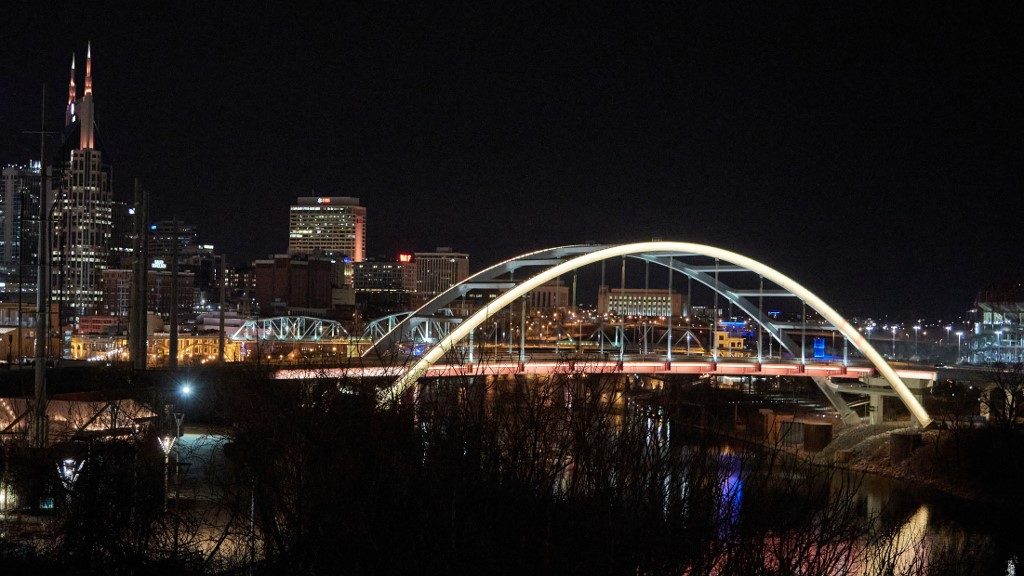 Things haven't exactly gone smoothly with the rollout of the legal sports betting industry in Tennessee. Since the draft rules were created until now, sports betting providers, bettors themselves and even competing states have curiously wondered about the way the state decided to go about legalization of their sports betting platform.
An unprecedented mandatory 10% hold, a high license fee, an unusually high 20% tax rate and a Lottery-model were all aspects of the Tennessee platform that raised a few eyebrows prior to, during and even after the launch of the nation's first online-only sports betting platform. Issues with one of its four providers also put a spotlight on the broader Tennessee market
Things should begin to stabilize in the Tennessee scene with the announcement that the Tennessee Education Lottery is about to hand the regulatory reigns over to the Sports Wagering Advisory Council. Gov. Bill Lee signed SB 588 Thursday which legislates the transition of the legal sports betting platform by January 1, 2022.
The Sports Wagering Advisory Council
The Sports Wagering Advisory Council will be made up of nine members and have a director running the show, preferably one with experience within the sports betting world. The committee met Tuesday for the first time and immediately got to work.
The first order of business – find that director to drive the wobbly Tennessee sports betting ship. The idea of hiring a firm to vet potential applicants was floated during the first post-COVID, in-person meeting of the group. The firm, it is felt, would have more experience finding the type of candidate they were looking for.
"We're talking about people who are significantly experienced, they've probably got a very good job right now," said council member Tom Lee. "Maybe someone in a similar position in another state or the maybe the No. 2 in another state. And advancing their name is going to be complicated. So, there's a part of this process that is helpful from a search firm that will be helpful like this is what you have to bring to the market."
The Issues They Hope to Solve
Since their launch, the Tennessee Education Lottery became the first and only regulatory body to suspend one of their licensed sportsbooks. Somehow, the TEL botched that suspension and Action 24/7, the sportsbook in question, won an injunction, thus escaping any penalty for their reported improprieties.
Danielle Boyd held the top job with the TEL for about eight months but left for greener pastures in Florida and Jennifer Robers, who came before only stayed for less than a year too. Hopes are that Tennessee Sports Wagering Advisory Council can bring some stability to the industry and guide the sports betting platform for the foreseeable future.
That January 1 Deadline
Tennessee hopes to have the Tennessee Sports Wagering Advisory Council in place and fully running by January 1, which isn't a ton of time considering that they are essentially starting from scratch. While meetings are a good start, hiring a director as well as their other staff, familiarizing themselves with the present platform operating in Tennessee and making the necessary changes will take some time.
There are rumors of other providers wanting to enter what has been a pretty lucrative Tennessee sports betting scene. Five licence application are waiting to be awarded and that likely won't come until the handover process is further along.
Building on a Pretty Good Tennessee Situation
Tennessee has had good success, handle-wise with their legal sports betting platform since launch in November. Prior to Michigan's April report, Tennessee was the fastest state to hit the $1 billion lifetime handle mark thanks to their online-only platform.
The Tennessee scene started with only four books but has grown to seven, with five others apparently ready to roll in the Volunteer State. The two American DFS giants, WynnBET, BetMGM, Action 24/7, TwinSpires and William Hill have all enjoyed a fair amount of success and will likely welcome a solid regulatory body for their market.
It's All Good With Tel
The Tennessee Education Lottery looks as though they are gladly handing the regulatory ball to the Tennessee Sports Wagering Advisory Council. "We are elated with the legislation as it passed," TEL CEO Rebecca Hargrove said. "We believe our organization is an operational organization that acts more as an operator than a regulator. So, to have a regulator regulating sports betting is a very positive outcome."
It appears as though everybody is on the same page in Tennessee which is a good start to the Wagering Advisory Council's transition. Hopes are that some new blood will help Tennessee remain on a good path. The numbers have been there, now the leadership will be too.