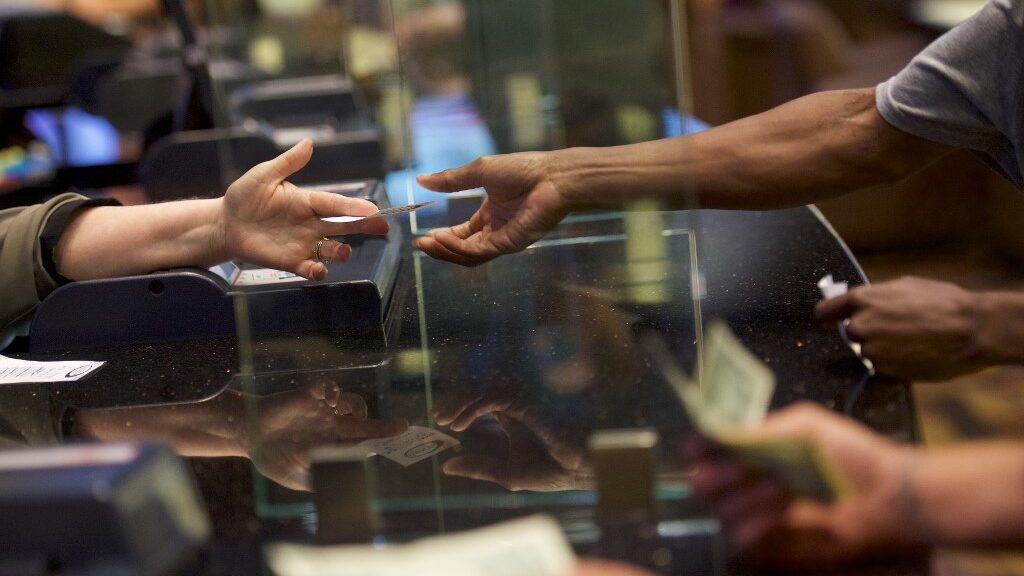 A new concept in sports betting is slated to be coming to New Jersey first and then Colorado if reports are to be believed. It's called SportsGames TV and it is a studio-based, 24/7 live competition that is being targeted to millennials and the Gen Z audience.
What Is It?
SportsGames TV will reportedly deliver a live casino-like experience to the sports betting market and has made the bold prediction that its lightning-quick events could earn as much as 50 percent of the sports betting market share in as little as five years!
Essentially, game hosts would introduce the contestants who would be wired up for sound while the game is being played. This would provide the requisite drama unfolding in front of the audience watching on their desktops, laptops, or smartphones much like any streaming service.
The key to SportsGames TV's premise is speed. Boxing matches would consist of a one-minute round. Everything is geared for the bettor with a short attention span. The results are in shortly after the game of choice has begun.
Perhaps it is best to let SportGames TV CEO, Vladislav Artemyev, summarize his product, "We are currently the only provider in the market offering live sports games like this. But why would operators want to launch our games? First, given the competitive nature of the market, live sports games are a major differentiator. They provide punters with new betting opportunities through a product that is far more engaging, interactive and entertaining than traditional sports betting.
"Not only that, but games are available 24 hours a day, seven days a week. This is significant as round-the-clock betting action cannot be offered with standard sports betting. I know this is available through virtual sports, but they are ultimately RNG games and simply don't deliver the thrill of live-action betting that the vast majority of punters are seeking.
"The operators that have already integrated our games into their sportsbooks are reporting very strong early numbers. On average they are recording 100 bets per player per month with an average turnover of €335 per player per month. The average margin is 7.6%."
What Are the Sports Offered?
It appears there will be a standard fare of offerings and then part of the betting menu will be tailored depending on the market being served. Different strokes for different folks – auto racing in the South would ostensibly do better than in the North.
On their website it reveals the following:
Boxing – This would be a virtual boxing match between two players and the outcome would be either by a knockout, a decision by the judges, or a draw. Bets are placed on the winner of the match and the method of victory.
Bridge – Four bridge hands are dealt to the North, South, East, and West spots and it is up to the bettor to determine which of the four has the best bridge hand. Sound like fun? We're not so sure. Sounds more like a 1-in-4 guess to us.
Slot Car Racing – This event will take place on a slot car track with miniature remote-controlled cars. Bettors can place wagers on cars finishing 1st, 2nd, or 3rd after three laps.
Shootout 5 – This is a competition between two competitors revolving around virtual ice hockey penalty shots. The digital hockey players will come from national teams and the bettor can wager on who will win the competition, whether or not the next shot will be a goal and the total number of goals.
Other offerings include Darts, Darts 2, Nard Dice, Penalty (shootout for soccer), and Shootout 3 (three ice hockey penalty kicks versus the five-kick version above).
Although many of these games are virtual, the big difference between SportsGames TV and other virtual betting sites is that these competitions are live and played by people, not an RNG competition that is decided by the computer.
But the questions remain as to who are the cyber competitors and will bettors see their records before putting money on them? Bettors would be wagering on the skill of those competing so it would be a good idea to know all about the "athletes". It will be interesting to note what platform SportsGames TV will be offered in New Jersey and whether this is a passing trend or something that is here to stay.